This weekend we went up to Vermont for the Kelly Brush Bike Ride to raise money for the Kelly Brush Foundation. I have been doing this ride for years and love being involved in the Foundation. Every year at the ride I have so much fun and see all my old friends from the skiing community.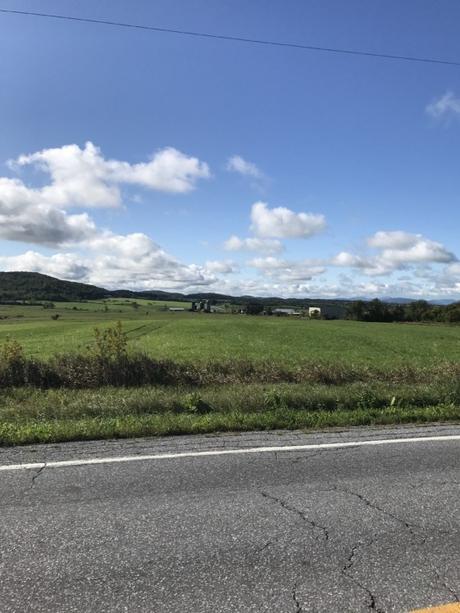 This year I almost didn't go because the Tone It Up Tour was in Boston and they had asked me to Volunteer. I was so close to skiing the bike ride to go to the Tour. I mean, I would be able to meet amazing women, work out, drink Rose and experience something new. Now that I write that, I am questioning my decision!
At the end of the day, I wanted to be with my family. Vinnie and Emerson were going no matter what and I didn't want to spend the whole weekend alone. Sue me, I am addicted to my family!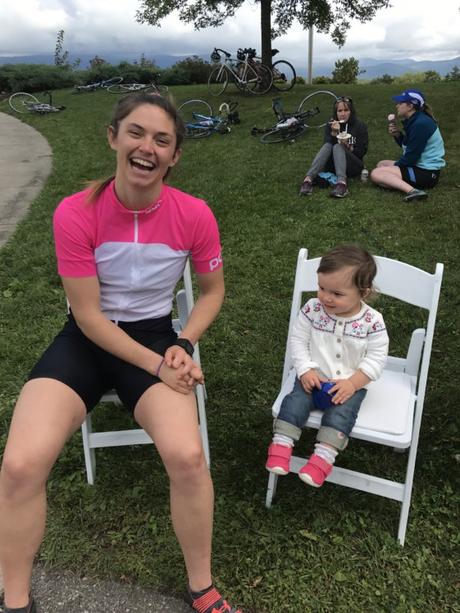 I am sad I missed the Tone It Up tour, but I had a lot of fun riding with my sister, Vinnie and longtime friend, Annie. We cycled 50 miles together and managed to laugh the whole way. My butt and neck are sore but endurance wise, I managed!
I expected to lose steam and have to really dig deep but I was ok. Even though I am not in the shape I would like to be, I am not as bad as I sometimes think I am!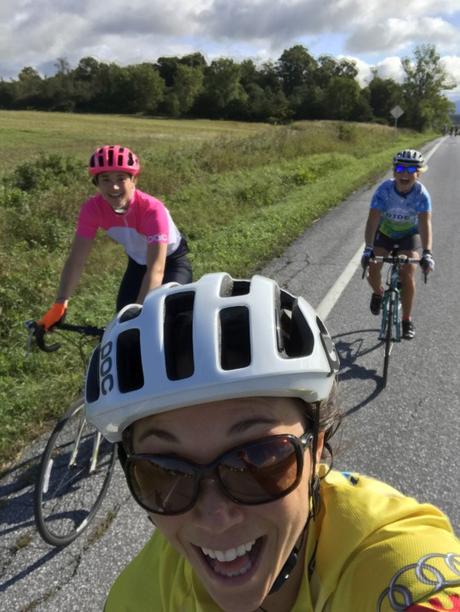 This year the Kelly Brush Foundation reached a whole new level of awesome. They had over 800 riders and raised $500,000 for people with spinal cord injuries and spinal cord prevention. That is truly incredible and a huge milestone. I was really honored to be a part of the day and happy I made the trip to Vermont to be with my friends and family on such a special day.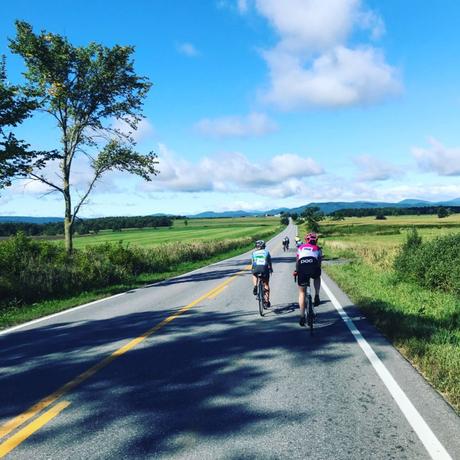 Weekly Workouts – Week of 9/4/17
Monday: 4 mile trail run (Labor Day Weekend) Tuesday: off Wednesday: 30 min TIU toning + yoga at home Thursday: 15 min TIU sunrise sculpt; 3×5 toning moves; 4 mile run (33 minutes) Friday: 16 min arm routine – TIU flex friday; 30 minute run Saturday: rode 50 miles for KBF Sunday: 20 min yoga at home How was your weekend? What did your weekly workouts look like?