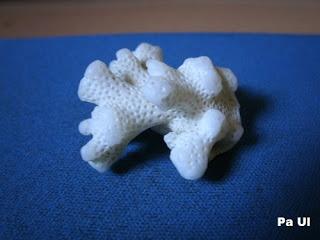 Do I need to travel?  This is a question that I always ask to myself.  Since I am just a simple person with limited resources, it would not be prudent to spend time traveling especially in too distant places.  One major factor to consider is the budget a 

traveler

 needed to spend.  I like to travel, if I have extra budget just like what I did when I visited the first National Park of the Philippines the Hundred Islands.  See my written article "I almost die for Hundred Islands" with photos on this website's category page on the travel's list.  Here, I only spend about 2000 pesos which is kind of savvy and on the budget.  I mean not too costly or inexpensive.

Why I chose to travel this place?  Besides being on the budget it is because I love to see white sandy beaches surrounded with blue crystal clear waters with a few people in which I could feel the calmness of the sea and the peaceful silence of the surrounding.  It felt like I was meditating perhaps dreaming and went into another dimension.

When I went to travel the Hundred Islands in the Philippines last January 31, 2013, I almost departed from this world because I went into heart attack when I reached the summit.  Why?  The reason is because I climbed the 100 plus steps stone stairs in Governor's Island in a hurry and forcefully but luckily I survived.  I never bothered about what happened at that moment in time and still continued to enjoy hopping from island to island.  Though I was under the hot humid UV rays of the sun and accumulated a cured sunburn in my face and extremities, I never really bothered.

In Imelda's Island, I secretly picked a small dead fragment of white coral and put it into my pocket immediately.  Though I 

wasn't

 caught this is prohibited but I never mind since I want to have a unique souvenir for me to keep for a lifetime.

As I was looking at this little piece of white coral, I saw a small hole of which made me decided to make it as a pendant and create a necklace.  This is my 

traveler

 necklace, my one of a kind personalized 

st christopher necklace

and included it in my list of collections.  Though it is not valuable at least it is unique and it is memorable.

In conclusion, I realized that travelling is fun and worthwhile.  Despite of the budget, I am beginning to like traveling now.  In fact, I have other plans traveling locally, on a tour or abroad.  I want to see the world, experience traveling to different places, eat varieties of foods, shop, gain knowledge, see different traditions and cultures, and meet people.  Oh, how I wish I could do all these in the coming years of my life.