So just so you know, I will totally try a chocolate cake mix next time, these were delicious and I can guarantee you that chocolate would  just be downright decadent!! It makes a good amount of cookies too, which is important with a house full of boys :)
Ingredients: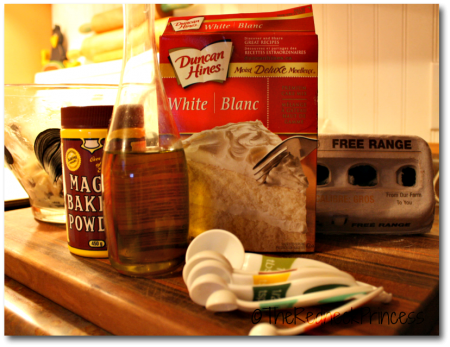 (makes 30-32 cookies)
1 box vanilla cake mix, 18.25 oz
1 tsp baking powder
2 eggs
1/2 cup vegetable oil
1/2 tsp vanilla extract
1 cup color sprinkles or chocolate chips
I used chocolate chips because I had them and my kid loves them :)
Directions:
Preheat oven to 350°.
In a large bowl, mix together the cake mix and baking powder.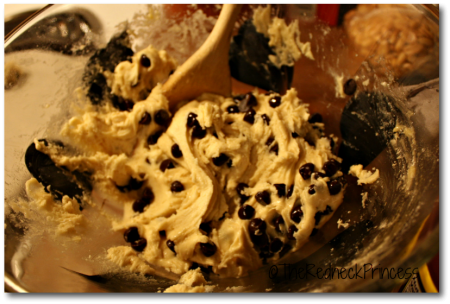 In a separate bowl, mix together the eggs, oil and vanilla. Add the egg mixture to the cake mixture and stir to combine. Stir in the sprinkles. Drop by spoonfuls onto a cookie sheet.
Bake for 10 minutes.
Allow to cool for 5 minutes on cookie sheet before transferring to cooling rack.
And then, eat.
Oh…and good luck not eating six of these before they even cool off, seriously.