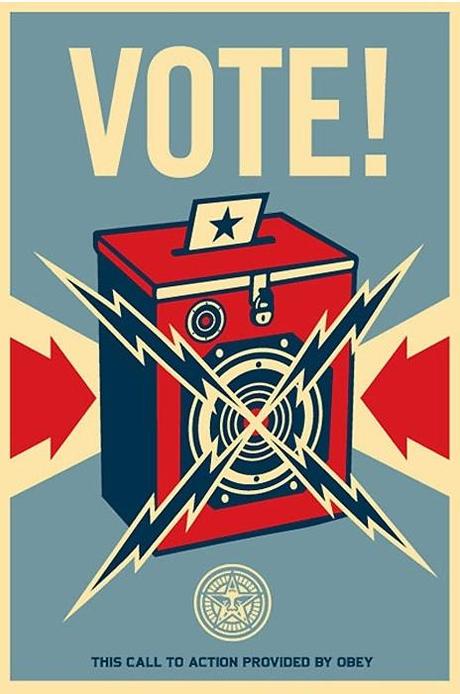 Ladies, we're going to be straight with you because you deserve to hear the truth.
You need to get out and vote today.
You need to vote to preserve your right to vote, and to honor the women (and a few men) who fought for that right. You need to weigh in on issues that affect you and your community. It's your right, but it's also your responsibility.
This year we're voting for Barack Obama, primarily because he supports a woman's right to make decisions about her body and her family. He's also the only person who has enough cool to handle foreign policy issues and natural disasters. Additionally, we support candidates and initiatives which promote food labeling, the right to decent healthcare and the right for gays to marry just like everyone else.
If you're an old white guy (or a young one) who wants to limit our choices and roll back our rights, you won't get our vote.
Choice and rights for the people is the priority.
So, dig out your voter registration card. Google your polling place. Read up on the issues that affect you. Call your boss and let her know you're taking an extended lunch to vote, or make time in your schedule. And if you're one of those people who still can't decide who to vote for, toss a fucking coin already – but just vote!
Sincerely,
Linsi and Nicole
PS: If you have to wait hours to vote – stay in line! That line is no accident; someone, somewhere wants you to give up and go home. So, stick it to that anonymous, un-patriotic jerk and do everything to make your voice heard.