One of my goals this summer is utilize our backyard more. We have this great outdoor space that is completely ignored.
This week I spent a little bit of time creating a welcoming space for us to enjoy on those hot summer nights. With a few basic supplies from
Plaid
and accessories from Walmart I was able to completely transform our outdoor set-up.
Before I begin with my tutorial, did you realize Walmart had a craft section? They do, and it is fantastic! 
I snuck a few photos with my cell phone while I was shopping for you.
Here is the
Plaid
set-up: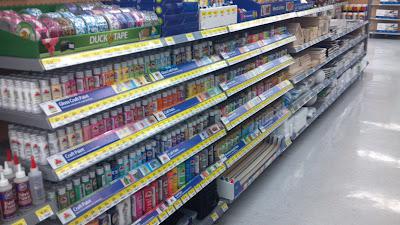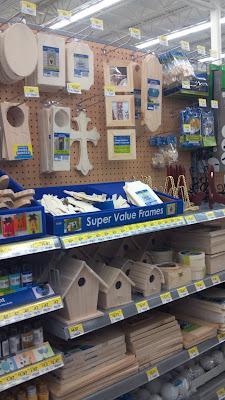 Confession: I sometimes ditch my husband and son to go get "laundry detergent" while grocery shopping and I actually go to the craft area. 
Today I wanted to share how to custom paint votive holders to match your decor. I saw a similar technique in a magazine and I had to try it out for myself. 
I love that you can make these to a) fit any decor and b) for very little money.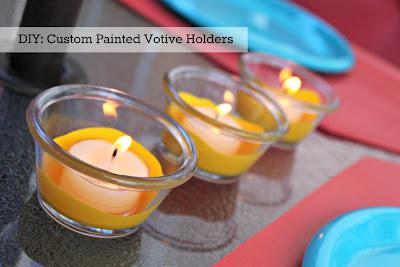 In order to make your own votive holders you will need two things: Paint and Votive Holders. I actually used food ramekins. You can find these in the housewares section at Wal-Mart. They were only $0.88 each and they are hard plastic verses glass.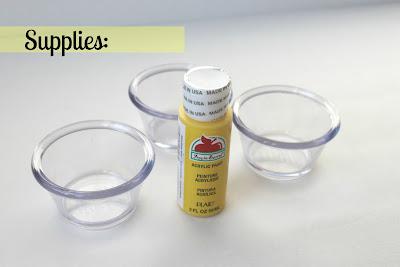 Step One
: 
Pour paint on the inside of votive holder. The more you use the better the paint will roll as you turn it. I think I used about a tablespoon per container.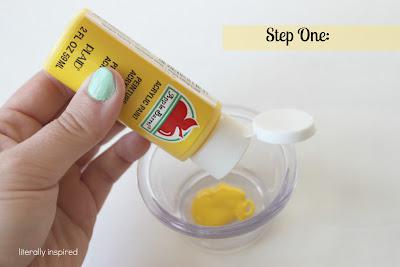 Step Two
:
Swirl your paint until you get the desired look. I wanted to have contrasting waves. You could attempt to have a straight line but let's be honest, that's a headache waiting to happen. Wavy lines it is!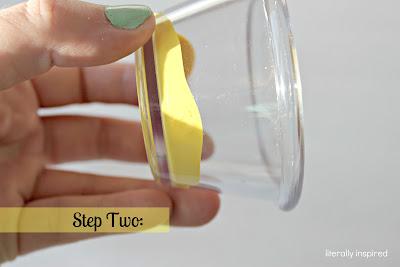 Step Three
:
Let dry overnight. I would let your votive dry at least dry for 24 hours. All the extra paint will settle to the bottom and it will be thick and therefore need more dry time.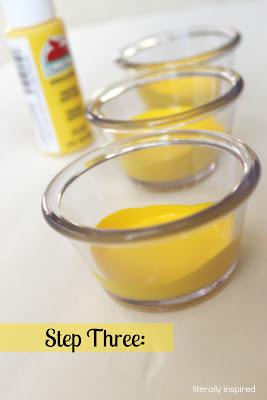 Here is a photo of the votive holders at night. Aren't they gorgeous? I want to make a few more in different colors. Think of how easy it will be to change your decor for the holidays!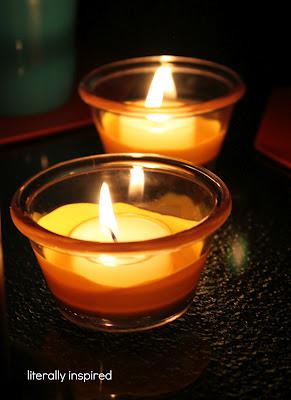 Thank you Plaid and Walmart for giving me a little spending cash and all of these amazing supplies! I have made a few more fun crafts with my stash so stay tuned for more fun with Plaid paint!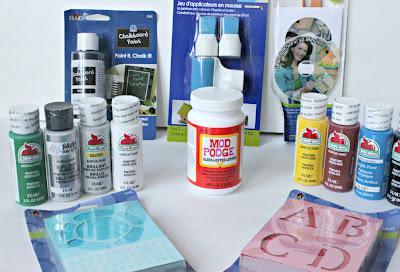 For more Plaid Crafts find them on
Pinterest
,
Facebook
, and
Twitter
. You can also find more fun Walmart Crafts on
Pinterest
too!
AND if you still can't get enough, check out all of these awesome Plaid projects:

DISCLOSURE: 

I wrote this post as part of a paid campaign with Plaid Crafts and Blueprint Social. The opinions in this post are my own.

If you liked this post, please consider signing up for my RSS feeds so you never miss a word.
Or you can always find me hanging out on facebook, twitter, and pinterest.




you may find this post linked up here and here.