Good morning, and welcome! I have changed some things up with the blog, and I hope you enjoy it.
Well, last night I completely felt out of place during a Zumba class. My hips don't lie, they completely reveal how terrible a dancer I am!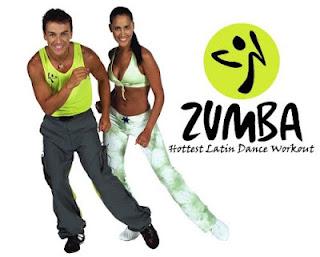 My honest review: fun, but involves too much concentration. I found myself focusing on the steps more so than focusing on raising my heart rate.
The studio I was in was completely walled by glass. I just could not move my hips back and forth (very modest right here!), so I ended up doing pulsing squats instead.
I may try it again, but I enjoy intense cardio & training classes much more. For instance, my bag kickboxing class on Monday was FABULOUS! We partner trained and learned actual moves boxers use in the ring.
What are your thoughts on Zumba? Should I give it an other go? Have an excellent Wednesday!