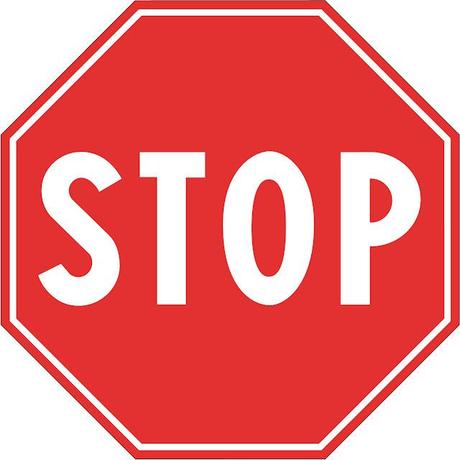 Today's post is long, so beware. Please, note, my dear readers that "you" used here is general. I am not referring to those that consider themselves my friends.
This issue has been on my mind for a few days and I feel I want to get it off my chest HERE. Partially, because this is

my

blog ( and hence are my

thoughts

, so it's logical) . Partially, because this is an internet related issue, and I hope it gets through the same door as its cause. 
I've recently stumbled over www. getoffmyinternets.net while searching for a ZOKU popsicle maker ( of all things!). Have you heard of them? It's a forum dedicated to BLOGGER HATERS. How fun is that? 
 I was shocked to see/read the magnitude of ridiculousness our society has come to. How "fun" it is to gossip and discuss every bit and piece of someone's clothing, speculate of the "fertility struggles" that others may have been going through, count how much money one makes off the blog, etc, etc.  
I realize that no matter what you do, there will always be those that hate/dislike what you do. And that it ok. Someone said once ( FB founders , I believe? ) " you don't make 500,000,000 friends without making enemies". But not liking or disagreeing with something someone does is one thing. Creating a FORUM to OPENLY HATE is another. The biggest question that I have is - tell me, what's the point? 
As I see it - if you don't like what one is doing/writing , don't READ their blog. Don't come, don't click , don't support , don't follow. And also, don't go around washing every bone of that poor person who somehow did not fit your personal taste or is somehow living a life more perfect than YOU do. If you so much disagree with something that you feel it must be known to others, why not leave a COMMENT ( newsflash! ) on a blog. Why cowardly go do a forum and under anonymous name pour buckets of dirt? What is the point? What is your life's goal? What do you bring as an asset to this society? Your hate and gossiping skills? Wonderful.
This issue bothered me much more then , possibly, others, because I have been at the place where I've chosen to turn this blog private more then once because of haters. People that knew exactly how I should have lived my life, what I should have bought, what I deserved and what I didn't need. They also voiced it all over the place and discussed it with every dog around the corner. And when the privacy setting went on, they were displeased ( angry, more like , considering cursing emails I received). I am failing to understand ( I should rephrase: I refuse to understand) those that spend their day ( lives really) copiously reading every word of a blog they despise and then mulling over it ALL. DAY. LONG. criticizing and disapproving EVERY. SINGLE. ACTION - from lifestyle bloggers to mommies to fashion. Comments on terrible choices, awful parenting, terrible fashion tastes go on and on forever. The point has two sides. You may not have as nice of a stroller as I do, but then I also didn't put down $100,000 cash for a new home and didn't take 5 vacations in a year just because. It is all relative. To each his own.
What is happening to us , people?  I really wish it could be a bad dream and when I wake up I would find myself surrounded by real people with real lives. TRUE friends,  that have the guts to express their concern, to , actually, my face. People that have LIVES and are busy with JOBS. Maybe, then there wouldn't be a crisis in the country if people instead of blaming the President and Government, would turn off their gossip sites and actually contribute to society and improve their own lives rather then burn from jealousy of those that create something meaningful out of their days.
I'm off my soapbox. I hope you still come back to me tomorrow. Please, leave a comment if you have any thoughts on this issue. I would sincerely love to hear.