Wonderful followers, I have returned!
I'm sorry if you missed me terribly these last two weeks, but I really needed a break. It was quite excellent and, wouldn't you know it, after about two days off from blogging the ideas and inspiration for posts started flowing!
Part of me was tempted to immediately come back as soon as inspiration began to flow, but I decided that I really should take the two weeks off like I planned and stick with it. But don't worry...I wrote down all the ideas that came to me during my time away. :)
You've probably noticed (if you're actually viewing this on the site and not through a reader or email) that things are a little messy around here. I'm in the process of redesigning (don't worry, the name is staying the same!) but there's been a slight hold up due to Photoshop being dumb. The last few elements (including a brand new, bea-yewwww-tiful header) are almost done and I'm really excited to show it to all of you. Hopefully I can get Photoshop to cooperate tonight and will be able to do the full reveal for you all tomorrow. Until then...please pardon the mess and bear with me as I get everything tweaked and adjusted.
You'll also notice a few changes will be coming as far as the content of Shades of Shayes is concerned. I'm going to start doing some more regular features (don't worry...The Saga of Office Boy will still be around for a bit longer) so the blog isn't quite so...random.
Granted...there will still be some days where I forego a weekly-feature type post because I just have to post about this, that or the other random thing that has enraptured my brain for a day. But in general, I'm going to try to make some more posts a bit more regular. I'll be introducing those here and there over the next few weeks. Some of them may even be link-ups or be calls for guests posts. (Hooray!)
And one final thing for you all before I give you the Instagram recap of my weekend in Newport News.
As you all know, The Saga of Office Boy will be coming to an end relatively soon. Exactly when...I'm not quite sure. It was originally scheduled to end sometime in late February or early March...clearly that didn't happen.
That being said...it will come to an end...eventually. But before it does, I'm giving you guys a chance to participate! I want your questions. Those random or serious or ridiculous questions you've had burning in your head since this whole crazy started way back in November (can you believe it's been that long?!). They can be questions for me, for Office Boy, or for the two of us as a couple. But pass the word around and send your questions to shadesofshayes@gmail.com. Seriously...we want them!
And now...the Instagram recap. Enjoy!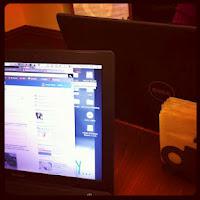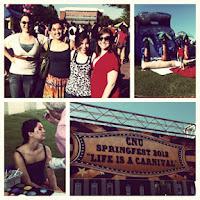 1) Late night work in the library. It felt like college all over again.2) Springfest. The end of the year celebration complete with henna, snow cones, face painting and more.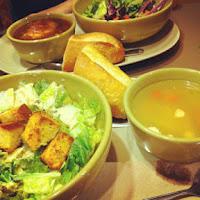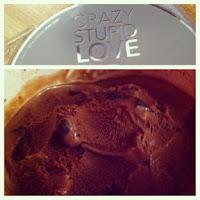 3) Traditional Panera date with my Capulet Lover.4) The evening ended with "Crazy, Stupid Love" (loved it, btw) and Ben & Jerry's New York Super Fudge Chunk ice cream. Quite wonderful. :)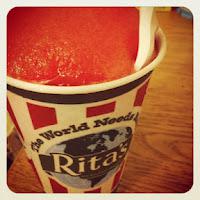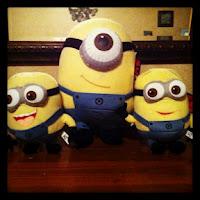 5) Rita's Strawberry italian ice. So, so yummy.6) A couple of weeks ago I made an off-hand comment to Office Boy that I loved the Minions from "Despicable Me" and wanted some. Saturday he told me he had a surprise for me. When I saw him on Sunday...that's what I got. :)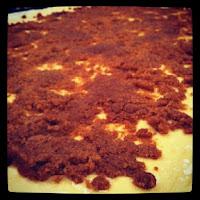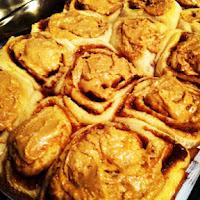 7&8) Yesterday was my coworker's (henceforth known as the Sassy Puerto Rican) birthday and I promised her I'd make some cinnamon rolls for it.
So there's the catch up and the Instagram recap. I'm glad to be back and look forward to (virtually) seeing your lovely faces through the wonderful comments you all leave me each and every day.
There were a couple of Office Boy posts published while I was on a break, so if you missed them, check them out here, here, and here.
Also...if you haven't watched this trailer, do it now. I really wish those Minions were real and not just stuffed. *sigh* A girl can dream, I suppose.