Feeling the summer heat yet? How's your summer getaway plans? I'm sure you have lots of places on your bucket list that you would love to visit. Luckily, Philippines, especially Cebu, is blessed with beautiful travel destinations and amazing tourist attractions. Certainly, there are so many to choose from. But consider the beaches and waterparks and how fun they could get! Imagine plunging to splashy wave pools and breathtaking waterpark slides. It would be one incredible experience during your summer staycation!
If you got excited in this kind of summer getaway, then head over to JPark Island Resort and Waterpark. As there are so many go-to resorts in Cebu, JPark offers top-notch services, facilities, and amazing overall experience for us! Your summer will not just be as fun and as active as you imagine it to be, but will surely be memorable as well.
JPark Island Resort and Waterpark is a luxury 5-star beach resort located in Maribago, Mactan Island, Cebu Philippines with its waterpark and giant water slides being its prominent features.


JPark Island Resort and Waterpark Cebu provides the most spacious and opulent accommodations in the region – all intricately-furnished and equipped with modern conveniences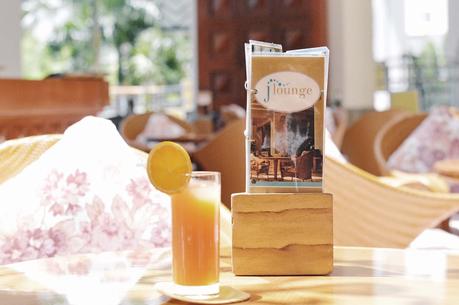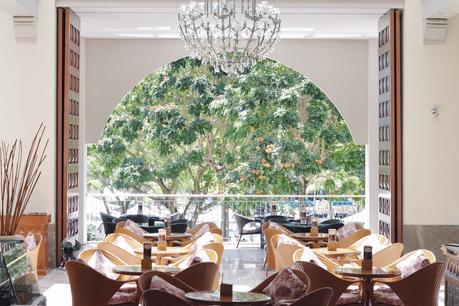 Before you can enjoy JPark's water experience, you will be welcomed with their accommodating staff and will be served with welcome drinks. You can savor a pleasant atmosphere at their JLounge area where you can relax, chill, and enjoy their delightful drinks from the nearby bar with very good music in the background. 


The JLounge signature coffee and tea sets perfectly blend with the ambiance


What I love about JLounge is the atmosphere and the view through its wide veranda. You can enjoy lounging with a choice of light to heavy snacks or sweet cakes and pastries. It opens as early as 8:00 A.M. with a seating capacity of 148 people.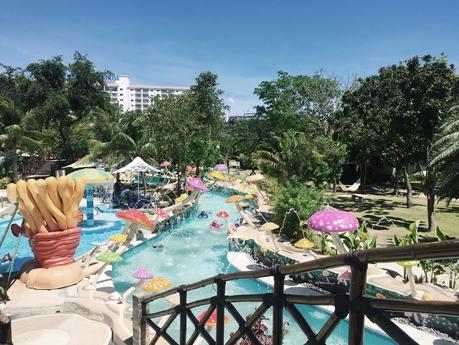 It is safe to say that JPark truly is an amazing, vibrant, and fun place where you and your loved ones can spend time with. They have lots of engaging activities everyone can enjoy. You can try their Go-Kart, golf, giant chess, and more fun activities at their newly opened activity zone, J Activity Zone or "The JAZ". Guests can also go fish feeding at the beachside and snorkeling.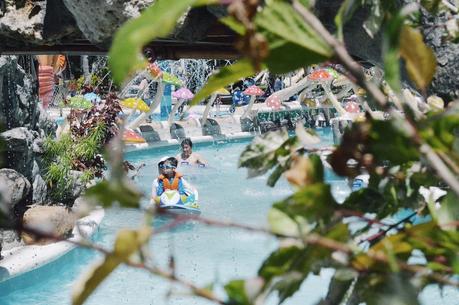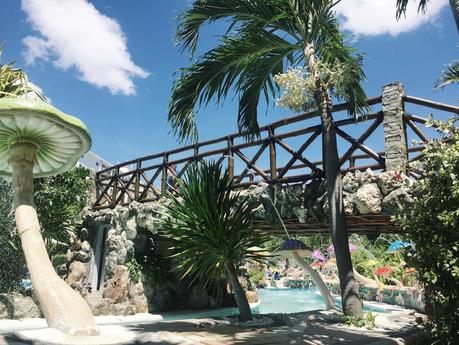 The main attractions of what JPark has in store for us are their five (5) swimming pools and giant water slides. If you like the idea of a pool with moving water, then JPark's Amazon River got you all covered! You can enjoy swimming its narrow, winding body of water with slow current, around the Waterpark. They also have inflatables you can use as the water flow takes you from one point to another. Along the Amazon River is a wave pool for you to enjoy a more fun water experience!
Together with my friends Emelie, Rady, Ram, and Jomar enjoyed our way around the man-made river. We didn't notice it has been almost ten minutes swimming with the flow of the current around the waterpark through the Amazon River. It was indeed super fun! And I will never get tired of using 'fun' describing my JPark experience, ever! 

Their Amazon River is absolutely my second favorite area in the resort, next to their giant water slides!


JPark definitely does its job in serving their guests right. I can say that they really live to their standing as being one of the premier and grand resorts in Cebu. It's not just about the place having every spot Instagram-worthy, but it's also a matter of service and operation, and their responsibility in maintaining their high reputation. I'm sure that if you choose the JPark Island Resort and Waterpark experience, you'll never have any regrets and may even end up not wanting to leave. Perhaps, not too soon.
Here's this saying that says you can't buy happiness, but you can go to JPark for an ultimate summer experience and that's kind of the same thing. 😉
Follow JPark Island Resort and Waterpark in their Facebook and Twitter accounts to get updates for your summer escapade!
Location: M.L. Quezon Highway, Brgy.Maribago, Lapu-Lapu City, Cebu, PhilippinesContact No.: +6332.494.5000Manila Office: +632 755 8484


Biggest thanks to JPark Island Resort and Waterpark for a wonderfully fun, all-expense-paid, day experience!


x