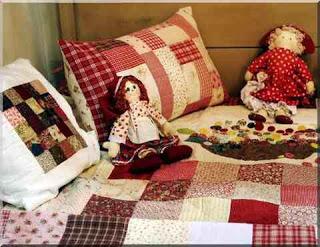 I don't know many writing exercises in all honesty.  I've only been writing under instruction for a few months so rather than advising, I thought I'd just go through a process I've been working on this week, out of curiosity more than anything else.
We have been working on a stylistic analysis assignment for English Language and I've been watching some of the Lakoff lectures on metaphor and reading some of his work.  (For the more pedantic of our blog readers here is the reference -

 Lakoff, G and Johnson, M. (1981)

Metaphors We Live by

, London: University of Chicago.)  It is really interesting - if a little scientific for my tastes - but it's worth a look.
I had wanted to work on some poetry for the Dead Good Poets event in February (first Friday of every month - don't forget!) and the theme for this month is love.  So I decided to write a poem in which most of the coherence came from developed metaphor, contemporary in its form but pushing metaphor to a nearly hyperbolic level.  I came up with two stanza's that I liked and then realised that it tied in well with a few other scraps that I had tucked away in my rough folder.
The lesson I have learnt from this exercise is that poetry isn't necessarily a process of sitting down with an idea and writing from start to finish but it can be a case of piecing old ideas together like scraps of cloth in a patchwork quilt.  Not much on their own, but when sewn together with love and care, they can make a beautiful item to keep you warm at night.
Here's the poem that I came up with. 
You
If I could share these words
I'd tell you a story.
A story of just one glance.
That glance barrelled down walls,
Tore through dense woodland,
Straight to the heart,
Which was pierced.
Being struck in your presence
Hurt like nothing else,
Induced fear and worry.
For at first glance,
I saw your soul.
Unattainable,
Never to be had,
And yet
The only match for mine.
You are a spectrum of emotion and feeling, 
Focused by the flawed prism of life, 
Dispersion in reverse,
Your white light a beacon,
Reaching the depths of my soul. 
I am drawn to you without resistance,
Yet possibly to my downfall. 
A kind, warming, all consuming poison, 
Harmful and yet so desired.
The key to my heart is yours
To do with as you will.
Should you threaten and vow
To cast it to the seas
I could not stop you
For all that I am is yours.
Should you stamp and shout,
Send me away,
I will go as you wish,
But my heart will remain.
Should you decide I am not the one,
I'll weep and wish you happiness,
Making a show of moving on,
But I'll simply love you from afar.
Should you choose,
I will wait until the skies burn
And fires consume the earth,
Ever enduring
Until there is nothing left,
All that I have to offer
Withered and gone.
Except one promise.
I'll love you timelessly,
With or without you.
Thanks for reading, 
Lisa.