Seriously.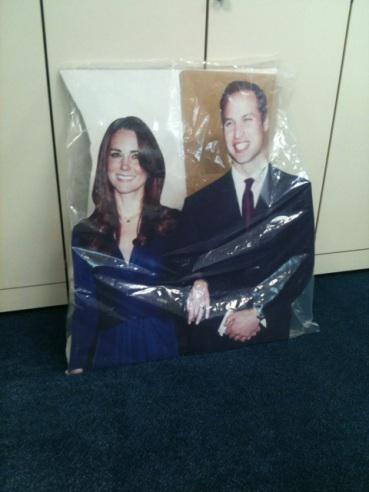 When they said "lifesize" I didn't realize they would be so…sooooo lifesize.
I know. I know. I just figured they'd be made of cheaper material and I could fold them up again…but no, this is like the strongest cardboard I have ever come across. Only the best for Prince William and Princess Catherine.
I'm hoping a friend with a car will pick the happy couple up so I don't have to schlep them all the way home on the tube and train and then back into London for our royal wedding party on Friday night. I just can't take all the strange looks and comments right now. I'm busy panicking about what I can wear on my head for the royal wedding garden party I'm attending tomorrow night.
This crown might have to make a reappearance.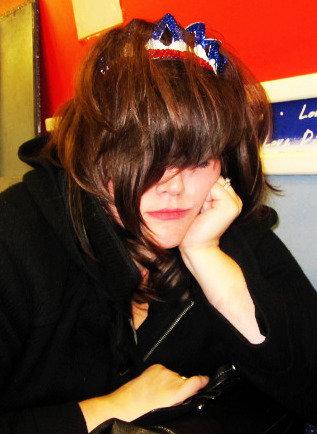 Only this time I won't get smashed and pass out while wearing it.
Seriously.