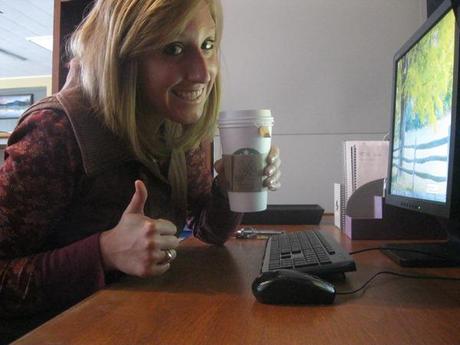 Greetings from Planet Nutzo!! My days of slow work and plenty of blogging were short lived.

I'm back to the 10pm posts and no blog reading, which leaves me well paid but very sad…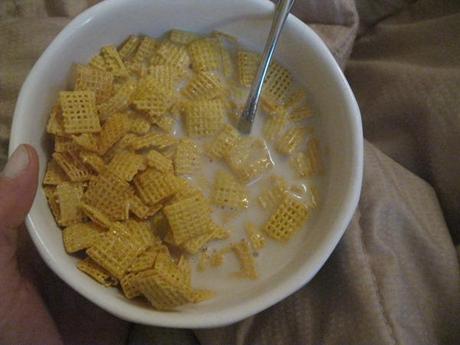 Do you know what I learned today?????
First, I had cereal again…. so diabolical. Anyways, cereal is NOT very filling. My cereal breakfast yesterday was delicious yet left me ready for lunch around 10:15am and today was the same exact thing. I even ate 2 servings. Gah, cereal why are you failing me?!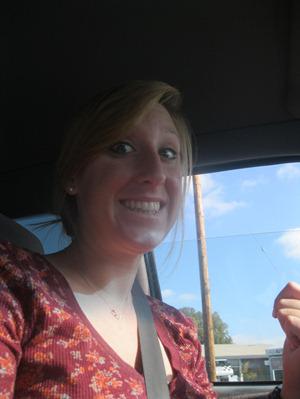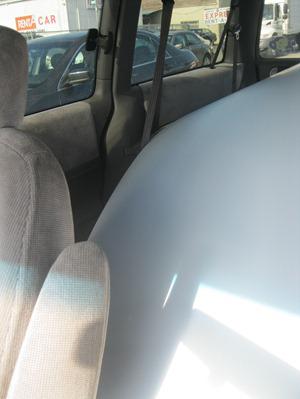 My Dad sent me over to San Jose first thing to get some coro-plast for printing banners. I drove those 60 miles while singing Firework, Poker Face, and BLOW at the top of my lungs…. 3 people stared at me funny from the lane next to mine. But you can't get between me and my jam!!
For lunch we had pizza and salad. It was perfectly tasty. Then I decided I hadn't had froyo in 4 too many days so I frantically drove to the place where the froyo lives for a cup, I mean vat.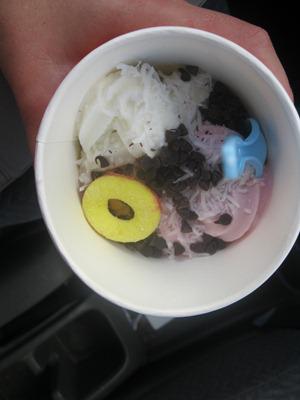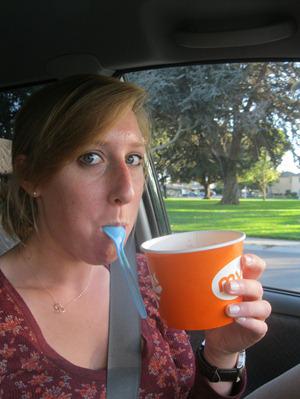 New Flavor Alert! New Flavor Alert! Cranberry Hibiscus Tart… oh yeah I did. It's awesome. I'll have to go every day for the next two weeks now so I get my fill before they change flavors.
Do you think it means I go to froyo way too much if I know the flavor rotation???

TELL ME ABOUT YOU!!! I WANT TO KNOW…………….
If you got to choose between a gummy bear or a peach ring which would you choose?
peach ring!
Have you ever thought about climbing Everest?
…yes
What is the last place you would travel to in the world?
I'm gonna say it, and I'm sure someone will hate me for it but China.