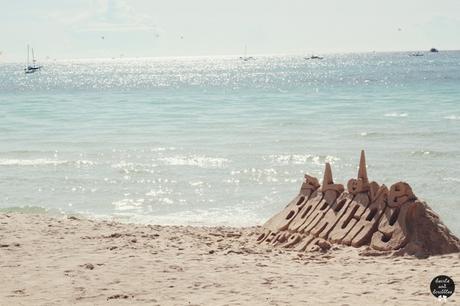 Boracay Sand Art cost 50php for unlimited shot
Here are the photos from our Boracay trip, the place we spent our first days of being husband and wifey. It was fun and exciting to travel together by ourselves especially an out of town trip because we seldom travel alone when we were gf-bf. I am hoping to travel around world with him soon, right hun? Haha Ipon ka na? Anyways, we had fun, that is for sure! I love the activities we tried. Our days in the island is not enough, one day we will go back and explore the other islands in Boracay.
Snorkeling time with my hubby - Included in island hopping
Snorkeling is one of the activities you should try. However, our experience made us not finish the activity. Hahaha Because we boozed up the night before so we had a slight hangover during the morning. We woke up early for the activity. Little did we know, we were with a bunch of Koreans in the boat plus few other nationalities. It took us a few good minutes staying in the boat then we felt seasickness after our snorkeling session.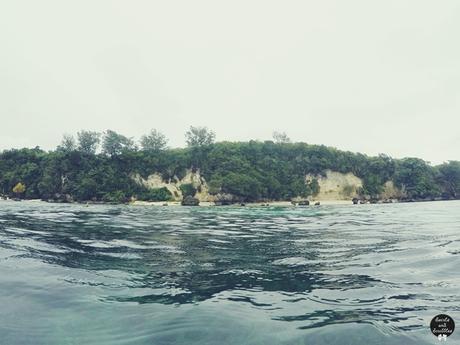 The clear water of Boracay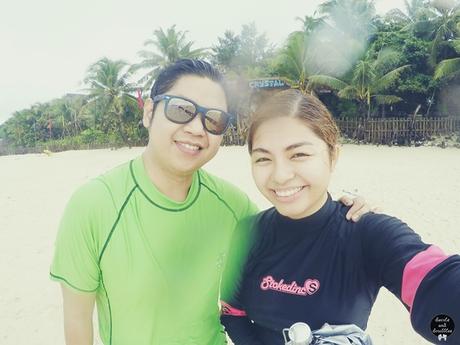 The time we realised that we need to go back to the hotel or else we are going to blow up anytime by then. Dizziness was really kicking in really hard. We were ticking time bombs. Lol We told the guy in charge of the boat that we can't continue anymore. However, he is convincing us to stay and finish the island hopping. Infairness kay koya, mabait sya. He told us that on the next island, we can use a tricycle to reach our hotel but before we headout; he insisted us to have a lunch. It was a buffet that's included in our island hopping. Pork bbq, fish, enselada, rice and fruits were served. We ate too much and decided to go back o the hotel. Food wins. Haha Just an advise, don't drink the night before your island hopping. hahaha Very bad idea.
I can now cross out parasailing on my bucket list. Yay! I hope someday I will able to try skydiving before I get old.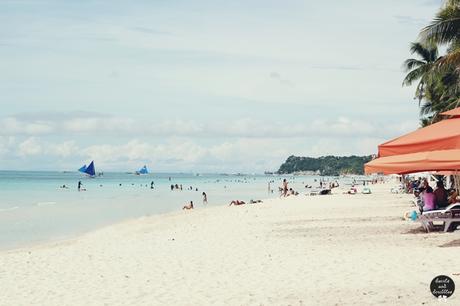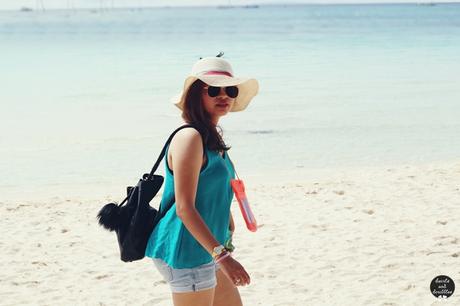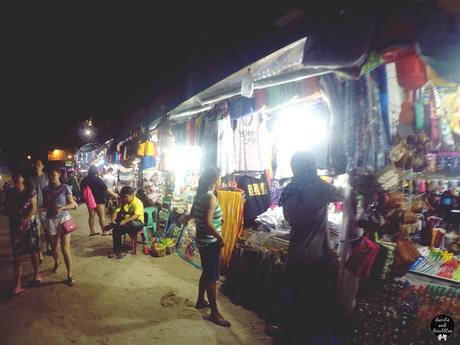 The mini stores are selling different kinds of souvenir items like keychains, magnets, shirts or anything that can remind us about Boracay.
Overall experience, bitin much. I am hoping to visit again here in Boracay.
About Post Author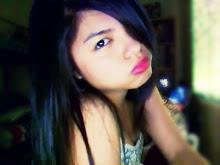 This is a blog about 20-something lady from Manila. She loves photography, food, make-up, dressing up, movies and traveling. She continues to blog even in her busy schedule.