We spent this whole weekend at the fair!  Saturday with Dave's side of the family and today with mine!  We LOVE the fair, especially the food.  This year was the first year I actually let my child experience "fair food."  I used to pack a lunch bag full of all her healthy snacks while we all pigged out on fair deliciousness, but this year I decided she could join in on the fun!  She eats so healthy every other day, so I didn't feel bad!  And?  She proved her belonging-ness to this family.  Meaning, she is not picky AT ALL!
This kid is also a thrill seeker!  She got on the fastest rides that a 38inch kid could get on and loved every minute!  Kind of funny considering she won't go down the slide by herself! HA!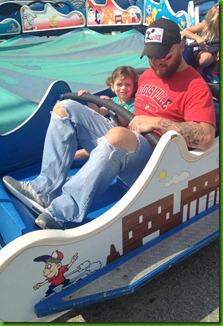 Turkey leg anyone??  We got it to go since we were so full from everything else!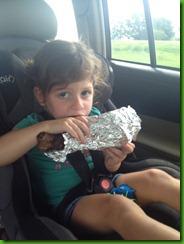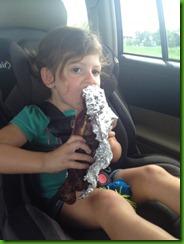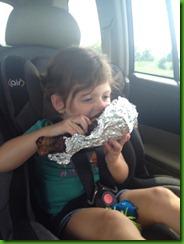 Face painting!  She wanted a shark painted on her face, but I had to convince her otherwise ;)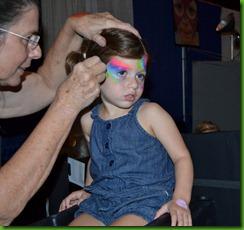 Half way done…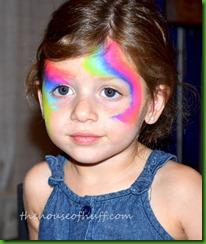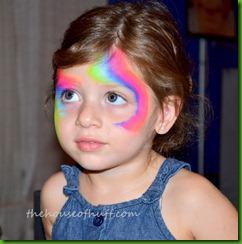 All done!  This was her first look at herself in the mirror and she was NOT impressed!  HAHA :)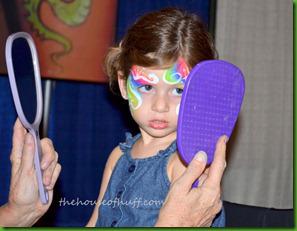 My beautiful baby girl!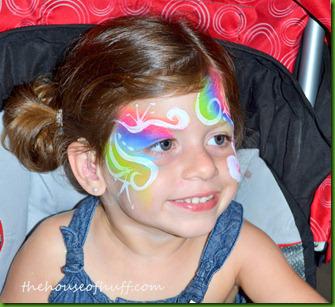 Now on to detox from that food! HA