I know it has been a while but this last semester of classes before I student teach has been filled with teaching kindergarten, third grade, more general education classes of course, and filling my life full of memories to end my senior year on a good note before I enter the real world. I have made some amazing friends and have made many memories both good and bad. I can honestly say that I will never forget college for all that is was for me...a whirl of emotions. It's also been a while since I have linked up for Sunday Social with Neely! I've sure missed blogging but being a college senior is just a little much to handle sometimes.
What is currently on your wish list?I have been wanting an iPad like nobody's business but I really think I was a Macbook. I have a Mac in my office and I have grown to love it.
Share a new iPhone app that you have recently discovered.I absolutely love the I'd Cap That app. It puts a random caption on the picture you pick. I'm telling you random because they are hilarious, completely random, and slightly PG-13. Ha! Download it! Here are some of the pictures that I have capped!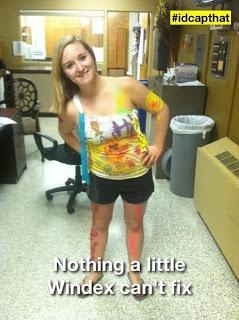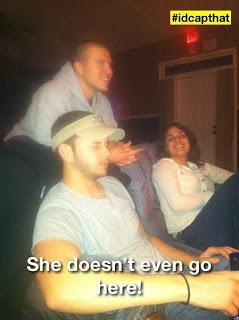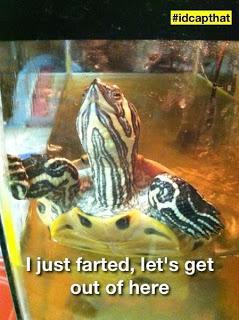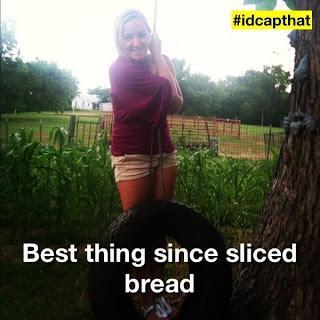 What is a fall TV show you have added to your DVR?While I don't have DVR, I still watch Pretty Little Liars religiously as well as Friends, everything on Disney Channel, SYTTD, and The Weather Channel.
Share your social media links for us to follow!Pinterest  Twitter  Facebook  Instagram  Tumblr
What is a TV show, movie, or song that you could listen to or watch over and over again and never get tired of?TV Show: All that I name above of course!
Movie: All of the Harry Potter movies, Finding Nemo, Cinderella, Mean Girls, and goodness there are so many movies I just love to watch!
Songs: Santa Baby and pretty much all Christmas music, Call Me Maybe, What Makes You Beautiful, and all of Jack Johnson's music!