But now in Christ Jesus you who once were far off have been brought near by the blood of Christ. – Ephesians 2:13
Good morning / evening, dear friends!
I am again honored to introduce another recipient of my little blog award—
Thank You For The Friendship!
And this post, ladies and gents, is like a banquet…
With colorful fireworks in the sky…
A wonderful band marching and playing instruments…
And beautiful confetti falling from above.
Well, I do hope I could do all these for this lovely lady featured…
Because she is just so worthy of such recognition.
:-)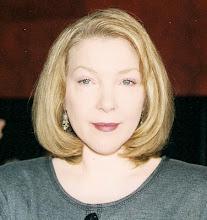 It was around January last year…
I was a newbie, wondering what people in blogland think of my posts…
Looking for friends and readers / "listeners" in the blogosphere.
And then this lady somehow "got lost" and then found her way to my little blog.
Or I guess more of an angel sent from above…
To give me her kind and encouraging comment on this post.
I was floored and nearly in disbelief with the words this lady just left on my blog…
Because, being a newbie, who was still trying to gauge if what I blogged about made sense…
Such words truly meant a LOT.
So to show how grateful I was for her kindness…
And at the same time out of sheer curiosity…
I head over to her blog…
Only to be stunned by her numerous accomplishments...
And her impeccable writing.
Without a second thought, I told myself,
This newbie's got to follow this lady, for there's a lot to learn from her!
But what I found admirable about this lady even more than her talent…
Is her good heart.
Because that's how she won mine.
I am soo glad to be able to call you friend, Debra!
Thank you so much for the friendship!
You are a real gem…
A friend definitely worth keeping! <3
God bless.
:-)
Friends are flowers in the garden of life. – Our Daily Bread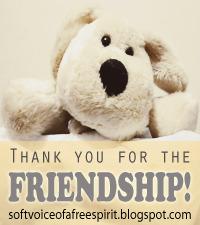 <a href="http://softvoiceofafreespirit.blogspot.com/" target="_blank"><img border="0" src="http://i30.photobucket.com/albums/c323/irene_9583/ThankYouForTheFriendshipAward.jpg"/></a>