We're down to the last two weeks of school for the year and you know what that means!  Spending a lot of time doing projects and final papers while studying?  Well…in a perfect world maybe.  Having inane and sleep deprived conversations with friends while trying very hard to forget about all the work that needs to get down in fewer than ten days?  There you go.  (I promise I am actually getting my work done too, but after taking a 6 hour teacher-certification test Saturday I needed a break from all things that required the use of a brain.  I'm making progress today though…after getting into a fight with my printer that refused to work until I collapsed on it and cried.  At least it's finally printing now though).
Anyway, during one of my tryingtoforgetaboutexams night with my friend while watching SyFy (the weird abbreviation for the sci-fi channel) we stumbled on an idea I'm a little disappointed no one has made popular yet.  We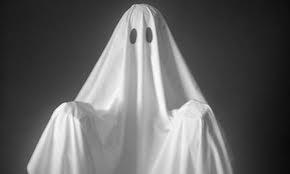 all have our bucket lists, whether officially written down or just in the back of our minds…but what happens when you die?  What if there are still things you want to do?  What if there are things you only can do once you've entered into that realm of the unknown?
So we've created the first (at least I think it's the first) After-Life Bucket List.  Here's what we came up with:
1) Appear on an episode of Ghost Hunters and get my fifteen minutes of undead-ghostly fame by flickering lights, slamming doors and mumbling things into a tape recorder.
2) Haunt someone by being mildly annoying, such as knocking their books on the floor right after they've organized them.
3) Find a friend who's still alive and convince them to start an independent medium business where I send them messages from the beyond and they charge lots of money to tell other people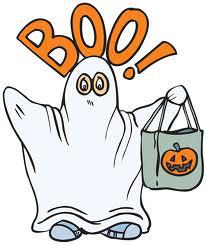 4) Write a manuscript and leave it in an attic somewhere to be found…after all, it'll double in value when I'm gone.
5) Listen in on people's conversations just because it is now an option
6) Finally figure out if vampires really do exist or not
7) Go to the most haunted places on earth and see if they are still scary as a ghost
8) Impersonate other ghosts in famous places and see if people buy it
9) Stage a realistic enactment of ghost busters with still alive friends and post it on YouTube
10) Finally move on…
Feel free to add your own additions to the list in the comments section!  Hope you enjoy and find it as entertaining as we did.  Now enjoy the rest of your Monday, do something fun!