The Classroom is a concept. In fact, it is a powerful concept reminding of school days. You find books hanging on the roof. There are kids in uniform painted on the walls. Similarly, there are other interesting paintings, graffiti, and textual stuff on the walls, roof, and in the surroundings inside. Well, the place has many attractive features to draw your attention and make to visit it again. Firstly, it is the concept itself. Secondly, the food is excellent in terms of taste, preparation, presentation, quality, and variety. Thirdly, it is the service and ambiance. Finally, it is quite spacious with each floor having a unique concept. As you enter there's assembly with around 6 tables, a school bus, some symbolic impressions, and a screen. You can, in fact, take a table here and grab some quick bites and drinks and bites.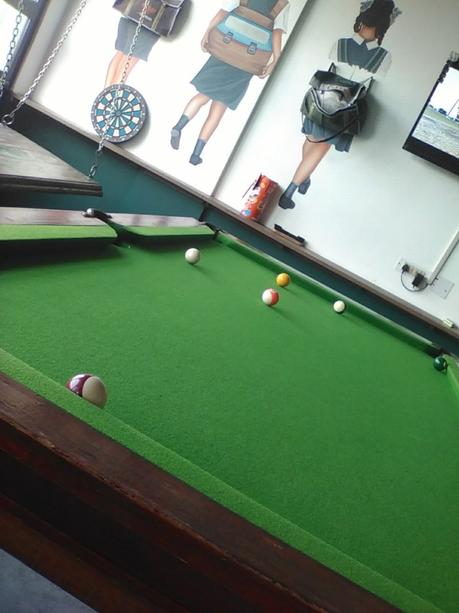 This is in case you are in a hurry and don't want to get down in the basement or step up to first floor or rooftop of The Classroom. But in that case, you might miss some interesting areas. As a matter of fact, the complete setup reflects a school. There's an assembly area on the ground floor. Basement is kind of auditorium ideally for some events. It also has micro brewery and bar. The seating here is same like in an auditorium with parallel rows of sofas. On the other side, there are tables too where you can have your drinks or food and enjoy the ongoing show or event. The first floor comprises of Kindergarten and Nursery sections. There's a separate smoking zone here. That zone also has a Billiards table and a separate screen. The Nursery section is wider with ample space and tables.
The Classroom has Ample Space and Wide Seating
In fact, ample space and wide seating arrangement is one of the plus points here at The Classroom. In fact, this is the first Kindergarten in my life having a canteen serving liquor, freshly brewed beers, cocktails, and Mocktails. Mocktails are limited and precise. The same is in case of desserts. You won't find a wide choice of Mocktails and desserts. But then it is the microbrewery that needs a special mention. Because it serves you freshly brewed Belgian beer in four different unique combinations and flavors. All four of these are fantastic in taste and preparation. And on top of it, food variety and taste are unbeatable in all aspects. A floor above, that is the second floor is rooftop or terrace. There also you can smoke you if you want to. It is an open area.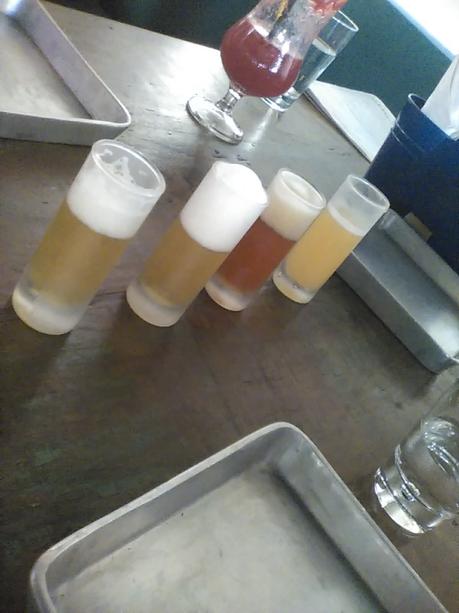 Overall, The Classroom is a decent restaurant that serves you music, good beer, fabulous food, and interesting thematic surroundings. As a matter of fact, the whole concept is enough to make you fall in love with this restaurant. Now, coming to food there are many dishes which are not to miss at all. On the other hand, all dishes, in fact, represent excellence. That means you can go for any dishes of your choice. Like, Palak Patta Chaat and Classroom Muska Chicken are good to go for in veg and non-veg starters respectively. They have a tie up with many groups for live entertainment of their guests. Like, Comedy Munch is one of those. Different artists perform stand-up comedy show every week. In fact, during our visit, it was Nitin Mandal and Rajat Chauhan from Comedy Munch performing stand-up comedy.
The Classroom runs live stand-up Comedy every week
Of course, there is a nominal charge for attending these entertainment programs at The Classroom. Rosy Mam and Games Period are interesting Mocktails. Outstanding Tea and Strawberry Shake are also with trying. In starters, we had Palak Patta Chaat, Classroom Maska Chicken (CMC), Paper Baked River Sole, and Veg Biryani Arancini. All the four are excellent. In fact, you will find one of the best preparations of Palak Patta Chaat here if you compare it from other restaurants. Classroom Maska Chicken is quite popular. Paper Baked River Sole is again something special to try. Veg Biryani Arancini is a set of small balls with a filling of Biryani. Vilayati Pizza is tasty and crispy with a variety of veg toppings. Mushroom Risotto is fantastic and has a slight varying preparation.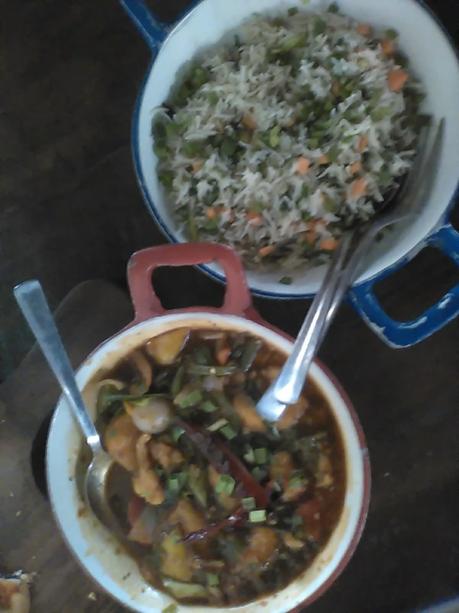 Also, we had Sliced Vietnamese Fish which is a Vietnamese main course Fish curry that comes with rice or noodles. Again, in rice, you have few options. Steamed or fried, veg or not veg etc. Similarly, in noodles also you can opt for veg or non-veg. Finally, in desserts Haji Ali Fruit Cream and Death By Chocolate. Both were fabulous. Overall, The Classroom is a place where you for excellent food, ambiance, music, atmosphere, and service. This is the rarest classroom of the world where you can have hard drinks right in the Kindergarten. And nobody is there to stop you here. In fact, this is the best place for teachers and students to come together and have complete fun, food, and drinks.