Yes, we are doing it.  It has been amazing how many people I have mentioned it to, who have had no idea what I was talking about – perhaps it is less common in Australia – but my local florist?  Really?!
"First Look"  A special arranged (usually private) moment between a wedding photographer and the bride and groom before the ceremony.   Source
I had seen this new tradition around the wedding blogs, and for us, it is ideal.  Having our ceremony and reception at the same location meant that I really didn't want to leave for a 'location shoot'.  Rather, I just wanted to focus on having photos of us around the venue – when people realize where the venue is – they get it

  So, if we still wanted photos at a different location, and with more daylight, then a first look was an easy choice.  And luckily Mr. J didn't need too much convincing.
Other than some rather hurtful, negative comments – "oh we thought about doing that, but if anything is bad luck, that's gotta be"… (yeah – no comment for that one!) -  Most people have been very positive, commenting on how much extra time we will get to spend with out guests.
Plus my very favorite reason, that we get to spend some time, just "us".
Us, and the romance.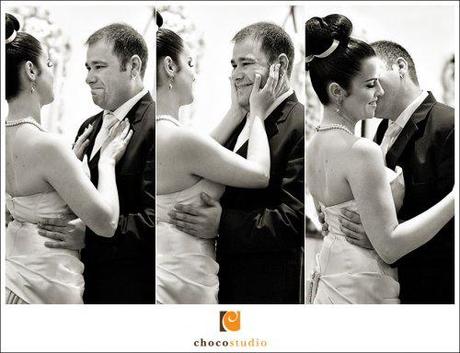 Source