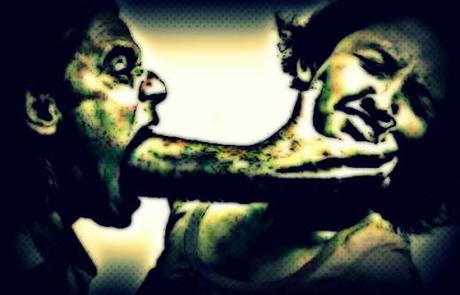 how many times can you brush it off
the rude behaviour,the harsh voice
the scathing tones
still sympathising
I know him,
he didn't mean it
oh he is a bit rude
but has a clear heart
he is going through rough times
he did say sorry
how many times
did you….
Ψ
Clutter talk
"oh you are too sensitive
why do you hold on to my words
i didn't mean it
stop twisting things around
there you go again
told you you will fall
why do you make so many mistakes
why did you give me this chance
if you wanted you could have done so much more
what do you do all day long
if you were doing it the right way from the beginning
why did i find so many faults
give me this, bring me that
it is your duty,grow up
stop giving me excuses i have had enough
nothing is in its place
so what i couldn't see things just in front
stop talking right now
and don't interfere when i talk
you are good for nothing ,useless  and still i am here
i don't hit you ever
i am not like any other man
i take care of your needs
but you don't deserve me at all"
≠
why when who where what
endless questions
and curfew on your talk
how much of it will you take
how much should you….
how long will you let your ears and soul bleed
how long will you let them scar you inside
that next time you have been waiting for sista
has come and gone
when will you stand..
when will you voice your voice..
**
©SOMKRITYA
[

Studies show that more women experience emotional abuse than physical violence. 35% of all women who are or have been in married or common-law relationships have experienced emotional abuse. In comparison, 29% of women have been physically assaulted by their male partners.
Forms of emotional abuse include dominance, humiliation, isolation, degrading self-worth, interrogation, name-calling, yelling, threats and coercion, intimidation, threatening harm on household pets and blaming abuse on the victim.  It can manifest in outright public verbal abuse or in abuse as subtle as economic control, which entails monitoring finances, withholding access to accounts and not allowing the victim to attend work or school.
The list of psychological effects of emotional abuse is tremendous, with the major diagnosed psychological disorders being anxiety, depression, PTSD, substance abuse, eating disorders and suicide.  Self-blame, embarrassment, diminished self-worth, feelings of extreme dependence and defenselessness are all born of emotional abuse]