... are just a few of my favorite eateries near Jupiter, Florida. I had a lovely time with SisterT, my father, and his girlfriend Cathy. We ate too much, and now we are devouring our fruits and vegetables.
Here is a quick food tour!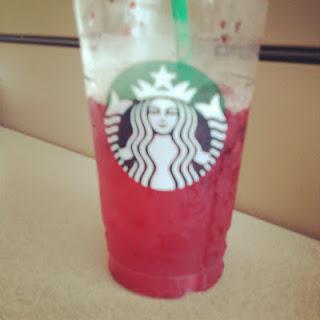 First, I probably had a Very Berry Hibiscus each day I was in Florida. These drinks are delicious, and a great way to beat the heat.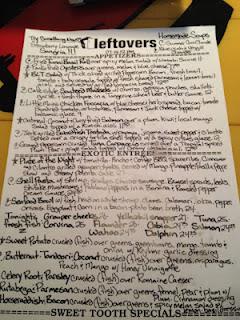 One of our favorite restaurants... Leftovers in Jupiter, Florida. I forgot to take pictures of the food, probably because we were so hungry! If you go, the seared tuna appetizer is wonderful, and you can't go wrong with the Sweet Potato encrusted fish of your choice with coconut rice.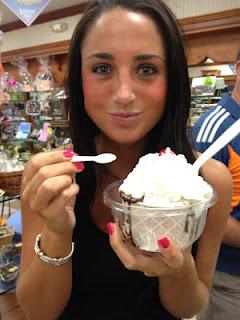 Kilwin's is one of our favorite stops. Flavors Loved: Toasted Coconut & Cake Batter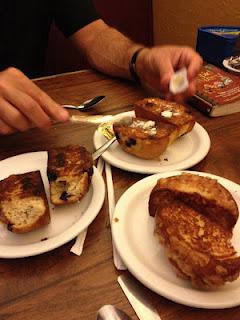 Center Street NookMuffins are huge, and they'll toast them for you with butter. Yes. My favorite was the pineapple muffin, dad liked the blueberry, and SisterT loved the banana chocolate chip. We ate these as appetizers to our breakfast... bad idea... they had to roll us out of there!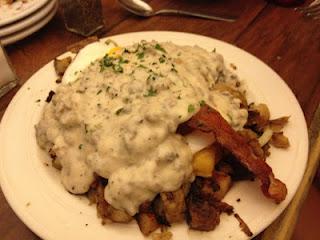 SisterT had one of their specialties with eggs, gravy, bacon, and hash browns piled up.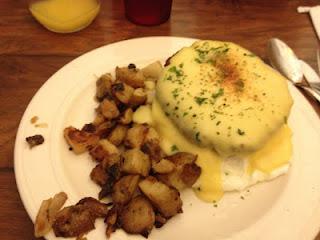 I enjoyed the Lobster Eggs Benedict (Lobster Patty) with hash browns, and it was so tasty! The sauce stole the show.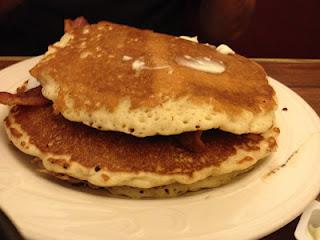 My dad had the pancakes stacked with meat and eggs. He could only eat 1/3 of it.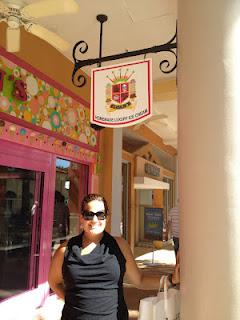 In City Place, we love to visit Sloan's (click link for an adorable website) for the interior decor and Willy Wonka vibe.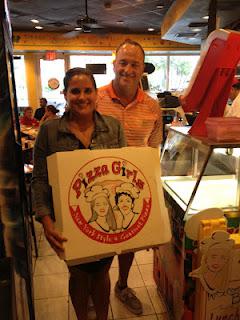 Pizza Girls outside West Palm We always order the white pizza (no sauce, lots of ricotta!), and it is definitely delicious. It would be great with a salad on top.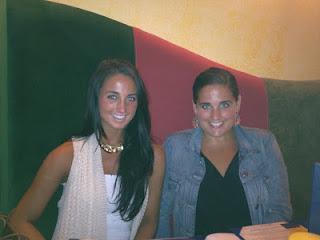 Cabana Restaurant in Palm Beach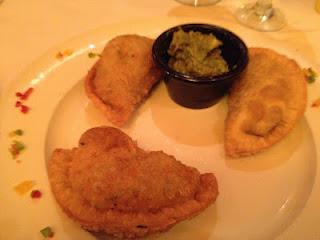 SisterT and I were not very adventurous; we ordered the empanadas. They were good, but we wish we had ordered...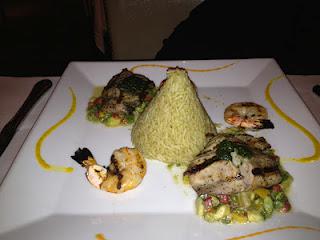 Cathy's fish and shrimp special.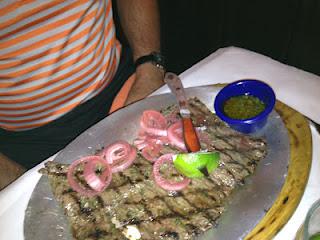 Dad ordered the steak.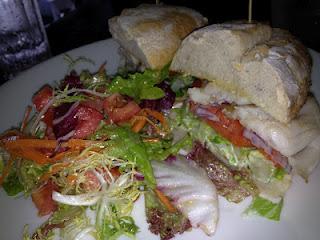 SisterT's tilapia sandwich in Miami .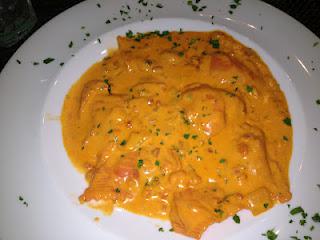 Lobster Ravioli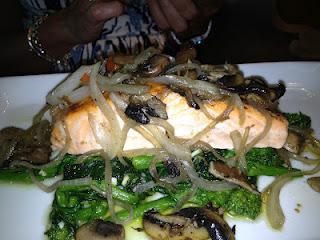 Salmon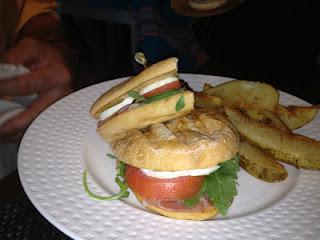 Tomato, Brosciutto, and Mozzarella Panini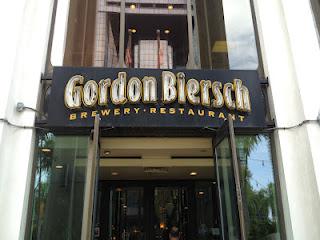 Gordon BierschI know this is a chain, but we don't have one in St. Louis. Cathy raved about this restaurant, I am so happy she did. We LOVED it, and want one near home.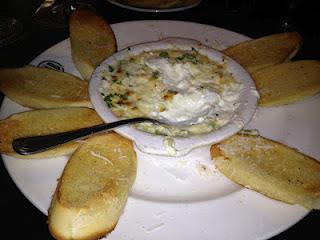 French Onion Dip with Corstini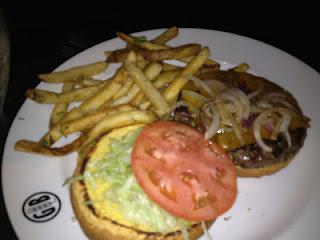 Cheeseburger and Garlic Fries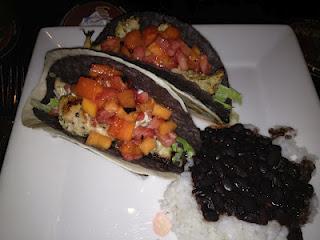 Jerk Chicken Tacos (my dish) These were ahhhhh-mazing! So light and fresh.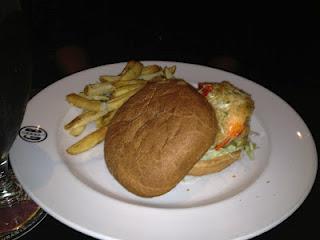 Crab Burger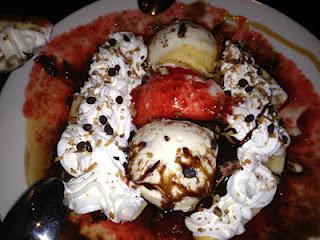 Banana Split with pound cake and caramelized bananas.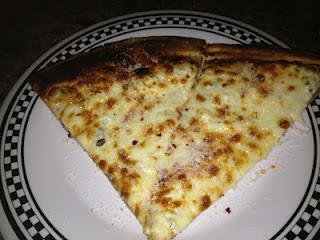 Anthony's White Pizza... crispy and cheesy = yum!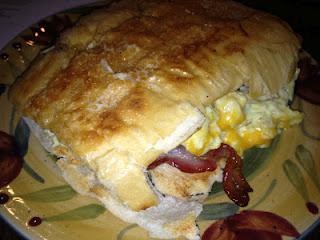 Last Meal in Florida... Breakfast by DadCuban Bread, Scrambled eggs, and bacon! 
Hope I haven't made you too hungry. Off to a busy day of work and work outs. I have exciting news that I'll post very soon. Have a lovely day, friends!