I'm sick. What would I do without my iPad and Songza providing never ending soundtracks while I disconnect from people for a day. #sickday

— Eric Cantu (@cantuCCFD) November 3, 2012
Operation: Stay In is 100% in process. I caught the mild flu bug going around and I caught just enough of it to have a good excuse to fiiinnnaally stay in. I think I'll watch some movies, eat a pizza, listen to really good music, and enjoy the time to myself for once. Remember when you were a little kid and you were sick and all you could do was turn on the TV and watch Price Is Right or whatever daytime talk show was on and you were totally disconnected from everyone else? Technology makes being sick easier, but yeah, I still wanna disconnect just a liiiiiittle. It's a Netflix & Mucinex kinda night. (You know you're jealous).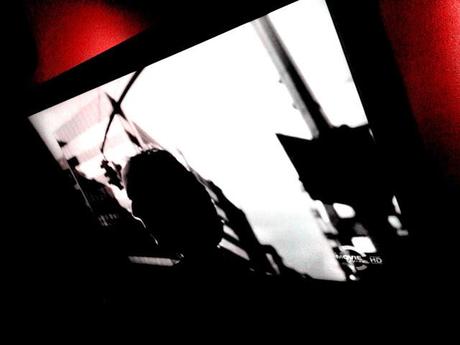 I've been on a major
Radiohead kick lately. I found this old video I had taken one night sometime last year at Recess. I wish I knew the guy's name performing cuz he really nailed it. Being under the weather is alright with me today,
especially when tomorrow is football Sunday
. I think I'll order my pizza now. Enjoy. 
Last bit of an acoustic cover of Radiohead's "Creep"
from Eric Cantu on
Vimeo
.  

Posted with Blogsy