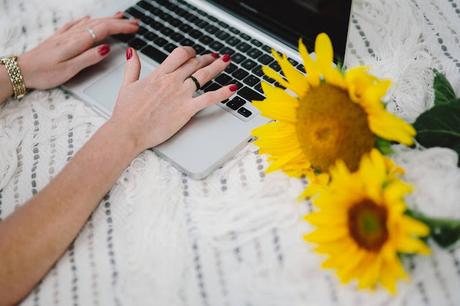 Do you have a close friend or beloved family member living in another country or continent? While the distance may be great, your shared love and admiration don't diminish.
Long-distance friendship gifts are perfect for showing space and time can't separate or reduce that connection.
Check out these 10 gift ideas to send them as a friendly reminder or get inspired to create your own.
1. Snacks
Imagine not having your favorite snack for an extended period of time. It would be a great relief to receive a package from a friend containing your favorite snacks. 
A lot of countries don't carry the same snacks as the United States. Pack different types of chips, fruity candy, and any other non-perishable snack.
Do not pack chocolate, perishable snacks, or liquid. These items do not travel well and can melt or rot.
Before you send any snacks, make sure you check with local authorities to assure the items are allowed and can pass customs. Items with seeds may be deemed an agricultural item.
2. Picture Frame
If you plan to send a picture frame as a long-distance friendship gift, make sure you send two. Send one frame with a picture of you and the recipient and another one that's empty.
If they are overseas, the memories they make will last forever. They can place a new picture of their new surroundings in the empty frame. But they'll always remember that you are the one who provided the gift.
3. Special Delivery
Maybe your friend isn't in a foreign land, but they are in a faraway time zone. After a long day and night of work, wouldn't it be great if they came home to their favorite pizza?
Order from their favorite delivery place using Uber Eats or DoorDash. The best way to touch someone's heart is by touching their appetite. 
4. Customized Book
Have you ever thought that you and a friend should write a book about your adventures together? Now you can do just that on a smaller scale.
There are hundreds of services offering to create a fun cartoon comic book or magazine. 
Put your favorite memories together in the book. Add some funny thought bubbles to jog their memory of all the feelings you two shared.
Who knows? It may become the outline of a future best-selling novel about your friendship.
5. Flowers
Flowers are the universal language of admiration. It doesn't matter if someone is in Asia, Africa, or South America, everyone appreciates the beauty of flowers.
When you send flowers internationally, the friend you send them to knows that you care and think about them extensively.
Don't forget to take time looking up what different flowers and their colors mean. Especially if you're just sending flowers to a friend, red roses might give the wrong impression.
6. There's No Smell Like Home
Have you noticed how a place has its own distinct smell? It might smell like fresh autumn leaves or an apple orchard.
Be the best friend and capture that smell and send it to that special someone.
Invest the time of smelling and trying different candles to capture his or her hometown. To be frank, you don't need to match any smells exactly. As long as the candle smells good, your friend will appreciate the gesture.
You can send an extra gift with the candle to help capture the essence of home. Send a t-shirt from a local restaurant they love or a rock from their favorite park.
7. Tote Bag
Who doesn't need another bag? Tote bags are a thoughtful gift because they are never out of style and never out of use.
But don't send a boring generic tote bag. Pick a bag that represents them. Check out the bookstore from their alma mater or make it yourself.
Customized bags give a friend the ultimate unique gift that can't be replicated.
8. Jewelry
If you have a bigger budget, consider getting jewelry for a long-distance gift. From necklaces to earrings, jewelry speaks volumes and turns heads.
Make your long-distance friend the object of envy. A friendship necklace that completes yours is a gift for both. Every time you wear it, you can reflect on the loving friendship between you two—and vice versa. 
Is your friend a guy that appreciates rings or diamond stud earrings? These make excellent gifts since jewelry has become acceptable for men to wear in the workplace.
But when your friend opens a package from you with nice jewelry, they'll understand there's no price tag that can define the friendship.
9. Jar of Love
Email and video chats are quick and easy, but they lack a personal touch. A jar of love with handwritten messages is a perfect sentimental gift. 
For one month, write small notes on cut out pieces of paper. These notes can be encouraging or small memories. 
Don't forget that the jar is just as important as the notes. Pick a jar that is stylish and pack it safely so it doesn't break during the rough trip.
Make the jar of love extra special by adding candy such as Starbursts or Skittles. When you have the elements of a useful jar, food, and handwritten notes, you can't lose.
10. Pillow
A pillow doesn't seem like a great gift, but a comfortable accessory for a friend's apartment or home goes a long way. Even if they don't use the pillow, it can become the perfect piece for the couch.
Long-Distance Friendship Gifts for Everyone
Use these long-distance friendship gifts to find the right thing or things to send to someone you care about.
Don't let distance or time decrease your friendships. In fact, these ideas can strengthen or increase your relationships around the globe.
For more interesting travel ideas, be sure to check back at our blog for the latest content.