When it comes to fashion, teenage guys can be a little tricky to shop for. They are constantly changing their style, and it can be hard to keep up! But don't worry, we've put together a list of the 10 style staples every teenage guy needs in his closet. These pieces will help you create versatile and stylish outfits that will last through all of the different phases your teenager goes through!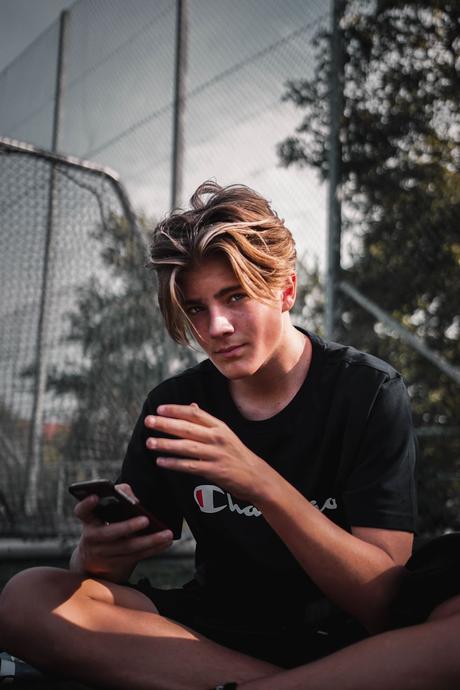 Photo by Oliver Ragfelt on Unsplash
A Denim Jacket
A denim jacket is a great way to add a casual and cool vibe to any outfit. It's timeless, it goes with almost anything, and best of all - it
never goes out of style
.
Plain T-Shirts
Every teenage guy should have several plain t-shirts in their wardrobe. They are the perfect basics for layering under jackets or sweaters, and can be dressed up or down depending on the occasion. Plus, you can never go wrong with classic black or white!
Chino Pants
Chinos are super versatile pieces that look good when dressed up or down. Choose neutral colors like khaki or navy blue for maximum wearability. For a more casual look, opt for slim fit styles paired with a t-shirt and sneakers.
Blazer
A nice blazer is an essential piece of every teenage guy's wardrobe. Whether you're dressing up for an important event or just want to add a polished touch to your outfit, a blazer will do the trick. Look for classic cuts in solid colors like navy blue or gray.
Sneakers
Every teenager should have at least one pair of cool
sneakers
in their closet. From sporty skate shoes to classic low-top designs, there are tons of options that can easily be dressed up or down depending on what kind of look you're going for.
Jeans
No teenage guy's wardrobe is complete without a
good pair of jeans
. Choose darker washes and denim fabric for maximum versatility, and choose fits that are comfortable but not too relaxed.
Button-Down Shirts
Button-down shirts are a great way to add a dressy touch to any outfit. Look for classic cuts and colors like white or light blue for maximum wearability, and consider adding plaid or gingham prints if you're looking to make more of a statement.
Graphic Tees
Graphic tees are always in style and they can easily be dressed up or down depending on the occasion. From bold logos to vintage designs, there are tons of options out there so you can express your individual style.
Hoodies
Men's Hoodies
are essential pieces for guys who love a comfortable and casual look. Look for classic zip-up styles, or choose bolder designs with cool logos or prints.
Chukka Boots
Chukka boots are a timeless piece of footwear that look good with almost anything. Choose classic designs in neutral colors like tan or black, and pair them with jeans or chinos for the perfect casual-yet-dapper look.
Now you know what pieces every teenage guy needs in their closet! With these staples at the ready, your teen will have no problem creating stylish outfits whatever their personal style. So go ahead and help your teen stay on trend!
K Elizabeth xoxox
*Collaborative Post