Day 10--Ten Lords A'Leaping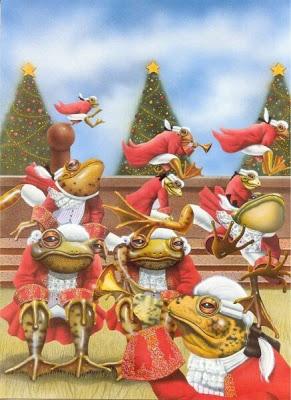 It's pretty well accepted the "Lords a'leaping"  the song refers to is speaking of Morris Dancers.   Morris Dancing can be traced back to the mid 15th century and the dancers were often hired to entertain. Although it was a folk dance style it was often found in demand among  the nobility and royalty.  In fact it's said that  Henry VIII and Elizabeth I  were particularly fond of this entertainment and had Morris Dancers at court quite often.   
Today Morris Dancing is still popular around the world and Morris Dancing teams can be found from Australia to the United States and even an unlikely place as Hong Kong.  Goes to show us how some things help  to cross  cultural boundaries.  Dance is definitely one of these elements which is why I'm sharing ten history making moments in dance.   
 

Morris Dancers

                   

Fred Astaire and Ginger Rogers 


Fred Astaire 

                             Cyd Charisse 
                                                                  Gene Kelly 

             Hines, Briggs, Slyde, Brown, and Sims 
                                                                             Mikhail Baryshnikov


                              

Rudolf Nureyev
                                                                                Michael Jackson 



                                           Gregory Hines 


                                                         Bill "Bojangles" Robinson"