Two weeks ago, my aunts and I trooped to Subic for the 17th Philippine International Hot Air Balloon Fiesta. 
By paying the PhP200 contribution to the Philippine International Hot Air Balloon Fiesta Foundation, one can already enjoy a whole day inside the event site. 
We arrived early (about 4:00am) - This gave us more than enough time to park the car, get inside the event site, check out some of the booths and find a good spot for viewing the hot air balloon flights. I suggest arriving at the site  really early as the parking spaces fill up easily and the ticket lines at the entrance can get really long. Also, buying tickets through TicketNet really did help us save time - we didn't need to endure the long lines! :)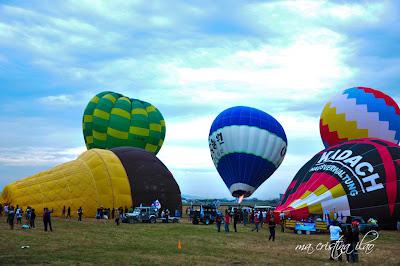 time check: 6:58am
The vehicles carrying the hot air balloons arrived at about 6:00am - a little late than what we had expected. An hour later, the balloons slowly rose one by one.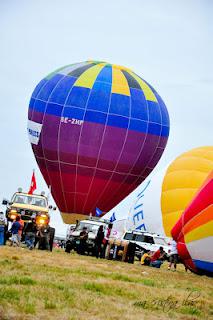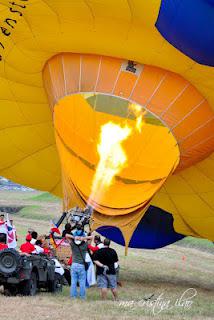 Witness how one of the hot air balloon operators heats up the air inside the colorful fabric gas bag (the balloon itself) - also called lifting envelope. The burner he uses, is fueled by propane - it takes about 45 minutes to heat up enough air inside the balloon and lift it.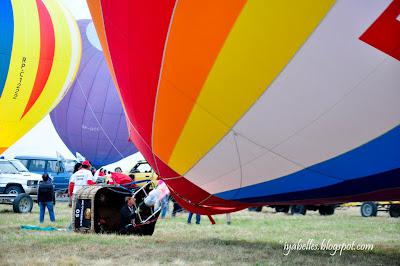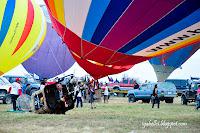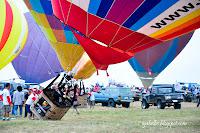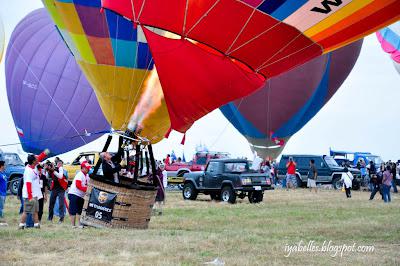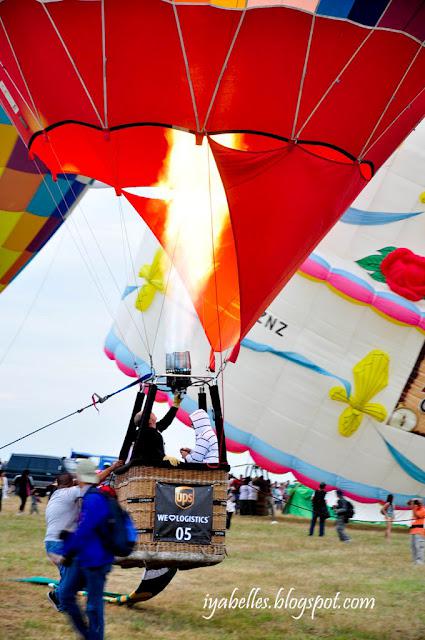 And up he goes!
Hot air balloons have evolved from the traditional inverted tear drop to almost any imaginable shape. How about a cake, an ice-cream, a car, a panda bear or an orange for a hot air balloon?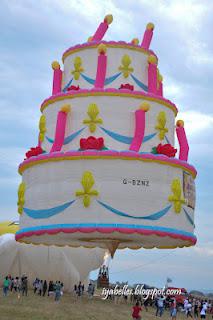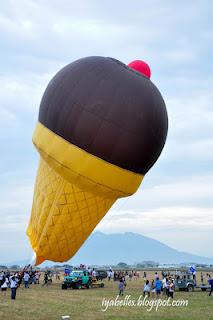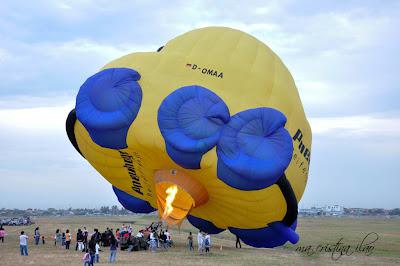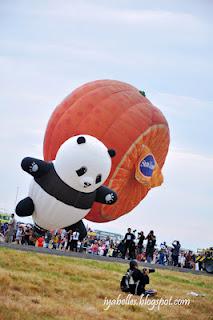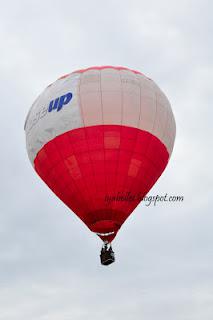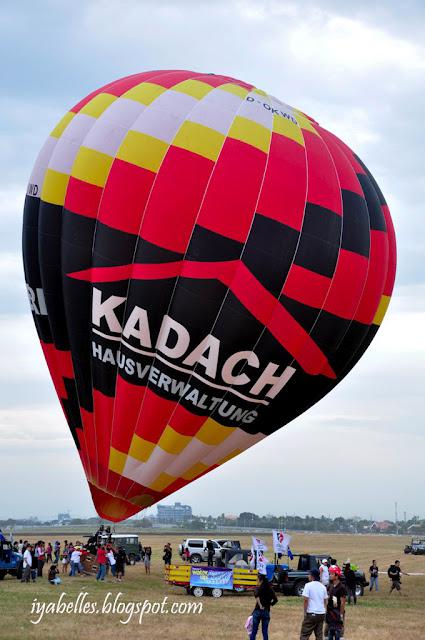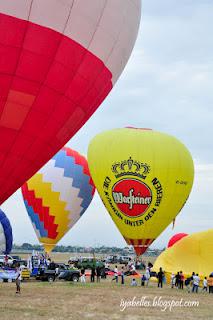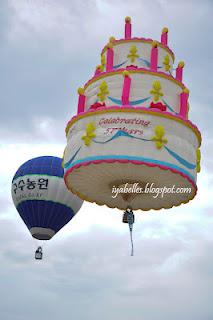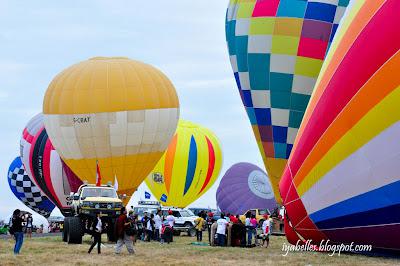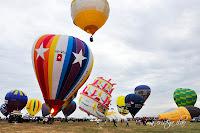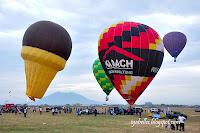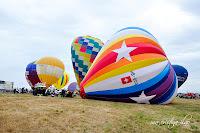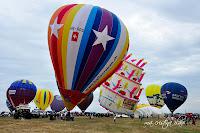 Aside from the hot air balloon flights in the morning, various activities such as paragliding, skydiving, aerobatic exhibitions and rocketry demonstrations are held throughout the day.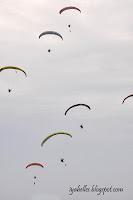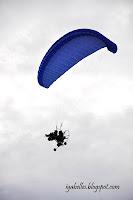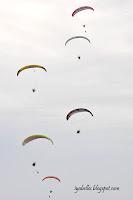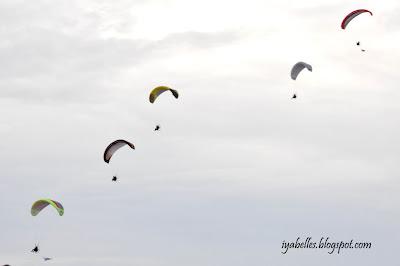 At one part of the site, the Kite Team Philippines and the Philippine Kite Association demonstrated how to make kites dance. Kites are sold all over the event site at cheap prices so 
everyone can join in the fun too!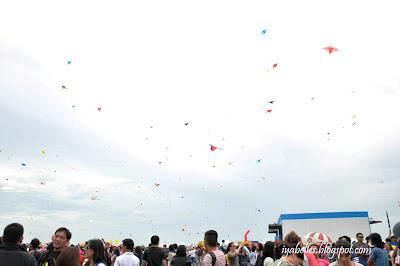 At the farther side, the air force holds an exhibit to display some battle aircrafts  and gears.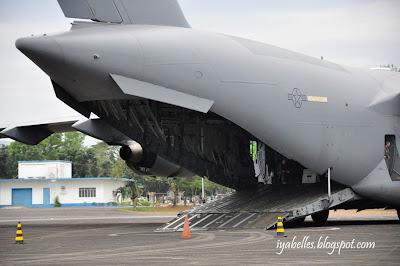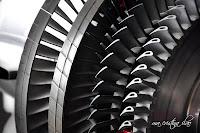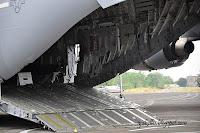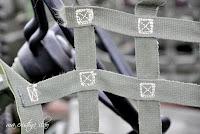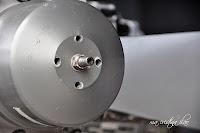 Caltex, one of the major sponsors, was able to set up a mini "gasoline station" in one of the covered courts. Ducatis were on display too!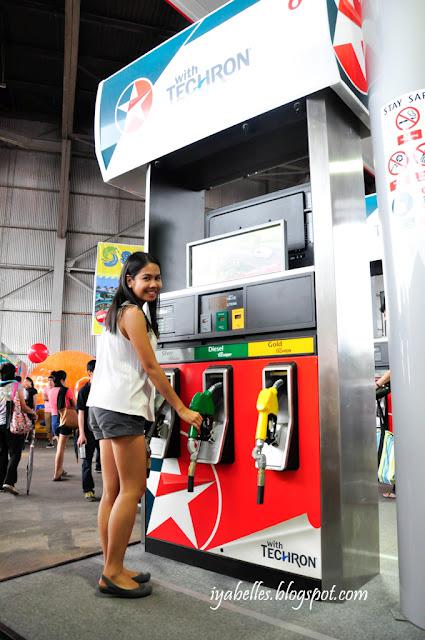 Gasoline girl?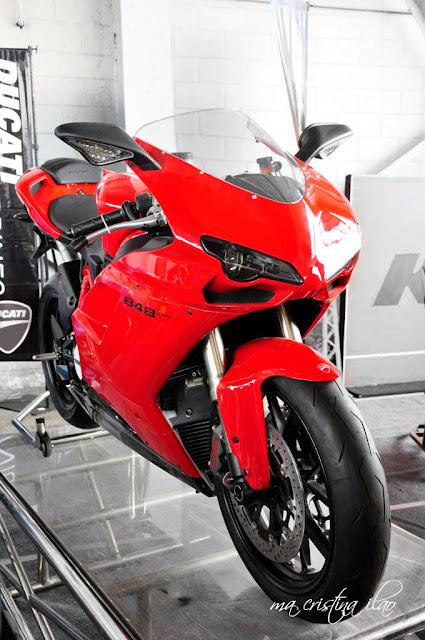 Ducati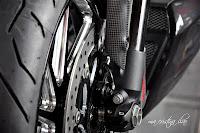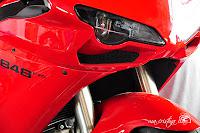 What better way to take memories of the event with you than to take home one of these cute mini hot air balloon replicas!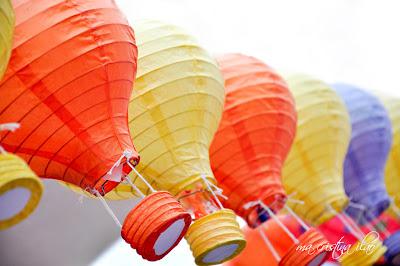 How about taking home your own hot air balloon?
What a tiring but fun day it was. We're coming back next year! :)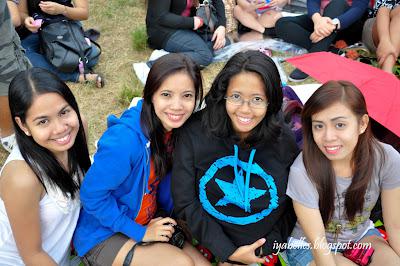 travel buddies
me, Ethel, Eloisa, Fem