If you're new here, you may want to subscribe to my RSS feed. Thanks for visiting!
I have now reached the half way mark of my third pregnancy. I am amazed at how quick this has gone. Maybe it might have something to do with the fact we did not tell people until I was 12 weeks to start with. Or it could have something to do with being super busy looking after two very active little girls now, so time seems to fly.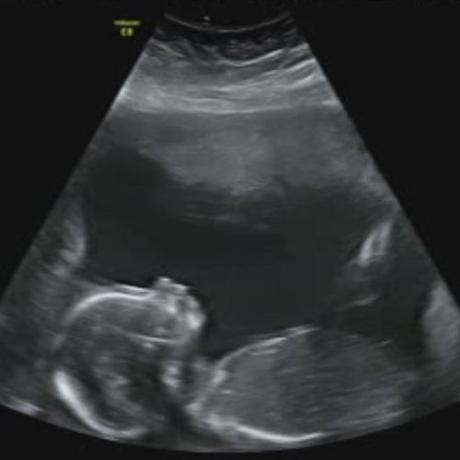 18 week scan. Profile of baby number 3. We don't know if it is a boy or a girl. We are going to have a surprise.
All looked good at the 18 week scan. All bits and pieces were where they should be and the baby looked well. So that was great news. I had the scan done just before I went to Problogger so that made me not stress about things.
I have noticed some differences with having just one baby.
I don't think I am that big at 20 weeks as I was with the twins.
When pregnant with the twins I had a lot of fluid that made me lose the strength in my hands. Yes I got carpel tunnel when pregnant. I could not do anything and it was very upsetting. This time being pregnant with a singleton I have had no such thing. Could be due to having less fluid as there is only one baby. Maybe this complication might visit me later in pregnancy (I hope not). I was lucky it went away after I had the girls.
Yesterday I got a lot of re-flux that did not start until the last month or so of the twin pregnancy. It could be that I ate too much and needed to have smaller meals, but I just loved my fruit and muesli that I could not help myself. Today I will try and have smaller servings throughout the day to see if this symptom goes away.
I have felt movement very early on but that could just be due to it being my second pregnancy.
I am still feeling nauseous and very tired but have not thrown up. With the twin pregnancy I threw up a lot and felt ill all the time. I still feel ill but maybe that is just the way I cope with the pregnancy symptoms.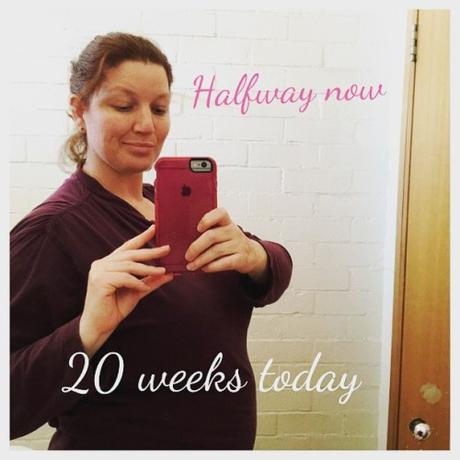 Today (20th of August 2015)  I'm 20 weeks with baby number 3. I'm at the half way mark if I go to term. If you had premmie twins before and then had a singleton, did you go full term? #pregnant #pregnancy #twins #singleton #20weekstoday #parenting
If you had twins before and then had a singleton, did the the singleton come early, was it on time, or late? Let me know!
After I came back from Problogger I fell in a heap. I thought I was tired due to being pregnant and of course information overload. However it was not, I went to the doctor and found out I have a chest infection. Brilliant I thought, sick and pregnant is not the best combination. I'm on antibiotics and trying to get more sleep.
I have my midwife appointment next week so if I need anything like the flu shot or the whooping cough vaccine I hope that can be done, or I get better before now and next week. Not sure when these things are given, but will ask next week. I'm sure it will all work out.
Register for Our Newsletter
Keep up to date with competitions, new sections, posts and all that is news about the blog.
First Name:
Email Address:
Leave Blank:Do Not Change:
Your email:


Share on Facebook