The year 2013 has come to a close,and it has left us with lifelong memories,some good while others bad.In this short article,we recapitulate how the previous year has been for India,and we also hope for a much better and improved 2014.
We start with sports,because that interests us the most.In cricket,our biggest achievement of the year was the Champions Trophy win in England.Most people didn't give Dhoni's men a chance at the start of the tournament,and very rightly so,given the fact that India were brutally beaten,both in the test and ODI series,in their previous tour to England.But,Dhoni's men defied all odds and emerged victorious,adding a yet another trophy to MS Dhoni's tally.India lost the last cricket series of 2013 going down to South Africa in the test series,further worsening their record away from home.A series win in the rainbow nation would have been a perfect ending to the year.Nevertheless,the tour to New Zealand begins shortly and we have a chance to begin well in 2014.Also,the T20 World Cup this year is a great oppurtunity for India to strengthen the team for the all important 2015 World Cup.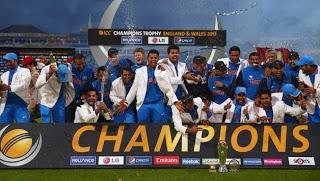 We did well in other sports too,such as tennis and formula1.In tennis,most of our players only improved their ATP ranks.Leander Paes won the US Open doubles title in September,bringing laurels to the country.In Formula1 too,the Force India team finished 6th in the team rankings.Hopefully,our race cars improve in speed and strength,and we finish in the top 5 this year.
When it comes to politics in the country,in 2013,there were serious scams emerging one after the other.This resulted in big losses for the Congress Party in various states.The rise of the AAP was the biggest political news in 2013.However,it remains to be seen how the AAP functions.They have promised to remove corruption from the society,and hopefully,they fulfill their promise this year.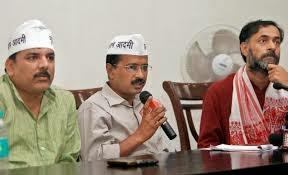 It wasn't the best of years for the Indian economy.Slowing growth and rising inflation marked 2013 which the country's economic managers would like to forget quickly in the hope that the new year will bring in new Government and some good news.
Some very good,inspirational films were composed in 2013 such as Kai Po Che and Jolly LLB which attracted viewers worldwide.Bhaag Milkha Bhaag was an another inspirational movie,and probably the best of them all.All these movies taught people that hard work and determination can help a person achieve his/her goals.We expect a lot more movies like these to hit the box office this year as well.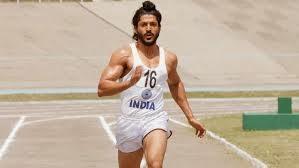 All in all,2013 was an eventful year.Nothing is completely black or white,it is in shades of gray.Thus,some events were beneficial while others were not.There were mistakes committed,but we need to learn from those mistakes so as to make this year better than the previous one.We,the common people of this nation,need to take up New Year resolutions that benefit our country and our people.
I wish all the readers a prosperous and a joyful New Year!!Lets hope for the best in the times to come...