Casinos are luxurious places, where there is no such thing as too glamorous fashion choices or too much sparkle. So jewelries, especially the ones making a statement, are a must. One can pick a single item to enhance her look, like a pearl necklace or an entire set of jewelries, with a necklace, earrings and a bracelet to complete a rather simple dress. Jewelries as the ultimate feminine accessories can be used to change a casual outfit into an casual-elegant one and to make a fashion statement.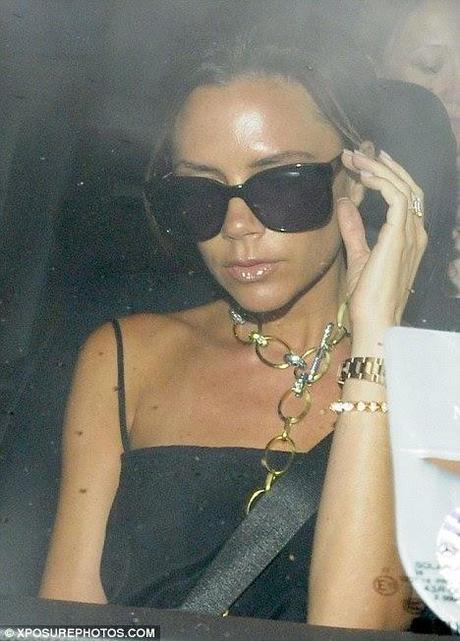 Channel Fall/Winter 2013-2014 - Karl Lagerfeld collection
 Chanel label presented a modern look, featuring oversized chains and staked bracelets. The chains dominated the collection, being found in hair straps, belts and necklaces. Get inspiration on how to accessorize an elegant, full tilt poker casino outfit with chains. Choose from the white and black silver bracelets staked on the same arm, which were featured in the collection along with a little black dress.  
Lanvin Fall/Winter 2013-2014 oversized chains
 Lanvin also found inspiration in oversized chains, translating them into cool necklaces. As the fashion house always enhances the outfits with word-jewelries, for this season the keywords are Cool, Love, Happy and Help, all of them being revealed by oversized necklaces. Apart from words, the collection featured nature-inspired items, like oversized bug-brooches.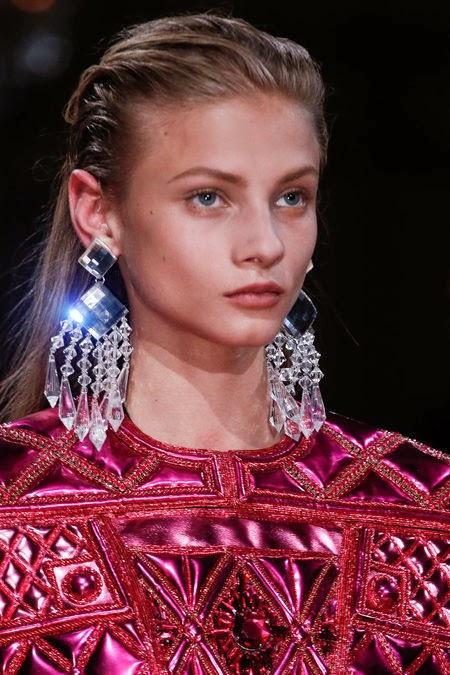 Balmain Fall/Winter 2013-2014 chandelier earrings
 Balmain fashion house gambled it all on transparent chandelier earrings, which reflect the bold colors of the outfits. These are a great pick for a night at the casino, as most establishments have a huge chandelier, which will make the earrings stand out even more. Balmain's chandelier earrings were made of plastic, so they can easily move as the women who wears them walks around a casino. 
Saint Laurent Fall/Winter 2013-2014 grunge bracelets 
 The designer team from Saint Laurent looked for inspiration to the grunge bracelets and the charm bracelets which were very popular in the 1990s. One particularly interesting bracelet mixes the classic elegance of pearls with the casual look of multiple hanging bracelet charms, the result being spectacular.
Dolce & Gabbana Fall/Winter 2013-2014 royal jewelries
For the new season D&G proposes to women all over the world to feel like royalty for a couple of hours by wearing Byzantine-inspired crowns and earrings. Golden pieces, decorated with colored diamonds, these jewelries remind the viewer of the magnitude once known by the Byzantine empire, while bringing a hint of fashion religious spirit.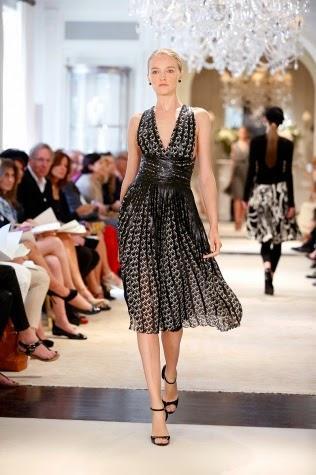 Ralph Lauren Fall/Winter 2013-2014 classic pieces 
The designers from
Ralph Lauren
fashion house looked for inspiration in two famous novels, diametrically opposed (Les Miserables and Anna Karenina), bringing the two cultures together with the help of the classical pendant earrings.
Celine Fall/Winter 2013-2014 minimal necklaces
The new collection presented by Celine brought together natural textures by combining minimalistgolden necklace and one single semi-precious stone with wool dresses and sweaters. For an enhanced look, one can combine two different minerals shapes, choosing to wear a rounded shaped necklace over a rectangular shaped one, suggesting the casino roulette and the game tables.
If you enjoy my blog, please consider following me on Bloglovin'
Have you checked out my Super Sparkler Advertiser Box Of Hugs?
Thank you for reading and If you enjoyed this post, please consider following me via Bloglovin