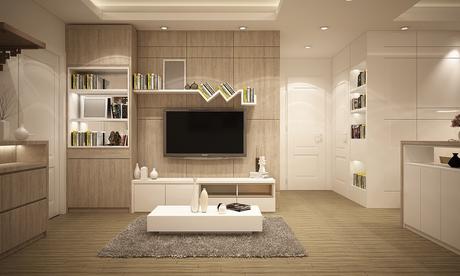 For anybody that's looking for a
new house
with their family, it may seem like an incredible struggle right now. But the fact is that so many people are purchasing houses where they are not able to maintain them financially. We've all got to be considerate of the long-term issues in this race for a property. So, when it comes to buying a home that actually meets your needs, financially and in terms of your lifestyle, what are the things that you really need to consider?
The Bigger Picture
Many people are purchasing houses way above the asking price right now, which means that they are going to lose out in the long term if they are planning on selling their home later. The fact is that purchasing a home means that you've got to think about a wide variety of components, not least when it comes to the long-term impacts. 
Your new home should be a place that you can profit from, which means you've got to think about some of the more modern implements to install, especially if you're looking at an older property. Things like insulation are always going to make a big difference, of course, but when you are looking at the environmental impacts, you may want to look at energy grants. 
For example, companies like All Seasons Energy are helping many people get a £5,000 grant upfront for a new boiler system, but there are also plenty of other ways that you can make your home more appealing so they can go the distance.
Looking Away From the Traditional Market
You might spend hours lusting after houses online, but the fact is that there may be less obvious ways for you to purchase. For example, have you considered going via an auction company or even purchasing a bare-bones home? Both of these can be incredibly beneficial to a family that is looking for their first home. 
Purchasing a home via an auction company means that you are going to get a bargain. But in doing this, you got to be aware that you will be in direct competition with other people who are also looking for the same type of thing. Auction properties are usually homes that have been defaulted on by the owners, and when you are looking at an auction property, it's always worth exploring the place first to see if it meets your needs, or at the very least, has the potential to become something great. Sometimes auction properties come up in areas that have high crime rates, which is why it's so important to look at the long-term benefits of the home rather than just snapping one up because it is cheap. 
Additionally, you may also want to look at bare-bones homes. If you find a property that is empty but is still owned by someone, you could find ways of getting additional financial support to build up this property so it becomes habitable. You need to look at your local authority and get in contact with the empty homes officer. They will have a list of the relevant properties in your local area that are vacant. You then need to get in contact with the owner and aim to buy it from them. The benefit of getting a property like this is that it is cheaper, but you have to do up the property before you can live in it. However, in this incredibly competitive housing market, this could be a very useful tool to have at your disposal.
Asking Yourself if You Really Need To Buy It Right Now
It may seem like a really silly question but the fact is that right now there is a massive surge in buyers and the financial issues that are going on right now mean that people are incredibly competitive. But you've got to focus on whether buying is the right decision in the long term. So many people are panic buying right now because they think they need to own a home, but the most important thing for you and your family is to concentrate on the big picture. You may think that it's far better for you to have your own home, but if you are renting right now and you have a solid financial plan in place to get yourself set up for the home of your dreams, you may be worth holding off for a couple of years. 
Purchasing a new home is a massive decision and, of course, as everything that's going on right now is pointing toward life being quite difficult for the next couple of years, you will have to give consideration to the long-term, not just if you need a home right now.