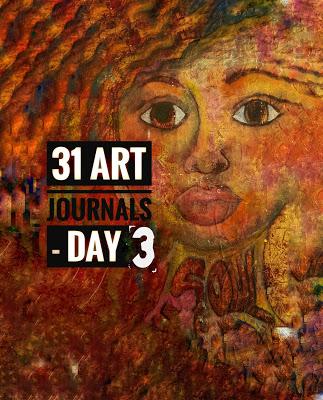 Welcome to Day 3 of 31 Art Journals, It is great to have you here and to walk with me through another art journal.This is a shop brought journal that  had the cover altered with layers of paint and finished off with a painting of a woman.  I enjoy doing faces so you will find a lot of them in the work that I do.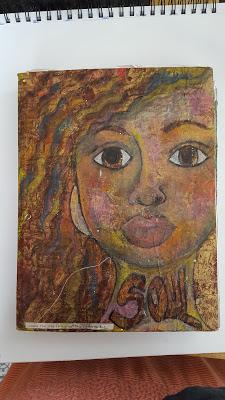 Soul - Art Journal
This particular Journal I used for a course called Soul Restoration with Melody Ross - it was a brilliant course and well worth you taking a look at.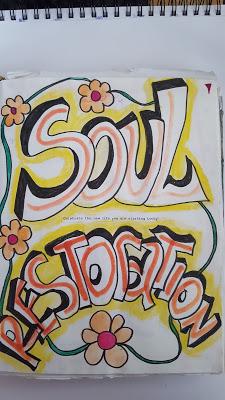 Soul Restoration Course
I used it to answer the questions on the course which were always challenging and got you to think and while I wrote I also created art.  There were so many things on the course, art exercises, video tips, and more, my journey was to show myself how art and creativity was firmly knitted into my being and uncover my truth.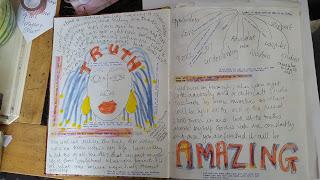 So here is another use for an art journal, and as I said you need to use it for the things that mean something to you.  If you are just starting out you may become slightly overwhelmed with a shed load of books, but I feel that each one that you create will eventually have a purpose.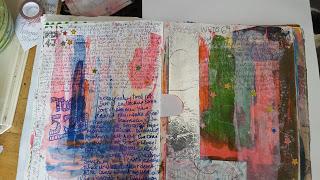 Let yourself be free in your journal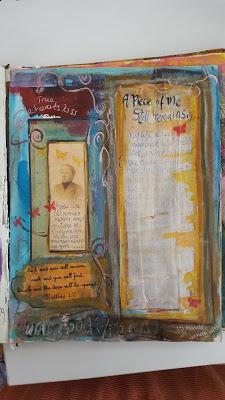 Experiment and tell your story
Towards the end of the journal I used it to experiment with color and collage material and used it to address things that were going on in my life at the time.  Use it for what you think suits, and don't stress about it.
Looking back through these journals and the work that I have done in them has been a blessing, and I am looking forward to next month when I share journal pages.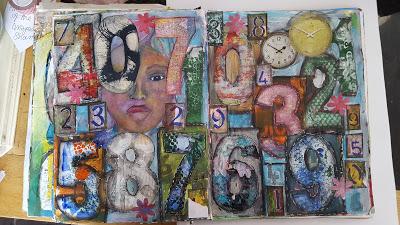 Check out the videos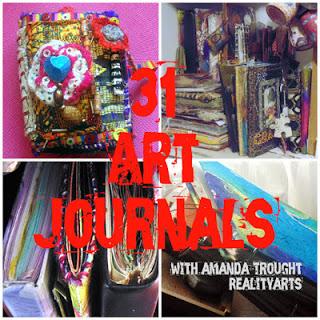 Last but not least, I would love to have you join me for the online class in November that I will be teaching on called Hacking the Colour Wheel - Art Journaling for Creative Rebels. I have one spot to give away on the course and you will have access to a range of wonderful lessons to inspire and motivate you. You will also be learning a book binding technique to create your own art journal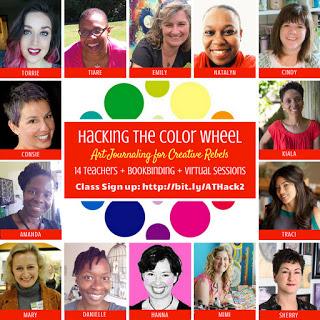 Stay blessed and be a blessing, share, subscribe to my YouTube channel and come back tomorrow.