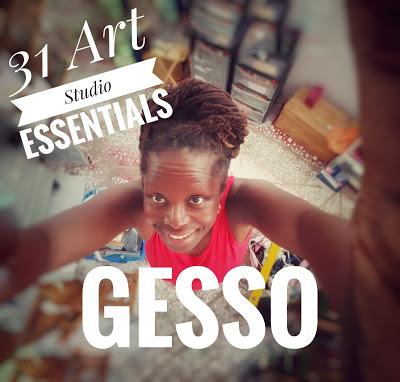 Firstly 
HAPPY NEW YEAR!
I hope that this year sees you extend from your comfort zone and really see the treasures that you hold within you.
This is the beginning of a 31 day adventure through my art supplies and tools to share with you some of my favorites and how I use them when I am short of time or feeling stuck.All about Gesso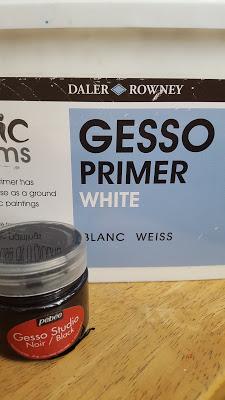 If you have seen some of my other videos you will see that Gesso has a special place in my heart.  It comes in clear, black and white and you can mix acrylic with it to give you another color.  It provides a tooth for the surface that you might be working on, especially the thinner kind that you get with some altered books.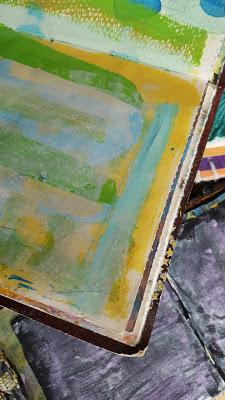 You might decide as an activity to sort out your supplies, and You can also spend time preparing pages as an activity, especially when you are short of time, adding color to the pages or using stencils to create texture.
Gesso can also be used on fabric, I especially like to create my own painted fabric, creating designs, and using a range of supplies to decorate.
I like the creaminess of the Gesso and I have a black one that is so thick and creamy it looks good enough to eat!! lol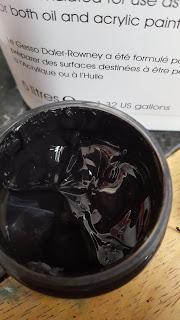 But you have to see it to get what I mean. Take a look at my video so see how creamy it is, and also check out the resources that I mentioned in the video.
Resources
Click on the supplies below to find out more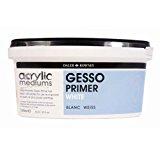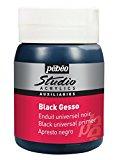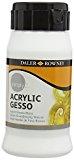 I find this acrylic gesso slightly runny even though they are made by the same company but it is worth a try depending on how you want to use it
I hope that this has given you some ideas to play with your gesso and see what different effects you will be able to get.  Come back tomorrow for another supply and see where it can take you!
Stay blessed and be a blessing