As a new mum, you'll soon be aware that there aren't enough hours in the day to get everything done and you'll find yourself savouring the odd moment of relaxation here and there. But these moments don't have to be so seldom, there have been some gadgets designed to save you time and energy: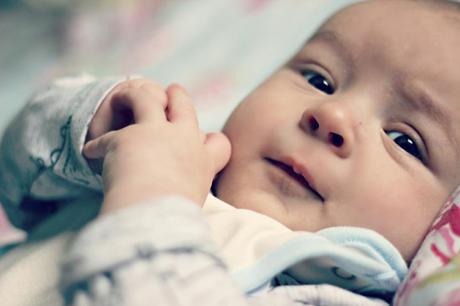 Tommee Tippee Perfect Prep
When your baby wakes you up for a feed at 2am, it used to mean spending your valuable sleeping time preparing bottles. What if we told you that Tommee Tippee's
Perfect Prep machine
can help you prepare your baby's formula in just two minutes?
Find these at many shops and online retailers such as John Lewis. The machine has a built-in filter to remove impurities from water, while the Perfect Prep's initial hot shot kills the bacteria that may be present in the formula. It works with any powdered milk formula, helping to prevent any bottle-making mishaps in the early hours.
Thermometer dummy
No parent likes seeing their baby poorly, and it can be made worse by trying to take their temperature as they wriggle out of your arms. A smart dummy could be the answer to your problems here.
These devices are the same shape and do the same job as a regular dummy – except they have a built-in thermometer. Some even have a built-in fever alarm which will sound if your baby's temperature gets too high.
Toy storage bag
Playtime is fun for parents and children, it allows your little ones to develop and interact with the world around them. On the other hand, cleaning up afterwards can be tedious. If you're tired of wasting time picking up after your little ones have played, it's time to invest in a toy storage bag.
They come in different sizes to suit your home and can be bought from sites such as Amazon. They work by holding all of your children's toys in one drawstring bag. When they want to play with them, simply loosen the drawstring and the bag transforms into a play mat, meaning your children can play without scattering their toys across the room. Voila — your tidy time is reduced!
Mamaroo Infant Seat
This device has been designed to help with those difficult times when you are struggling to get your little one to sleep. Parents try all sorts such as driving around the block with the car seat in or rocking your baby until your arms are sore. Make those late night drives a thing of the past and gets your baby to sleep quickly with the Mamaroo Infant Seat.
This device has been programmed with five different settings including; car ride, kangaroo, tree swing, rock-a-bye and ocean to rock your baby to sleep. Each motion mimics parental movement so they can get back to sleep easily. The seat is available to buy from Mothercare and other good retailers.
Mummy B xoxox
*Collaborative Post