For small repairs and general home upgrade, homeowners may opt to do such small jobs on their own. This saves them some money. Again, you are able to do it at the time you discover such minor repairs instead of waiting till you hire a professional to repair for you. This can help to prevent further damage that can be costly in the long run. You may find some of the common diy projects on House Tipster. Such tips are helpful to homeowners. Homeowners should learn more about these DIY tips and apply them in their homes.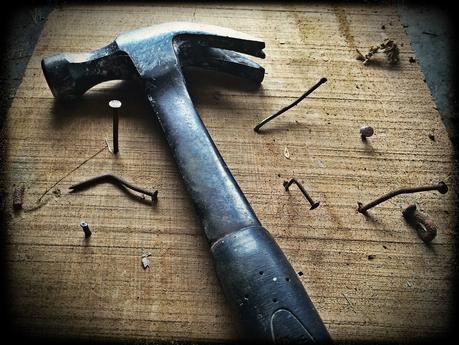 Here are 5 DIY tips that can come handy:

1. Roof repairs
For minor roof repairs such as shingle replacement, partial reroofing and flashing can easily be done without the need of hiring a professional. Here are a few tips that can help you repair your roof easily. Ensure that you wear shoes that offer a firm grip to avoid sliding. In case you find any loose shingles, have them removed immediately. Fill any joints on the roof with cement. You should also apply cement on any cracks on the roof to avoid water leakage during the rainy season.
2. Lower your home cooling costs
Air conditioners in your home use so much power and this increases your monthly bill. You can cut down on cooling costs by use of fans instead of conditioning. Secondly, you may avoid using ovens or cookers during the day as the weather is hot. You may restrict cooking to mornings and late evenings when it is a bit cooler. Opening windows during the day can also help in cooling your home hence the need to turn on the AC is minimized.
3. Make your home allergy-proof
Through the following five easy steps, your home will be allergy-proof. The first step is to remove clutter. Secondly, you need to clean the air especially the ventilation and ensure there are no leaks in the duct system. Spend some time cleaning the washroom. This is where allergens breed. The next step is to get rid of dust generators that include rugs. Another important thing to note is that rugs should be vacuumed on a daily basis. Finally, select low-allergy landscape plants and ensure the landscape is maintained in a good condition.
4. Vinyl stain removal
Vinyl flooring stains easily. You should learn how to easily remove such stains. You will need a white clothing and to wear gloves in order to protect your hands from the harsh chemicals that you will use to remove the stain. You may use bleach, rubbing alcohol or oxalic acid for stubborn stains.
5. Make your home safer
Start by making the kitchen safer. If you have small kids, all sharp objects including knives should be stored out of their reach. All appliances should be switched off after use and stored safely. All heating appliances should be closely monitored and kids should not have access to them. Carbon monoxide detectors should also be installed in the house. Other dangerous areas in the house include the staircase and bathrooms which should be maintained in a clean and dry condition as much as possible to avoid accidents.
It is a good idea to learn many more DIY house tips. They not only help you save some money but they also help to make your home safer. You can also do home upgrades at a budget and this helps to increase the value of your home.
K Elizabeth xoxox
*Collaborative Post