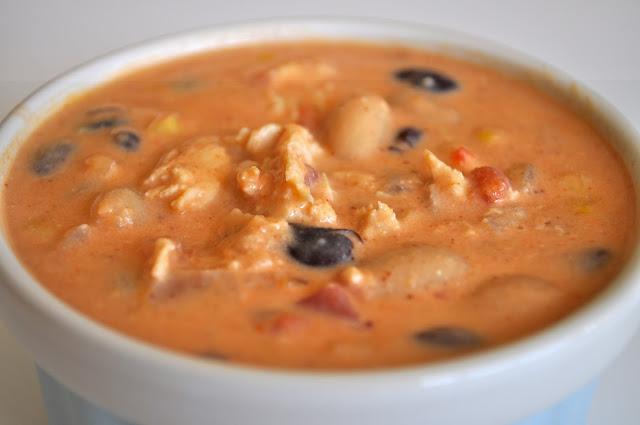 I've had a lot of friends ask me recently, "What do you cook when you have no time?"
Well my number one favorite thing to use when I don't want to do a lot of prep is my crockpot. It is so simple and requires nothing from me...other than opening a few cans and switching the power button on.
I wanted to share 5 easy recipes that require less than 10 minutes from you, a couple using the crockpot, and a few that don't. Ryan loves every single one of these and they give me no excuses for not cooking and eating at home.
#1: Chicken Satay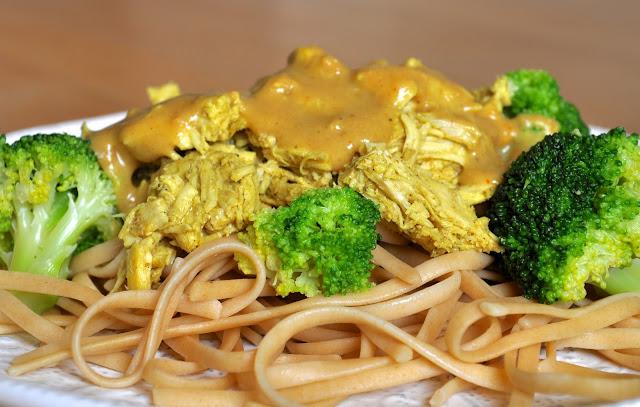 This is such a delicious and easy recipe. You use the crockpot and can serve it over noodles or rice. It takes about 5 minutes to add everything to the crockpot, and 4-6 hours later, dinner is done. Many of you have made this and it always gets rave reviews...especially from the husbands...
Recipe For Chicken Satay
#2: Pumpkin Alfredo Tortellini
This recipe is easy peasy. It's more decadent than just using alfredo, it has a good amount of fiber in it, and it is just soooooo good. It takes less than 10 minutes to make on your stovetop and is completely homemade. I also make this by just adding jarred alfredo sauce, pumpkin and the spices when I am lazy. That only takes about 5 minutes and way less ingredients.
Recipe For Pumpkin Alfredo Tortellini
#3: Creamy Chicken Taco Soup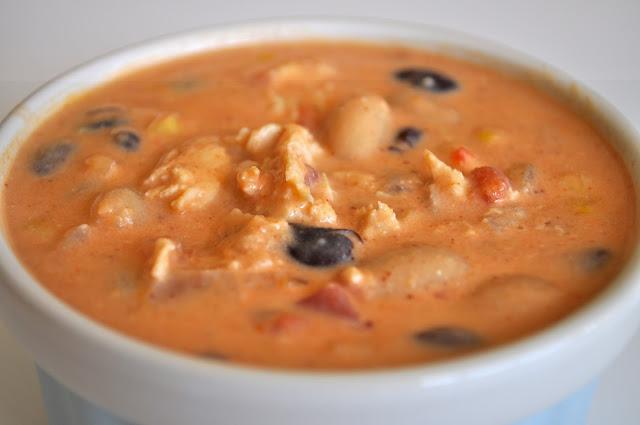 I made this recipe A TON in the winter. It is so delicious and again, takes about 5 minutes to throw in the crockpot. I like that it is thinner than chili, but is so creamy. It's also a great, healthier way to satisfy a Mexican craving. Everyone who is around when we make this loves it!!!
Recipe For Creamy Chicken Taco Soup
#4: Spicy Pierogies & "Kielbasa"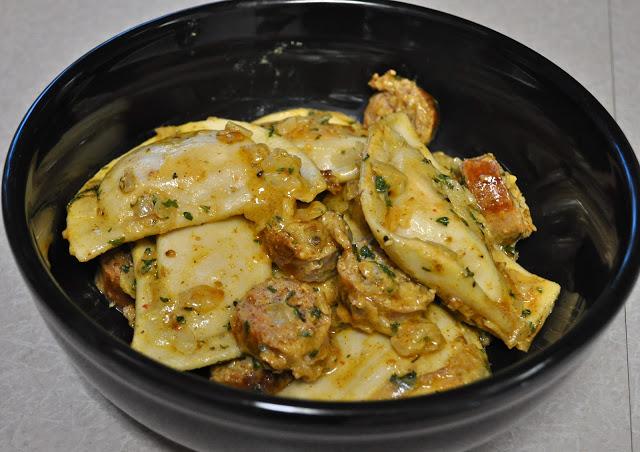 This is one of Ryan's favorite things to eat...and once I made it for my family when they came to visit, it is now something that both my sister and mom make frequently as well. It's relatively healthy and is one of the simplest things to make on the stovetop. If you have to cook your turkey sausage or kielbasa from scratch, it will take around 15 minutes to make this. If you have cooked sausage on hand, it will take less than 10. This is amazingly scrumptious and I am sure you will love it as much as my entire family does. This recipe is also not spicy if you use plain cheddar and potato pierogies.
Recipe For Spicy Pierogies & Kielbasa
#5: Coconut Curried Chicken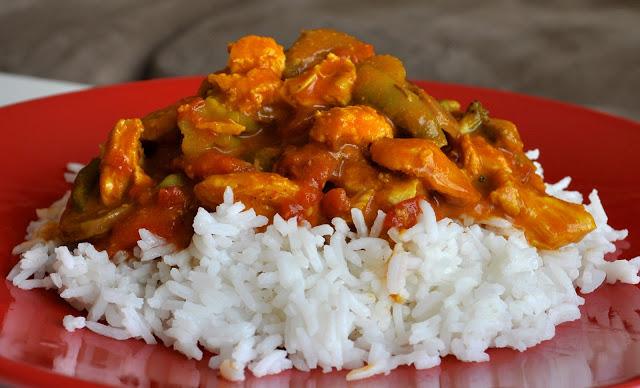 A tried and true crockpot recipe for delicious curried chicken. It is easy, has few ingredients and will also only take you 5 minutes to throw in a crockpot. Serve it over rice and it's done. It is really tasty and I love the coconut milk used in the recipe.
Recipe For Coconut Curried Chicken
What are some of your easy go to recipes?!
Check out one of the sweetest ladies I know, Mallory: