Ah, Lovelies! It's a wild and woolly night in old Hobart Town after a freezing day. There's snow halfway down Mount Wellington - winter has well and truly arrived here. I'm tucked away in *my room of my own*, catching up on the reading for my two e-courses. I'm finding them both
utterly enthralling and stimulating.
Right now, I'm doing my homework for Blogging Your Way 2.0. This week
Holly
 has challenged us to try out a couple of different post ideas. I thought I'd write a 'list post' as I never do. Let's give it a whirl!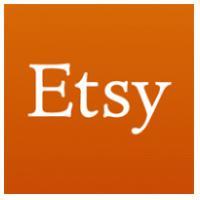 I
adore
Etsy
. It is a veritable treasure trove of gorgeous and 
eclectic finds, all waiting to be discovered. For those unfamiliar with it, Etsy is an international online marketplace for
 '
crafters, artists and collectors to sell their handmade creations, vintage goods and crafting supplies'
, according to

its FAQ page

. 
I have bought a wide variety of items there, from washi tape to screen-printed teatowels and Japanese embroidery books to customised wall prints. All have been reasonably priced (especially recently when the ($AUD has been at parity or better with the $USD), fabulously packaged and beautifully made.  Here are 5 of my favorite Etsy shops. Click on the links to go directly to the items on Etsy.
1.      The Wheatfield
Katie Daisy is a supremely talented illustrator from Oregon in the US. Her Etsy profile says "I'm inspired by vegetables, herbs, animals, weather, astronomy, trees, and so much more. When I'm not making art, you can find me canoeing down a river, hiking through the woods, or camping on top of a mountain".
I love her pretty, whimsical and inspiring prints. I have this one hanging in
*my room of my own*. I
adore
it.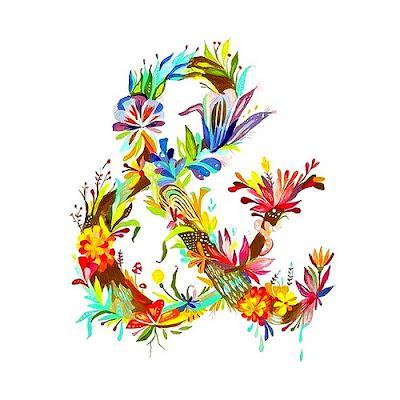 I really relate to this one.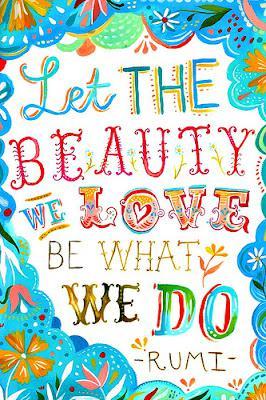 And this one makes me smile (although I'd ask her to spell it 'favourite' ☺).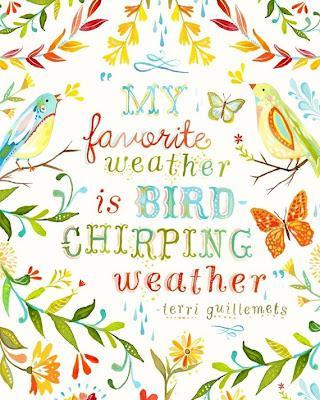 Castle on the Hill
Jess Purser in Woking, UK is the delightful talent behind these gorgeous prints. She's a self-taught artist who is "inspired by stories – peoples' stories and thoughts, what made them, where they came from".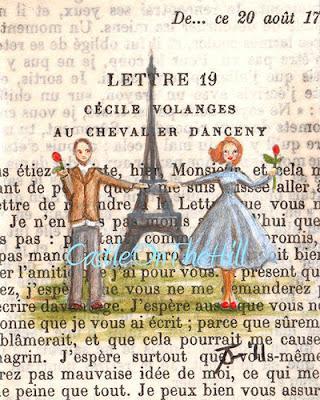 This print beams down at me from my bookshelf. It never fails to raise a smile.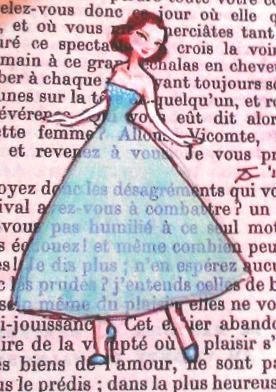 Paris, 1956 - Dita Dances, Club St Germain, St Germain
Neither does this one - it's one of my favorite treasures.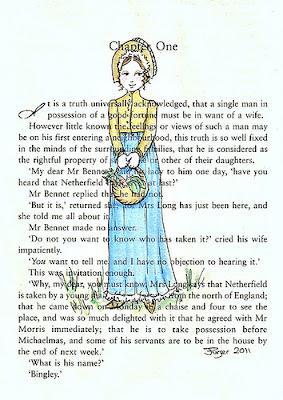 And how about this one for all the Jane Austen fans?


3.      Kerri Shipp

Talented Kerri is a fellow Planetarian (round of applause, everyone!).

She describes 

herself

 as "an artist and designer who loves to create unique artwork for every home. I work in 

watercolour

 and acrylic and recently had my prints featured in none other than Martha Stewart Living magazine - a dream come true!".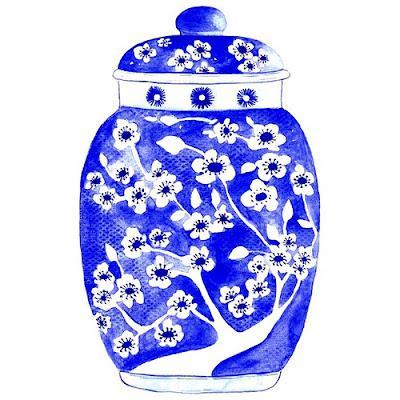 This little beauty graces our home.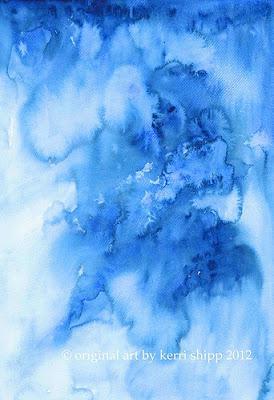 I have designs on this ethereal print. *Sigh*.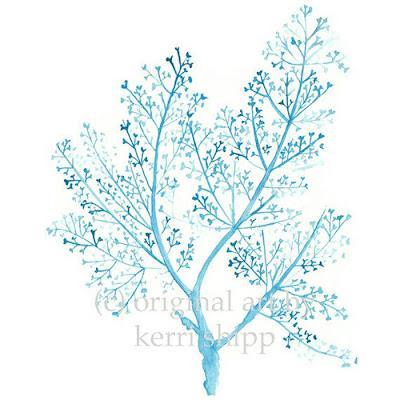 And this beauty is also on my wishlist.


4.      Little Happy Things
This Japanese graphic 

designer lives in New York in the US. She stocks "a 

collection of Japanese washi masking tapes, cute stationery, arts and crafts, all kinds of my new finds of little things that make me happy from my hometown".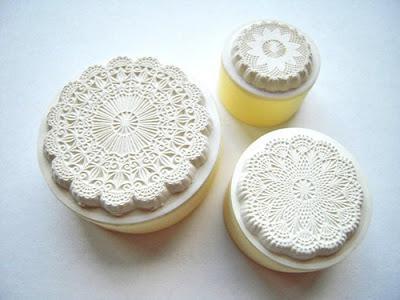 Doily lace pattern foam stamp set
These divine doily stamps make my heart sing. I relish using them. They are so intricate and delicate and a cinch to both use and clean.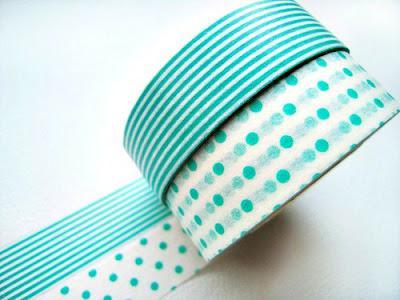 Washi masking tapes turquoise polka dots and stripes 
These beauties belong in my treasured washi tape stash.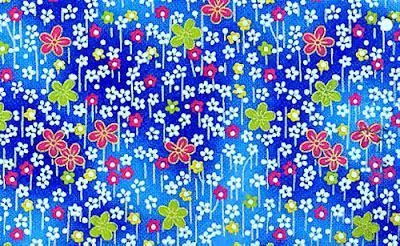 Hand-screened Chiyogami/Yuzen paper

Some of this

 paper

 is also on my wishlist. Isn't it pretty? I'd like to make some kusudama with it.




5.      

Julia Dineen
Julia is a well-respected, and 

award-winning graphic, designer from my hometown of Hobart, Australia. She has a delightful sense of humor and fabulous eye for color and design.

 Here's the one she customised for me which includes some of our favorite Hobart haunts (I've obscured our address which is the pixies' highlight of the list!).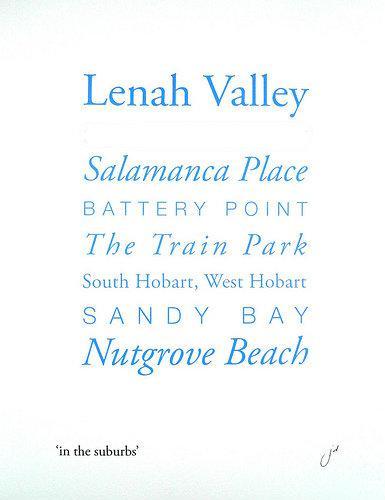 Here are some of her other prints for sale.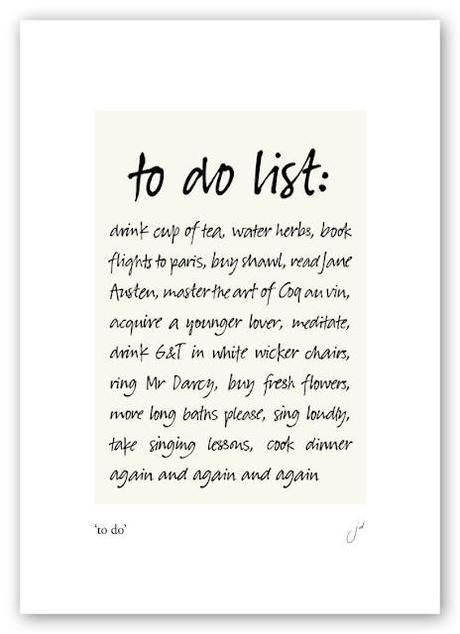 To do list
I find this one both cheery and whimsical.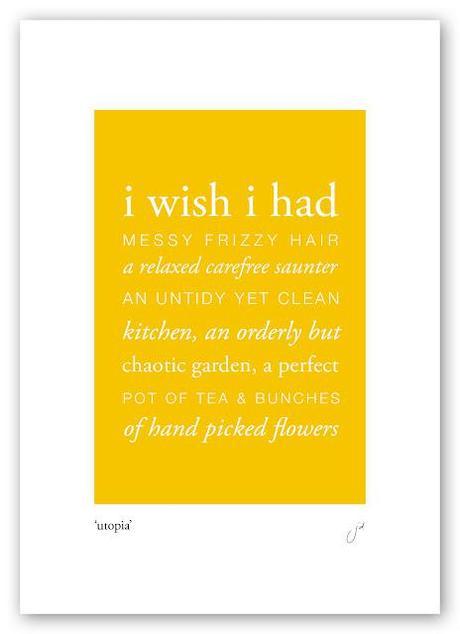 So, what do you think, my friends? Do any of these beauties catch your eyes? Do you use Etsy? Maybe you have some favorite Etsy shops you'd like to share. Please leap in and tell us - let's have some fun!

PS For my fellow BYW2.0 classmates, you can find more of the class's homework posts on the
BYW2.0 Facebook page.