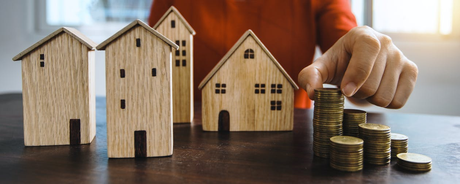 Photo by Khwanchai Phanthong from Pexels
Having a home can be expensive, especially in the long term. Even minor repairs and maintenance can add up over time. Luckily, there are plenty of ways to reduce your monthly housing costs without sacrificing quality of life or safety. In addition to standard urenovations, adding a home addition is one way to make your house more affordable. Here are five home additions that you might want to implement to save money in your home:
A Brand New Roof
A new roof is an obvious choice when it comes to long-term cost savings. Replacing an aging roof before it leaks and requires replacement can save you thousands in repairs over time. While a new roof can be costly, it will pay for itself in the long term. Roofs last from 20 to 30 years, depending on the type. Therefore, getting a roofing contractor who offers a long-term guarantee is essential. This will ensure that you don't have to pay for repairs in the future.
Foundation Repair
Foundation issues are often caused by poor construction, bad weather, or water infiltration. Repairing your foundation early can save you thousands in repair costs over time and increase your home's value. In addition, an early repair can be much cheaper than a later replacement, so doing it makes sense. This is a part of the home that you might even be able to fix by yourself to save more money that would otherwise go out to the professionals - but make sure you have an idea of what you're doing.
Install Window Shutters
Shutting out natural light through windows can save on heating and cooling bills, as you can control how much light enters the house. You can even install window shutters temporarily to test whether they work for you. If they do, you can have them installed permanently as a home addition that saves on utility bills.
Contemporary window shutters
are a great option, but there are also various types of window shutters you can choose that fit your home's aesthetic the best.
Add a Morning Room or Sunroom for Natural Lighting
If your home lacks natural light, adding a morning room or sunroom will bring light into a dark or dingy area. This can save energy bills and create a beautiful space.
Install a smart thermostat and home automation system
Home automation systems are an excellent investment. You can control all your smart devices from a single app. Typically, you can manage your lights, fans, and appliances, but newer systems also give you control over security cameras and your thermostat. Controlling your thermostat remotely and adjusting the temperature based on your daily needs can help you reduce your energy use. You can also program your lights to turn on and off automatically when you're not home, which is particularly helpful if you have kids or pets.
Conclusion
When you're planning your home additions, it's essential to think about the long-term savings. You want to put in long-lasting quality items that will last a long time. This way, you'll save money in the long term by installing less expensive products and not having to repair or replace them. These five ideas will save you money and positively impact your day-to-day life.
K Elizabeth xoxox
*Collaborative Post