Hosting guests in your home can be as relaxed for you as it is for them and to show you how I was recently commissioned by The Mobility Furniture Company to share five impressive hacks for your guest room that'll not only impress them, but will make hosting for you, an absolute breeze and mean that there's a lot more time for fun and relaxing together! Below are my top 5 Impressive Guest Room Hacks... let me know in the comment section below what you would add to this list!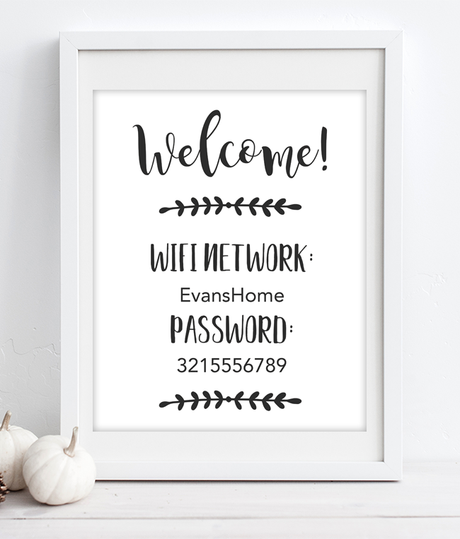 1]  WiFi Password Print & Frame 

No need to spend ages looking for your WiFi password to share with your guests, in fact they won't even need to ask you for it if you take inspiration from this fantastic WiFi password print and frame idea and have it on display in your guest room. Y

ou can actually get the template for this one above as a TOTALLY FREE printable from 

chicfetti.com/

!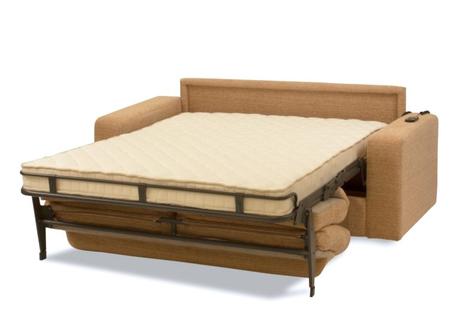 2] Electric Sofa Bed
A sofa bed in your guest room is always a fantastic idea - a sofa area to sit on which takes up less space AND a bed when you need it! BUT have you considered an electric folding sofa bed? 
Yep you heard me right - this smart electric folding sofa bed from 
The Mobility Furniture Company means that you can pr
ess a button on a remote control and the sofa transforms into a bed within a few seconds! When you're ready for it to become a sofa again, just press the other button - it couldn't be easier! It features a high quality pocket sprung mattress and there's absolutely no need to remove the seat or the 
cushions! It's the ultimate hack to impress your guests and make life easier for you as the host!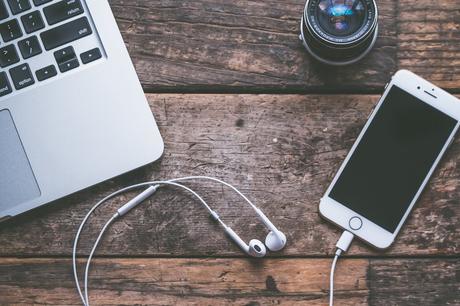 3] Phone charger
One thing that can easily be forgotten when packing is a phone charger! If you have a spare charger laying about then consider adding it to your guest room, your guest will thank you for it and even if they've brought their own it means they wont need to get it out, plug it in and risk leaving it behind when they go!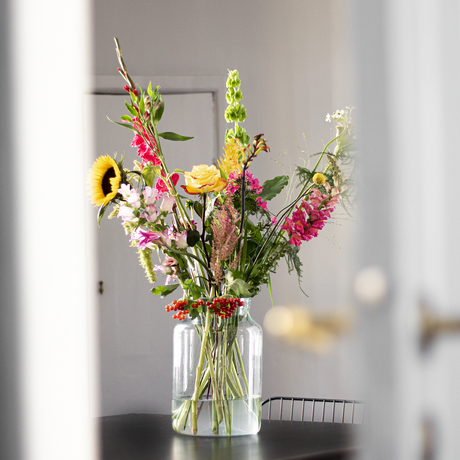 4] Add fresh flowers to the room before your guest arrives
Adding fresh flowers to your guest room before your guest arrives will speak volume to your guest. They'll really appreciate the extra touch AND the flowers will help to brighten and add color to the room decor!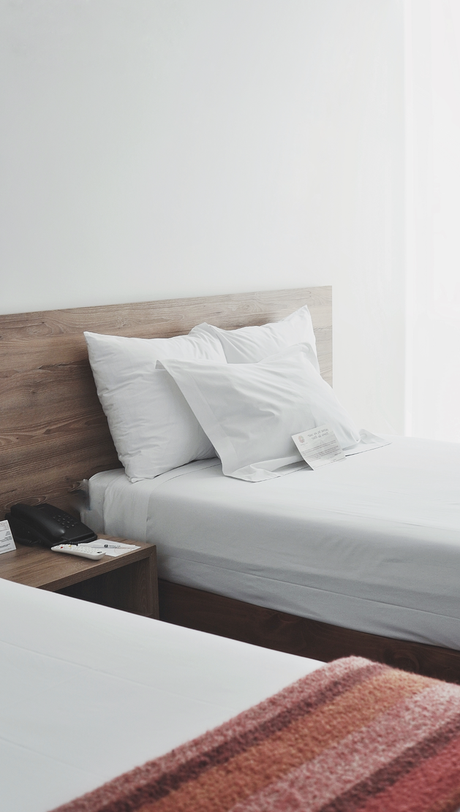 5] Change the bedding and provide extra blankets and pillows

Fresh bedding is an absolute most for your guest! But it's always a great idea to add extra blankets and pillows to the room should your guest need them. You may sleep with one pillow but your guest may prefer two. And your idea of an ideal temperature may be quite different to your guests, so adding additional blankets and pillows can make for a really nice and thoughtful touch! 




I hope you've enjoyed reading through my ideas and hacks for an impressive guest room. What do you do to add a special little touch when having guest over to stay? 

Thank you for reading.   Alex xo
*This post was written in collaboration with The Mobility Furniture Company but all thoughts shared are entirely my own.