It's always this time of year when I get my DIY mojo, Spring cleaning always seems to go that one step further and I seem to end up doing complete refreshes around our home - The bathroom was my last refresh and looks incredible! One room that is looking a little tired is my son's room. There are a fair few scuffs on the wall from play and it could do with a more grown-up feel.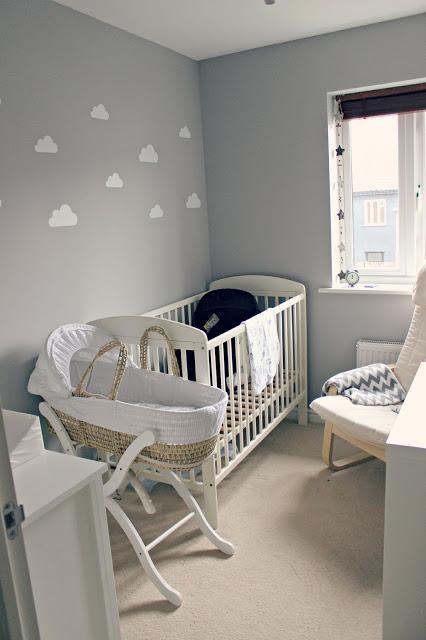 So here are a few things I plan to do and you can easily do in your own home too that will give your child's room a completely new feel.
Paint
One of the easiest and quickest ways to make a home feel bigger and brighter is with a lick of paint. If you follow some simple design rules you can really transform an existing living space. For a room to appear larger you should opt for colours on the cool end of the color wheel and paint all surfaces the same color. We recently did this in our living room, we only changed the wall color and our sofa's but the results were incredible. On a girls night in some even thought I had new furniture it made that much of a difference. In my son's room I'm very happy with the colour, but as I have said, there are a fair few scuff marks. An easy and cheap way of freshening up the paint is to simply buy a tester pot of the paint (always make a note of all the paints you have used around the home) and paint over any areas that need doing. I always do this once a year to really keep things fresh.

Curtains/Blinds
My son's blinds are something that drives me up the wall, they're dark, unappealing and really do not fit with the style of our home. I would love to switch them up for some
grey curtains
that will really compliment the room and give it a more comfy feel.
Rug
Changing flooring can be a big expense and if you're not ready for new flooring or have no need to, placing a rug can really impact the room. If you're planning on a new color scheme, it's a great tool for pulling everything together without having to change the entire floor.
Reflect Interests
Children tend to switch up their interests so often that their room can feel outgrown quite quickly. Instead of going all out on a themed room that they then might not like in a years time, stick to a few accessories that reflect their interests rather than the entire room. Whether it's artwork/posters or soft furnishing try to keep them minimal if you don't want to have to re-decorate after a year or two.
Their involvement
Get them involved in the process, ask them to donate unwanted toys, books and clothes - this alone will help declutter their rooms giving it a new and clutter-free feel. It gives them responsibility and they have a say in how they'd like their space to be.
Are you planning on any refreshes this spring?
K Elizabeth xoxox