I sit here, confused. Numb even. Where do I begin? How did it start? Where has time gone?
Honestly, how did it end so soon?
1)  Because you'll miss teaching someone about your culture.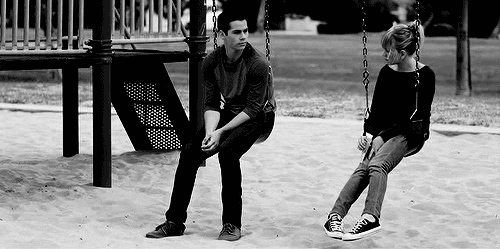 Source: insertyourpleaofattention.tumblr.com
Whether one admits it or not, it's always fun to listen to a foreigner try to speak your language or dialect. When he/she tries to use 'lah' or 'leh' to satisfy you. It's just so cute and hard not to love. Or when he/she gawks at you for calling the local hawker stall owner aunt or uncle. It's all about love and respect, my friend. 
2) Because you'll miss learning about the little things in your homeland that took a foreigner to show you.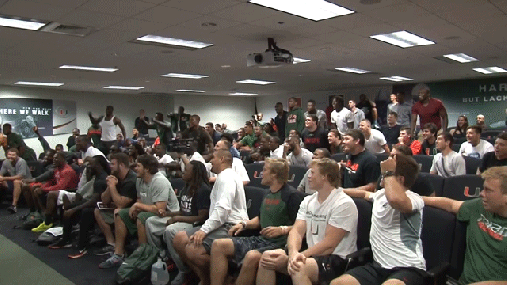 Souce:
ftw.usatoday.com
It took a foreigner to convince me to watch local football matches because he appreciated my local teams more than I did. Initially, I thought it was pretty pathetic, but, I understood what he meant after the first match. Why am I staying up at ghastly hours to catch El Clasico when I could spend a fine evening in the comfort of a local stadium watching as good a match? Go Geylang Eagles!
3) Because you'll miss learning about another culture.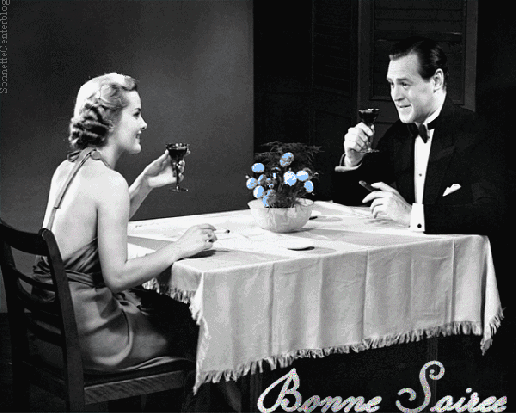 Source:
sonnette.centerblog.net
I learnt a fair bit about his culture and I'm truly grateful. Having grown up in Malaysia, with Dutch influence in specific states, it was great to learn more about the pronunciation of certain terms and words used by the Dutch in Malaya back in time during their reign.
4) Because you'll miss trying to convince him/her to try a local dish that seems oh so repulsive.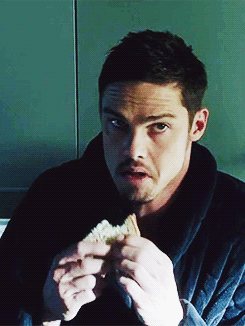 Source: www.bloonstuff.com
Barley Ice, Sugar Cane, Crabs, Roti Canai, Bandung, Butter Chicken or Kuih Lapis, anyone? I mean, c'mon, who doesn't love durian? Well, maybe a lot of people. I haven't had success with him, but, I've convinced my brother-in-law to try it!
5) Because you'll miss watching him/her indulge in your favorite local delicacies.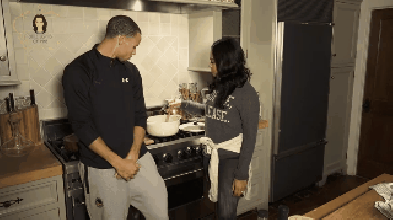 Source:
brunomarsinikizi.tumblr.com
I'm going to miss watching him gobble down a ton of curry puffs and stacks of pratha. I'm going to miss the little jealousy fights over Bandung too.
6) Your relationship has an expiry date.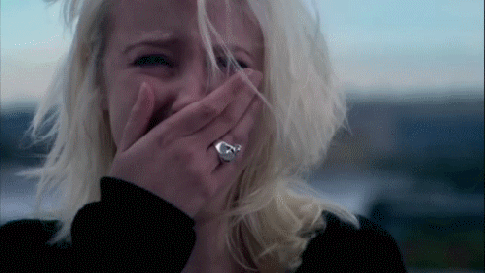 Source:
wifflegif.com
That is the brutal truth. You know what you're getting yourself into, but, you're never truly prepared to part ways. You may have the best time of your life, best feeling in the world, but, you know deep down that it's going to come to an end. You keep telling yourself it's going to be okay, but, you know it's not. You remain deluded, keep putting off the subject. You tell yourself you can handle it and you are not going to invest too much emotionally. But before you know it, you're in too deep. You embrace it and the clock keeps ticking. Time waits for no one; especially happiness. 
Goodbye is inevitable. 
So, I sit here, and bid you, adieu.