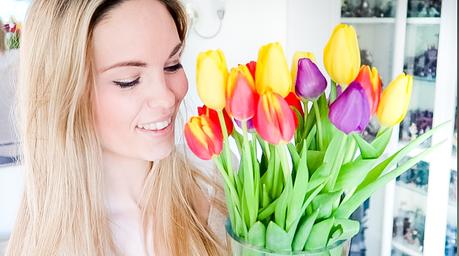 I don't know about you but I've been longing for Spring so much recently. I'm done with the gray skies and the cold weather. Winter is definitely my least favorite season of the year. But whilst I might not be able to change the weather outside, I am able to bring a touch of Spring to my home and today I thought I'd share with you six ways I'm doing just that and how you can too!


1. Buy fresh flowers for your home 

Whenever I think of Spring I think of flowers and so there really is no better way to add a bit of Spring-feeling to your home then by adding fresh flowers. At the moment I am personally loving rainbow tulips - to me they just scream Spring!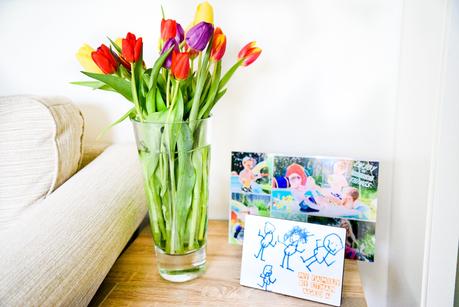 2.  Change your bed and sofa cushion covers

Things like cushion covers for the sofa and bed covers in your bedroom can be changed so easily and usually inexpensively. Changing them over to something brighter, fresh and new can instantly make your home feel refreshed and ready for spring! I designed the 'Hello' pillow you can see here myself over on Snapfish.co.uk. Via Snapfish you can personalise cushions however you like matching the design to your home, you can even have your own photos printed on them!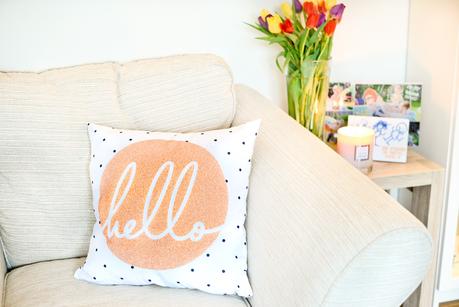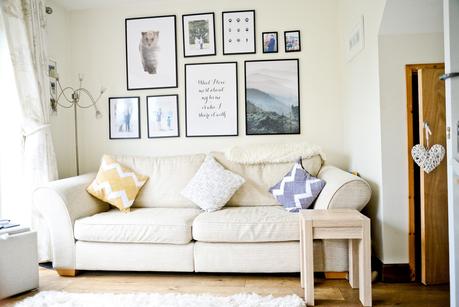 3. Update your frames

If you've got a few frames/wallart around your home that could do with updating, now is the perfect time! To add a touch of Spring, choose warm, colourful, summery, outdoor sorts of pictures.  Moments that remind you of the sun and the outdoors work best. It's time to put away the Christmas photos! I recently put together a collage of some of my favorite sunny photos over on Snapfish, I added one of their embellishments and then I had it printed out on one of their acrylic frames and I think it looks fantastic! I also ordered a 7x5" wood photo panel of a drawing that my four year old Son had done of our fa

mily. I simply scanned it on to the computer, uploaded it to Snapfish (it's so easy to import, you can even do it simply via Facebook or Instagram), I then added on a bit of text and it was ready to order. I love it so much, it's so unique and it will make an amazing keepsake!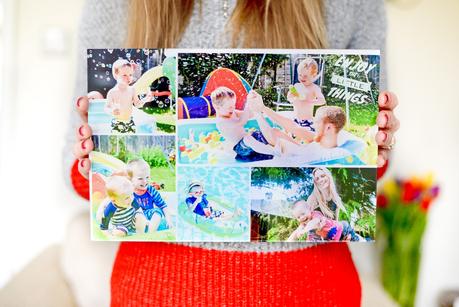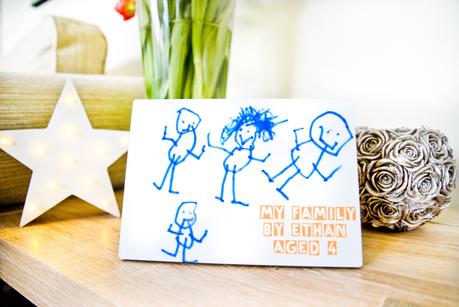 4. Add some candles

Candles aren't just for Christmas, they can be used all year round they just need changing up as the seasons change. For a Spring feel choose scents with a clean, cotton or floral fragrance tfor an instant way to fill your home with a Spring scent.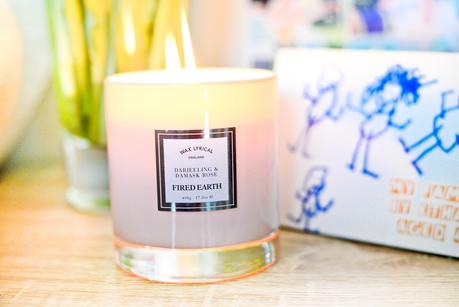 5. Add colour 

You don't need to go overboard, but a little bit of color amongst neutrals will help your home to feel ready for Spring. Adding fresh flowers like rainbow tulips as I mentioned earlier work best, but you can add a pop of color with anything such as the cushion covers, throws, candles, ornaments and trinkets and frames.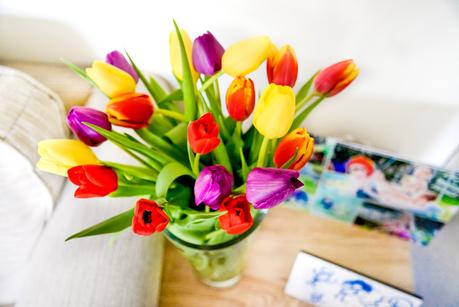 6. Minimise and declutter

Have a good old Spring Clean and minimise the things around your home. Decluttering cupboards and work surfaces and wardrobes always feels like a big task and is always one that gets put off, but once it's done you'll be so pleased you did it and you'll find that your home feels so much more ready for Spring for it too!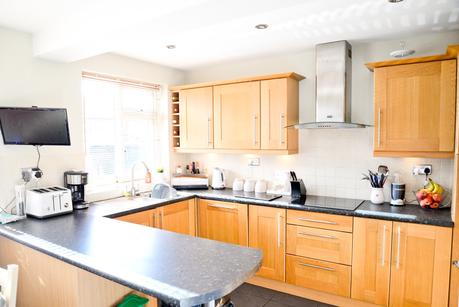 Snapfish 50% OFF discount code!
The lovely people over at Snapfish have kindly provided my readers with an INCREDIBLE 50% off discount code for any purchases you may wish to make via their site from now through to May 31st! Just use the discount code ALEXHOME50 to get your discount. If you're looking to add something unique and personal to your home, I can't recommened them enough, they are budget-friendly and the website is so simple to use! 

I hope you've enjoyed reading!   Alex xo Please don't forget to leave me a comment below and share this if you've enjoyed it. ♡**I'm working with Snapfish on this post but all words are my own.


Save

Save