Phew, back in the world of regular internet/wifi!
THE BACKSTORY:  A month of living like gypsies (again!) Our lease ended & the Barons moved into & onto our next big project….shifting a 1920s house to another CHCH suburb.  Should make for an interesting couple of months.  If all goes well, we could be shifted, renovated & settled into our new locale by Xmas.
(fingers crossed the stars all align & nobody annoys off the Building Gods).
During this blogging "siesta" I did manage to accomplish some neat things:
Found the best place in Christchurch to get salmon. (coming from a girl who knows the difference from Spring, Sockeye,Coho and Chum…don't you be feeding us any of those  "salmon they feed the dogs!")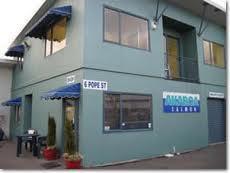 Homemade fish'n chips on Fridays
Managed to run 15minutes steady on the treadmill.  For a non-runner this is a big accomplishment.  Hubby & toddler swim, while I get 1hr guaranteed workout in the gym.  Love Pioneer Rec Centre!
Became a Headstone Hunter…thanks to Reb from The Life Nostalgic .  I won a subscription to Ancestry.com & it sparked my inner Geneologist…the more I uncover, the more questions I have…Just where did Matilda Baron end up? And why can't I find anything about George & Helen after they arrived in Wellington in 1841???  Hmmmm……..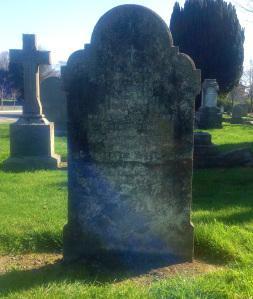 The George Barons 1897 and 1903…my very own family mystery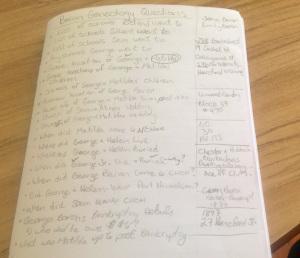 So many questions!
Got a better handle on the household finances.  Annual review of Mortgage, Kiwisaver, Savings plan & budget.  Found a better supermarket. Shaved $20 off weekly spend & started collecting airpoints  Nice!  One of my new favorite blogs is Mr. Money Mustache. Not your stock standard personal finance blog
Set some travel goals (gonna need those airpoints!)  Its been awhile since the last trip…have only just discovered Kayak, Skyscanner & Nomadic Matt…Man I coulda used you in 2005!
Family Connection: Hubby's grandfather was the last lighthouse keeper on Low Isles
Japan in Winter: on the bucket list.
Photo courtesy of ezilon.com
Started following local body politics….particularly South Wairarapa.  Love that right to vote! Go Katie Beattie!
Joined a fantastic new Playcentre with the Toddler…love these parents & kids.  Bigger isn't always better, its just bigger.

WHAT'S AHEAD:
More Thrifting/Op Shop posts like this
Maybe a Wardrobe Wednesday post or two
possible updates on the house shift …still in negotiations with hubby on this
I've made some great mates from blogging & am keen to continue and learn along the way.  Cheers everyone for all the previous comments. I'm aiming to post once a week and would love it if you followed along!