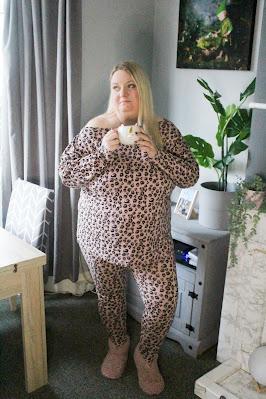 With the chaos of December now behind us, January feels like a great time to establish some new self-care routines and start the year off with the best intentions.
With that in mind, I want to share some of the ways that I plan to move gently into the new year - focusing on self-kindness, self-care and making some simple changes that will hopefully improve my over all wellbeing.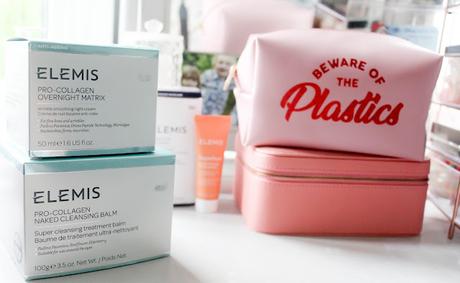 1) Creating A Good Skincare Routine
I have to admit that skincare is something I have seriously neglected for...well...my entire life to be honest! I've been very fortunate to never suffer with problem skin, and so my attitude was always one of "Leave well enough alone!"...but I turned 40 last year, and I have already noticed a difference in my skin. It feels drier and duller, and so I think that now is a good time to invest in a good skincare routine.
The problem I have with skincare is I find it difficult to commit to a routine that is going to be time-intensive - I need something quick and simple, something that will take no more than a couple of minutes in the morning and evening. I also find the sheer number of beauty and skincare products available to be a little overwhelming at times!
I have noticed that one of the most frequent recommendations I receive is for Elemis skincare products, so I decided to introduce some of their best-selling products to my routine to see if they were really all they're cracked up to be.
I started by introducing the Elemis Super Food Glow moisturizer in the morning before I apply my make up - I noticed immediately that this gives me a lovely dewy glow and my make up seems to go on much much smoothly after using it, too.
I also introduced the Pro-Collagen Naked Cleansing Balm - I wanted a cleansing product as honestly? I never usually bother actually taking my make up off. Yes I know that's really bad, No I don't know how I've got away with it for this long but there we go! 
The cleansing balm is such a luxurious product to use - it feels amazing as it glides onto the skin, and my skin feels so light and fresh after wards. The balm can either be taken off immediately or left on for 10 minutes for a deeper cleanse - then you remove the balm with a warm damp cloth, which is provided in the package.
Finally, I also wanted to add in a night cream as I have read some amazing reviews of the Elemis Pro-Collagen Overnight Matrix - now I have to admit, the price is a little eye watering. How can a night cream possibly be worth that sort of price tag?!  But I read review after review from people who insisted that they had the very same thoughts but had changed their minds after trying it. So...I had to give it a go didn't I?! It's a public service really!
2) Introducing A Mindful Moment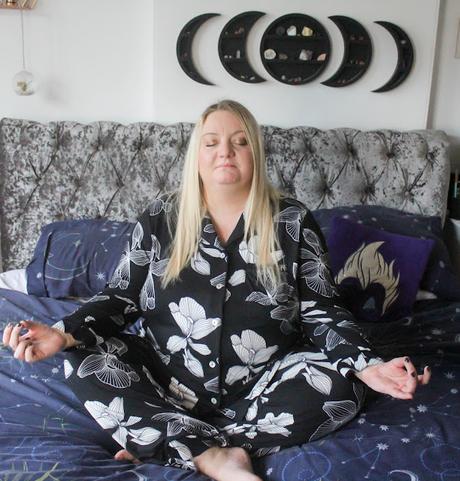 Floral Pyjamas from Very
Mindfulness is something I have always been interested in, but despite having read a few books on the subject...and having a friend who is an accredited mindfulness teacher!...I have simply never been able to introduce it as a regular practice in my life.
I really struggle with allocating time for lengthy self-care practices as my life feels too hectic to allow for it...but I wanted to make the effort for myself to at least introduce some sort of daily habit that would allow me just a little bit of calm.
So I decided to start a morning Mindful Moment practice...it really is just a moment or two, but it's enough to allow me to start the day on a positive note and it sets me up for the day ahead. 
All I do is take a few moments after I've woken up and brushed my teeth, just to sit quietly on my bed with my eyes closed, take a few deep breaths and think of one thing I'm grateful for. I don't bother writing it down, I don't bother setting a timer or indulging in a full meditation - it's just a moment or two of calm and clarity. But it really does make all the difference.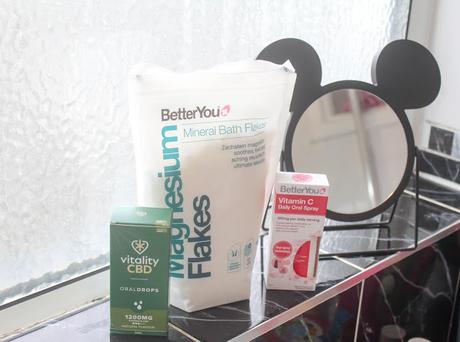 3) Supplements For Self Care
Supplements can be an ideal way to really make a noticeable change to your overall health and wellbeing without making any dramatic lifestyle changes. I started using the BetterYou Vitamin C Spray last year and as someone who struggles with their immune system I really felt the benefit of it, so it's now something I use regularly, particularly during the winter months when I need all the help I can get to fend off colds and winter bugs.
I've also just started trying out CBD Drops to help ease anxiety -  I've heard such good things about from fellow fibromyalgia and anxiety sufferers, so I was keen to give it a try. I've certainly felt calmer since using it, and I think it's making a difference to the restless legs I usually suffer with during the evening too. I'm going to keep using it for longer to see what I think about it long-term.
4) Drinking More Water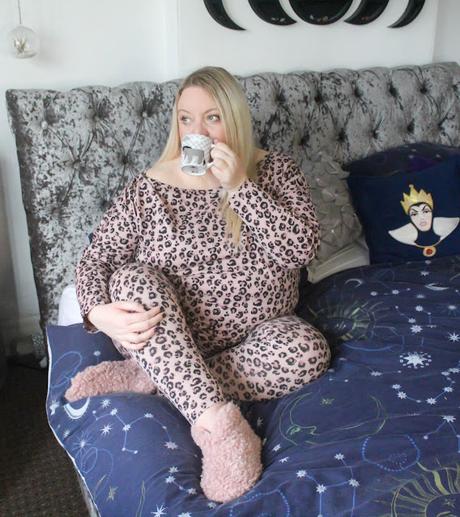 Leopard print pajamas - Very, Faux Fur Slipper Boots - Very
This one sounds like the most obvious thing ever, I know! But hear me out...it's one of the most simple changes you can make, it costs next to nothing but it can make the biggest difference to your physical health and your mental health too. Improving your water intake can be a real mood booster, and it has so many positive health benefits that its impossible to list them all.
Why not start off small by just having an extra glass of water in the mornings? I've started to have mine with a slice of lemon and it's actually such a refreshing drink, and a great start to the day.
5) Spa Treatments At Home
We'd all love to be able to afford a nice little spa visit once a month wouldn't we?! I'm sure we'd all improve our wellness hugely if we were able to indulge in that, too! But sadly the vast majority of us simply can't afford it - however, there are ways to enjoy some of the benefits of a spa visit at home for a fraction of the cost.
Whether it's at home using facial treatments and massage oils, or investing in home spa products - every little helps!
I love treating myself to a little home-spa session with my Foot Spa and Facial Steamer on a Sunday evening...it's the perfect way to unwind.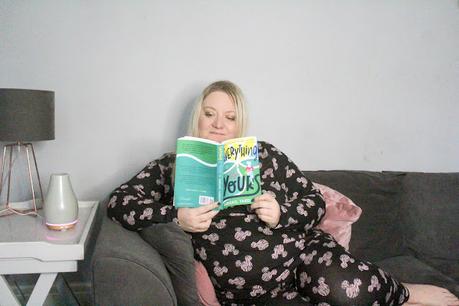 6) Creating A Calm Space
Living with 3 children can often mean a lack of calm space within the home - it feels like there are toys and trinkets in every corner, and as our home is quite small there is often an awful lot of clutter! Something that really exacerbates my anxiety. 
So I like to keep just one room in the house as a calm space - free from clutter, free from toys. For us that room is the living room - I keep the colours in here muted as I find it soothing, and I like to keep the TV off as much as possible so that I can sit myself down with a good book and just enjoy some quiet time once the kids are in bed.
I've recently introduced an oil diffuser, after using one in my bedroom for the last few years - I find essential oils so calming and beneficial, so I really wanted to use one in this space too. We use the Ellia Blossom Fragrance Diffuser - I love that it gives the option of a changing mood light, it's nice and quiet and I love that it blends in so well with the decor too.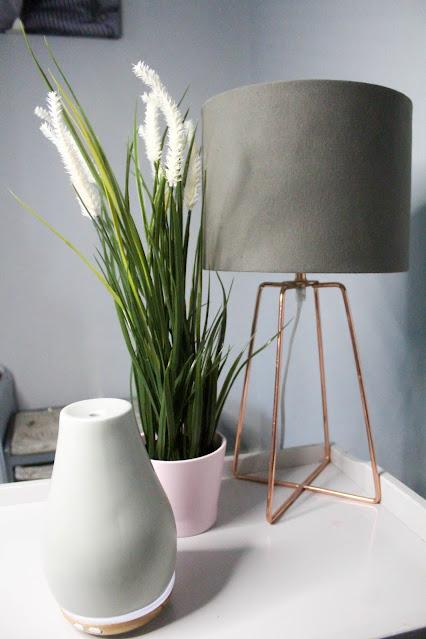 7) Establishing A Good Sleep Routine
This final point is probably one of the most important ones for me. I have suffered with insomnia for many years now, and I often find it almost impossible to drift off into a natural sleep but over the last few months I've tried a new bedtime routine which seems to have really helped.
I make sure that all electronic devices are switched off at least two hours before I want to go to sleep, I spend an hour or so reading a good book and then when I start to feel sleepy I run myself a bath using Magnesium Bath Flakes to help with muscle aches. I find this really helps to soothe my restless legs before getting into bed.
A bit of lavender oil in the diffuser before bed, and I can often drift off into a natural sleep...something I haven't been able to do for quite a long time! Long may it last!
Take a look here for more tips on self care and please do let me know your own favorite ways to practice self care in the winter months, I'd love to hear them.
If you enjoy my blog, please consider following me on Bloglovin'