Christmas will be here sooner than you think! Don't forget about the main thing despite all the fuss with gifts and urgent tasks - create a Christmas mood in your home.
Are you a little tired of the annual Christmas decor you take out of the boxes? We understand. Therefore, we prepared Christmas decor ideas. Make your living room stylish and cozy for the winter holidays this year.
Discreet and refined modern Christmas decor
If you have a large living room in your home, we advise you to emphasize the luxury of the interior with a simple, elegant Christmas decor. Choose a color scheme that is harmonious for your living room. Accentuate the fireplace, stairs, large Christmas tree, and Christmas photo area with decorations. When the holidays are over, you can create a seed clip. Christmas is, first and foremost, a special mood and smiling memories.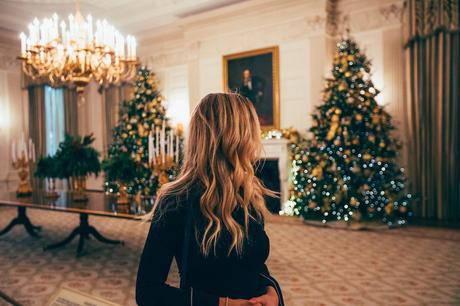 Bright and cheerful Christmas decor
If you live in a studio apartment, be sure to add the original colorful Christmas decor that creates a special holiday atmosphere. Here are some tips for creating a cheerful mood in your home:
Mix different colors, boldly break the red and green traditions;

Use wall decor to decorate the whole space;

Do not forget about the front door Christmas decor;

Capture fun moments in short videos and immediately edit a witty home movie for friends on WeVideo.
Have fun! Isn't that what Christmas is for?!
Traditional Christmas decor for a country house
If snowflakes fall outside the window, a path is trodden from the porch to the woodshed, and a fire dances in the fireplace, then you are already in the fairy tale of your childhood. The magic of Christmas in a country house is enchanting with the observance of traditions. Your grandmother's Christmas decorations will harmoniously complement the space. Do not forget about the Christmas tree, a wreath as a traditional front door Christmas decor, and throw pillows on the sofa in front of the fireplace.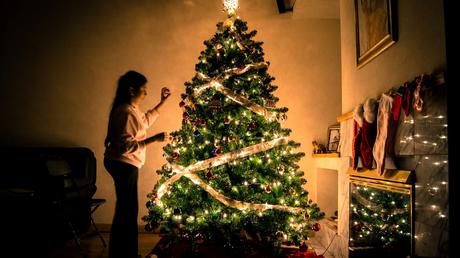 In such an atmosphere, we want to immerse ourselves in memories and share plans with loved ones. Record short greeting videos for each family member and montage the video with the Movavi software: that's how you'll get a wonderful family Christmas movie. If one of your relatives missed this Christmas in a village house, send them a video of congratulations. Christmas is a time to share warm moments with those around you and those far away.
Don't complicate your life with Christmas decor
Decorating your home for Christmas should create a mood, not spoil it. If you do not have time in the whirlpool of daily affairs at the end of the year, do not overload yourself with the search for Christmas decor ideas.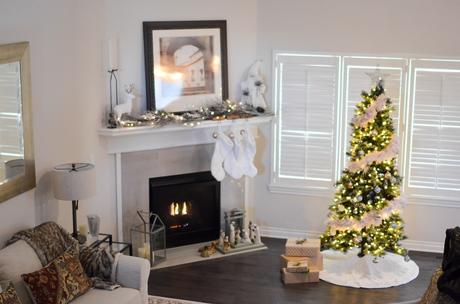 Do a few simple things:
Clean the living room;

Put up the Christmas tree;

Turn on the garlands on the windowsill;

Decorate the front door with a wreath;

Light a few candles on the holiday table.
Believe us, it's enough to wish you and your family a Merry Christmas. Chat with those who are far away and remember – Christmas is a perfect time of communication.
DIY Christmas decor
Some things cannot be bought for any money. Making Christmas decorations for the home with the whole family is one such thing. Children especially adore such Christmas decorations. Of course, it is much easier to buy ready-made Christmas decor. But this mood that prevails in the house during the making of DIY decorations is unique.
List of ideas for DIY Christmas decor
Wreath on the front door of Christmas twigs and cones.

Doorbells from old baking tins.

Christmas tree with gloves or socks.

Candy wreaths on the wall.

Decorative candlesticks with green twigs.

Garlands of dried citrus.

Vintage Christmas box with the old packaging.

Funny tree with bright ribbons.

Big silver bows on the stairs.

Winter paper patterns on the windows.
Don't forget to take photos while decorating the house with the full family. Share the fun mood with the help of short stories on social networks.
Minimalist Christmas decor
If you are a fan of minimalism in the interior, you should not force yourself to tolerate all these sparkles and lights. Christmas is a holiday of comfort inside. A small Christmas bouquet in your favorite vase and a decorated candlestick will fill your space with a sense of celebration. This decor will suit the conciseness of your home. Shoot a short video greeting for friends. Believe us, even a few warm words can work wonders.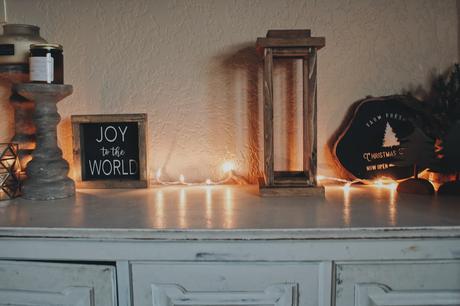 National traditions in Christmas decor
Find out how your ancestors decorated their homes before Christmas. If you can ask an old grandmother about the Christmas of her childhood, be sure to do so. Look for information in open sources. Such a search can turn into a fascinating journey through time.
Restore traditions that are gradually receding into the past: purchase antique toys, Christmas sweets, find special old recipes and greetings. Christmas is a time of good memories. Complement the party with a retro photoshoot, which will be a continuation of the family photo album.
A fabulous transformation for a modest home
Christmas is a wonderful holiday, even in a small hotel room, dormitory room, or van. Add Christmas decor to change the little space around. Think of the smallest details and enjoy the result. Don't forget to take a photo in memory of those times.
Conclusion
There is one simple rule: think of Christmas decor as a fan and do what you enjoy. This holiday comes equally in a brightly lit hall with a fireplace and a Christmas tree to the ceiling, and in a modest room with a few decorations on a green twig.
The main thing at Christmas is your inner state and desire to share the joy with the people around you. With the help of modern technology, you can cover distances and speak warm words to those who are far away. To make the soul warmer.