Do you ever dream to create a business empire that has an existence all over the globe? Every person on this earth admires that business empire. In fact, every other business wants to associate with your business. That is the respect and reputation of the empire you create. But that is not an easy task. In fact, it will be quite daring to dream like this in this real world of cutthroat competition. But then, as they say, every disruption is an opportunity. Every risk creates a new chance of survival and growth. Taking a lead from here $950 Million In 40 Minutes by Meshulam Riklis is a practical book to help you in this regard. The book, in fact, intends to provide some significant guidelines to achieve distinctive heights in life to gain success. It also aims to take you far above the level of survival and struggle.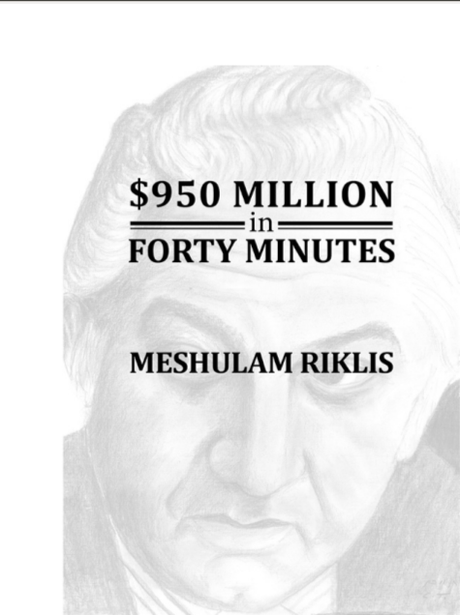 $950 Million In 40 Minutes by Meshulam Riklis can help you start thinking about an altogether different proposition. According to the author who is an example of touching these heights, business is like a roller coaster ride. In this world of business where every big fish eats small fish, it is an art to understand how to gain perfection in reverse. That is when you being a small fish become an expert in eating a big fish. The best and most interesting part of the business is when you are able to transact in big deals without cash. And this wisdom comes from none other than a person who owns some of the biggest brands of the world like Elizabeth Arden, Carnival Cruise Lines, Faberge, Playtex, and the Riveria Hotel & Casino in Las Vegas.
Meshulam Riklis Is Around 94 Currently
But for all this, you need to create a belief mechanism that is difficult to barge or shatter. Also, you need to be aware of the other side of this rosy picture. Everything has a price. In this case, it was three marriages, huge extent of loneliness, and numerous girlfriends. As a matter of fact, Meshulam Riklis raises a question for all. You have to decide between rising to the top of the business world where you have to make some compromises or want to live a life of no compromise. $950 Million In 40 Minutes has around 400 pages demonstrating two extremes of life. On one hand, there is huge wealth and success. At the same time, there is Loneliness, frustration, anger, and despair.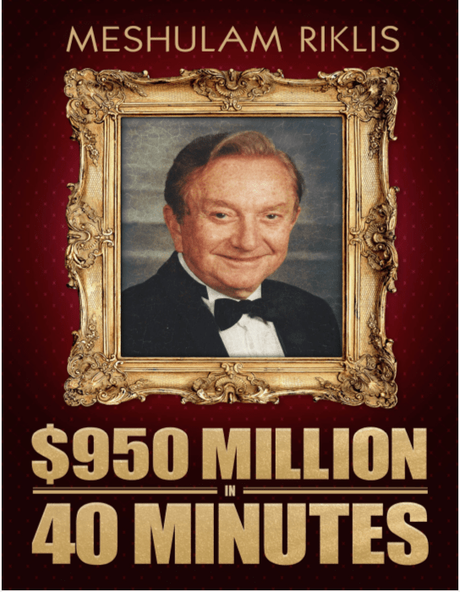 After all, you can't have heads and tails at the same time while tossing a coin. At times, best of the bargains in life don't leave you with happiness. That is what Meshulam Riklis wants to convey at some point in time in this book. I will call it an autobiography of the author and recommend it to all. It is an interesting read with a number of life lessons that are quite important and rare to get. Because these words are coming from a person who has seen life very closely and achieved heights that are difficult even to think of.