Most of us love living in the city – we are used to the many conveniences it offers. But let's face it, even the most hardcore city lovers among us sometimes want to run away. As a result, even the tourist destinations are so filled with (duh!) tourists that even those don't feel like a real respite from the city! Just another crowded place, with some nice scenery!
It was in the midst of all this "There's no place worth going!" dialog that we discovered this hidden gem in Chikmagalur, Karnataka called Gatikallu. Chikmagalur in itself is beautiful. But this place is – I kid you not – breathtaking. I don't generally do posts about where I've been; the only other one I've done was about Nandi Hills, and that was more about my super-awesome feat of climbing 7 km at a stretch (a first for me - please don't rain on my parade). This also isn't a conventional "travel" post, with technical details like the number of toll booths. Even the photographs were taken on a point-n-shoot cam, nothing fancy! I just thought some of you might consider it for your next trip or weekend getaway!
Gatikallu Homestay is a 290 km drive from Bangalore. As per their website, the route to be followed from Bangalore is: Bangalore > Nelamangala > Kunigal > Hassan > Belur > Mudigere > Balur > Kelagur > Aramane Thalagur (Sunkasale) > Gatikallu Homestay. Now the confusing part here is this – there is another homestay called Ghatikallu. I don't quite know if they are both run by the same management, but Ghatikallu has a different website and is further up the (same) hill.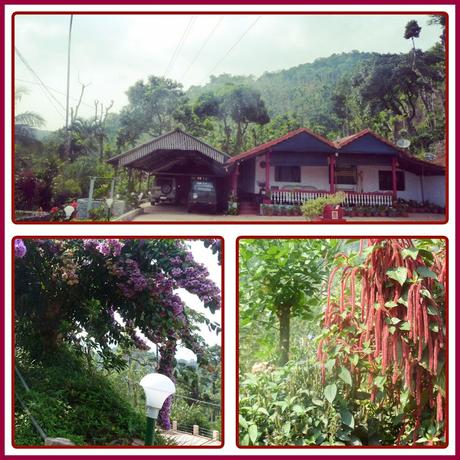 Gatikallu Homestay: Entrance
They have tents as well as cottages. When we called to make a booking, we requested for tents, but they were already booked. There were two cottages available. When the four of us reached there, they told us they weren't expecting any more visitors that weekend; they offered both the cottages to us for the price of one! It was great during the bonfire (that they lit at dusk) to have the veranda of both the cottages to run around. They charge INR 2500 per person – this includes food (except starters) and activities.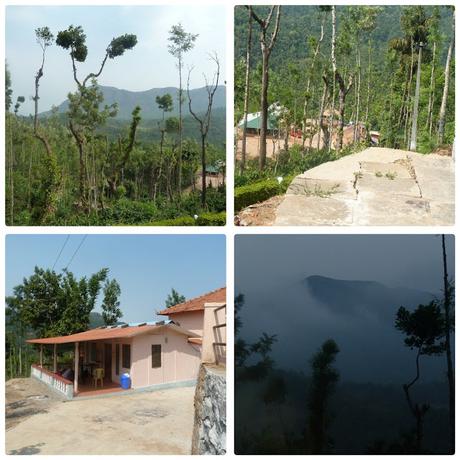 View from our cottage. Top right: You can see the tents. Bottom Left: Our Cottage(s)
Gatikallu Homestay offers a variety of activities, including Rope activities, trekking, bonfire, music, etc. Apart from the rope activities, we tried everything. The group I went with still curses me for not letting them go for the ropes, but I didn't stop them! I only said I wouldn't do it, but they were free to! Oh, well. They took us in their vehicle to the trekking points, to the ancient temple and a lovely (pristine, heavenly, hidden-from-view) waterfall and the sunset point.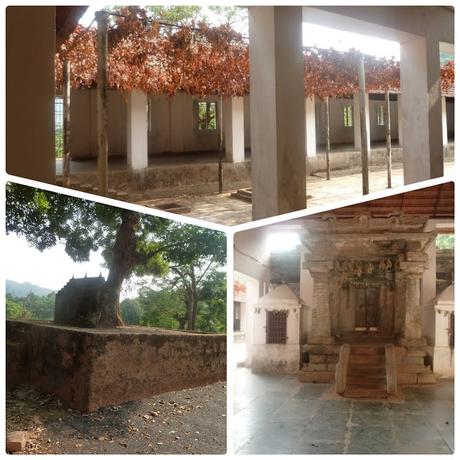 The ancient temple. Seriously, I wanted it to be haunted! But I don't think it is. Sigh.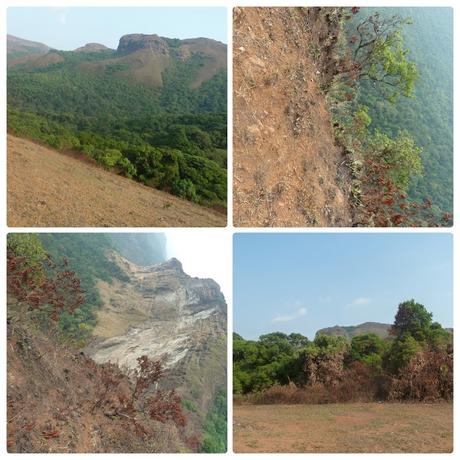 Here's where we went trekking. Check out top right and bottom left - Makes you feel like you're on the edge of the world!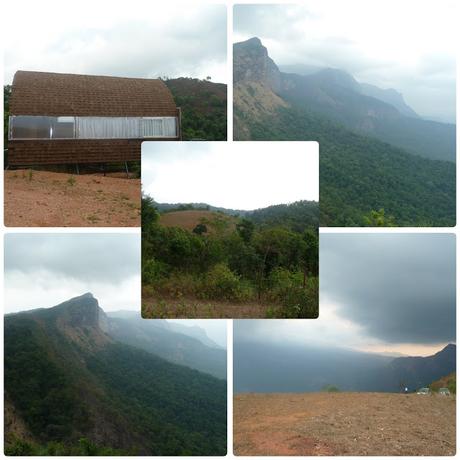 Sunset point. Would you look at those clouds! Top left: Some kinda bunker used in movies.
If I may just take a moment here to talk about the scrumptious food: it's not pretentious woohoohoo food. It's homemade stuff. There is a slightly steep pathway that you have to go up (even going up to get the food is a mini adventure!) and the food is served in this big hall, kinda like a mess. There's both veg and nonveg. Simple, yet delicious food. During dinner, they played some good music too. Before dinner we had ordered some starters – the quantity shocked us! They really know how to pamper foodies!
The weather was pleasant, with thick fog covering the mountains from dusk till dawn. When the chill sets, the bonfire does wonders! Our cottage did not have a TV, nor did our mobiles have network. It was so great to disconnect from technology like that. I don't know if we could get used to that life, but a once-in-a-while cleanse like that is refreshing, and I feel, necessary!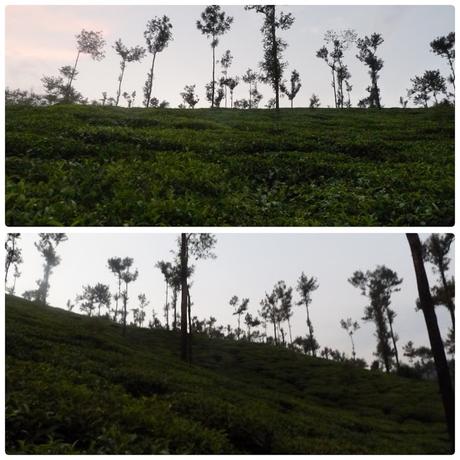 Tea plantation
Copyright Petrichor and Clouds 2015 at petrichorandclouds.blogspot.com Please do not reproduce the material published here.