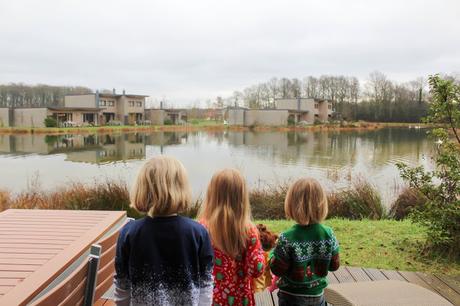 (We were invited to stay at Les Villages Nature Paris as part of a press trip - our transport, accomodation and meals were paid for in return for a review. All words and opinions are my own)


A week before Christmas, we were kindly invited to spend a long weekend escaping the hustle-bustle of December at the idyllic and serene Les Villages Nature Paris.
Having been somewhere on my list of places to try out for quite a while now (largely due to its close proximity to Disneyland Paris, but also out of curiosity at what it had to offer) - I was very excited to visit. And - given that it was a week before Christmas - my 3 children were also at Peak Excitement too! 
After a nice easy journey on the Eurostar from Ebbsfleet (such a convenient way to travel with little ones - minimal queues and fuss, and no baggage restrictions!), we arrived to Marne Le Vallee train station and were taken by taxi to our destination, just a 10 minute car journey away.
I'm not sure quite what I was expecting from Les Villages Nature - but it managed to surprise me. 
What Is Les Villages Nature?
Les Villages Nature Paris is both a serene and enchanting holiday park and a hub of entertainment and activity all in one, with sustainability at its core. Everything on site has been designed to minimise its ecological footprint, with 100% of the heating at Les Villages Nature being provided by Geothermal energy - including the water temperature at the incredible Aqualagon.
Made up of 5 "worlds" and comprising of various accommodation options - Les Villages Nature offers you the chance to unwind and enjoy a relaxing break in nature, whilst simultaneously providing all the fun you could wish for on holiday - no matter what your age. It makes for an ideal holiday destination for families, no matter whether you're traveling with teenagers or toddlers - or both!
Accomodation
There are various types of accommodation available at Les Villages Nature depending on your group size - we stayed in a lovely comfort lodge, which was made up of a large living area and open plan kitchen containing every amenity we could possibly need, a downstairs bathroom with shower, an upstairs bathroom with bathtub, 2 twin bedrooms and 1 double bedroom.
The rooms were bright and airy, and I thought the decor was modern and inviting. There was plenty of seating for our larger family of 5, both in the living and dining areas.
We had the most beautiful lakeside view, with patio doors opening up to an outside dining area with lounge chairs - if we'd have been visiting in warmer months this would have been a gorgeous spot for a picnic lunch and some sunbathing!
As we were visiting in December we sadly couldn't make full use of it, although we did enjoy feeding the swans each morning who were anything but shy and would come right up to our doors every day looking for crumbs!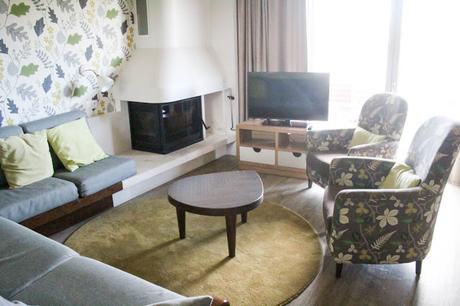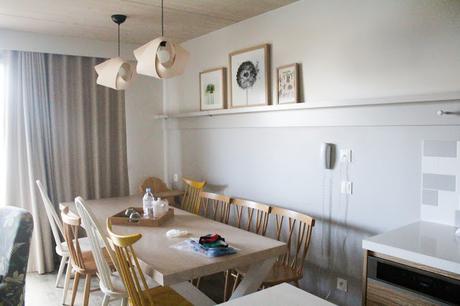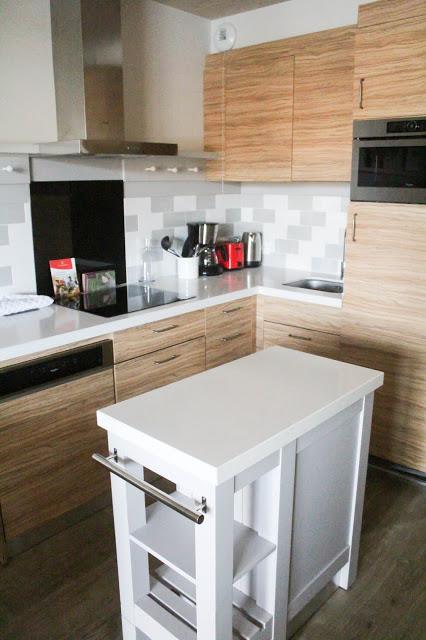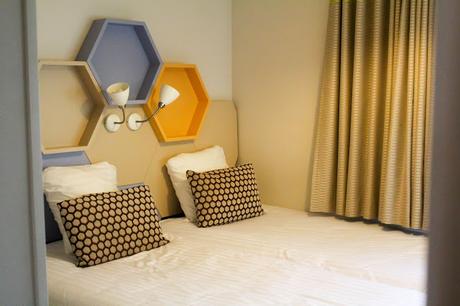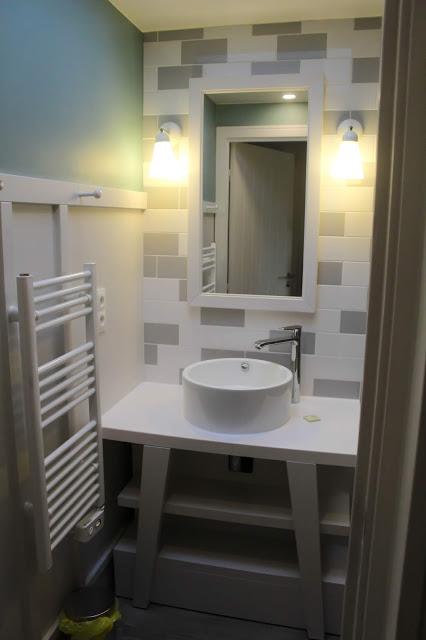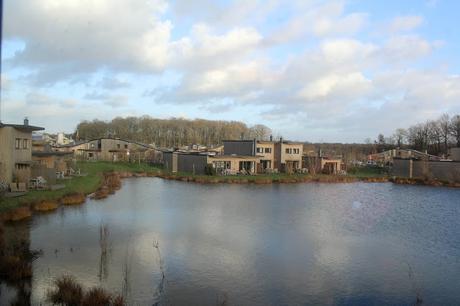 On Site Dining
The food offered on site at holiday resorts is always Make or Break for me.
I have to admit, I am a VERY fussy eater and there have been quite a few holiday parks in the UK that we've crossed off our list of places to visit based purely on their lack of suitable dining options.
When I'm on holiday, the last thing I want is to self cater and so it's crucial to our enjoyment that there is a good choice of restaurants on site which are clean, with varied menus and suitable options for the children.
Luckily for me - Les Villages Nature not only met my expectations, but far exceeded them!
Throughout the weekend, we dined in a number of the many onsite restaurants for lunches and evening meals - including Cepages bistro, Pur juice and snack bar, Ferme Bellevie and Miam Miam burger restaurant.
Every meal we had was delicious, with all of the menus offering plenty of choice. I felt the prices were very reasonable too - we did find that some of childrens options on the Menu were a little unusual as we often do when in France, but the restaurants were more than happy to make some little switches so that the children could have their usual chicken nuggets and fries which kept them happy!
My favorite meal of the trip was probably our dinner at Bellevie farm - the HUGE soft play area in this restaurant made our dining experience so relaxed and enjoyable, as the children had a great time playing in between courses.
I also really enjoyed our lunch of burgers and nachos at Miam Miam on our last day - definitely one to visit!
I do wish I'd managed to try Vapiano as I heard great things about it from other bloggers on the trip - but nevermind, something to go back for!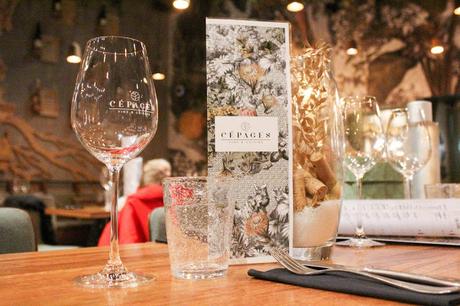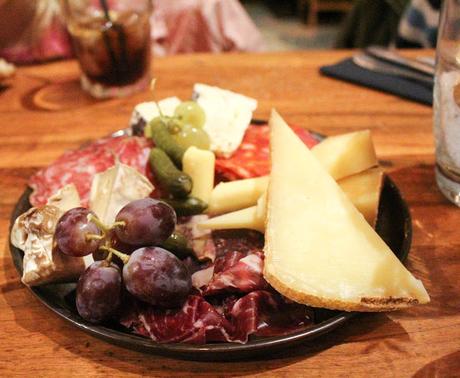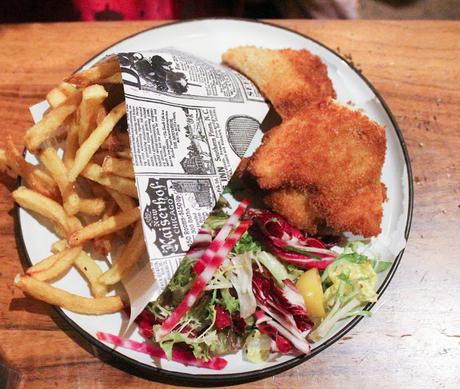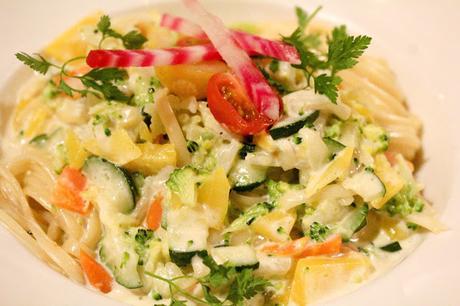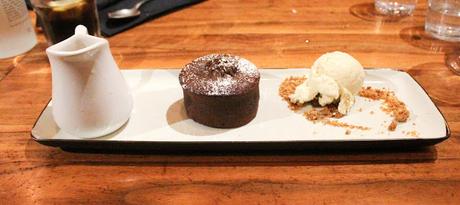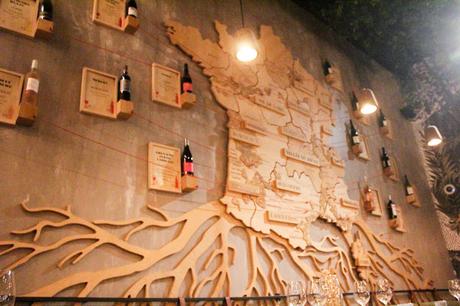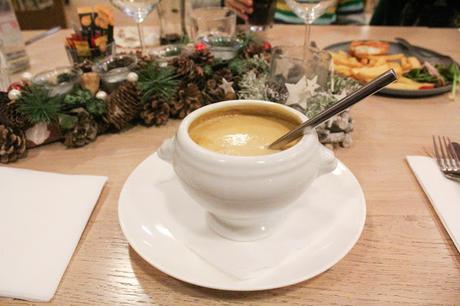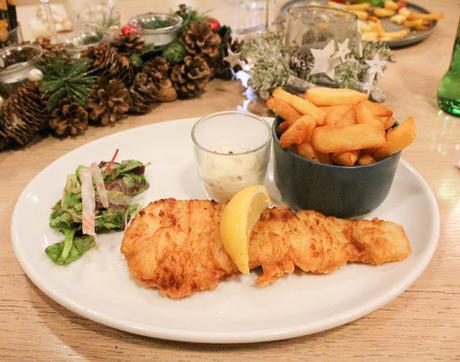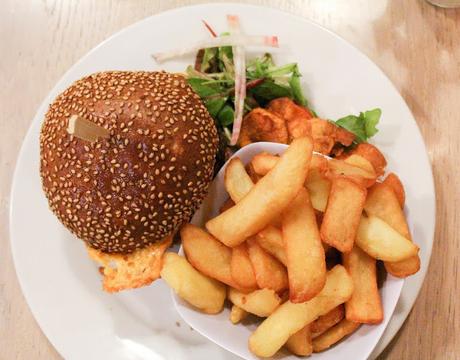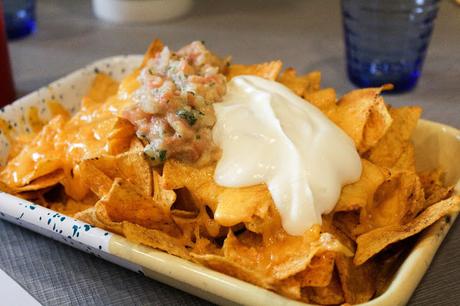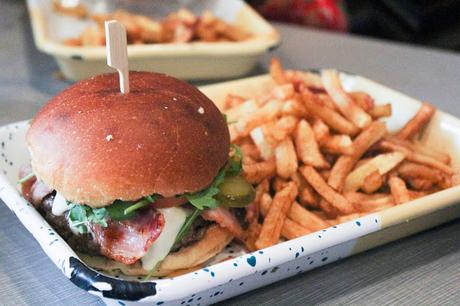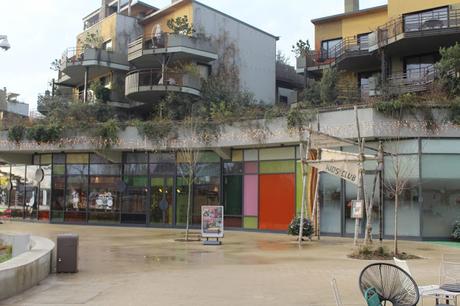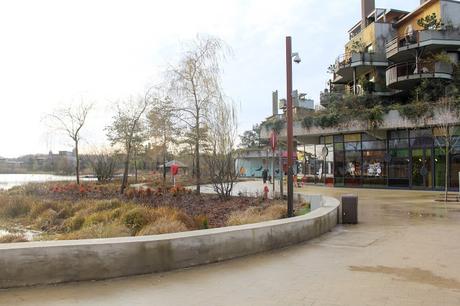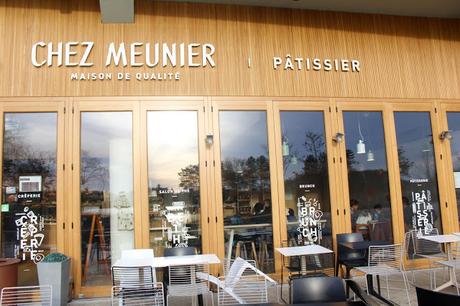 Entertainment & Activities
There was quite simply an endless amount of activities and entertainment venues available on the site - so much so that I will struggle to sum it all up in one post, but you can take a look at the Les Villages Nature App to get an idea of the activity timetable.
During our stay we had the option of taking part in all sorts of activities, from chocolate making workshops to bee keeping and farm hand sessions, mini jeep activities and boating experiences plus loads more.
We decided to go for Pony Trekking around the site, which the children absolutely loved!
Bellevie Farm was open throughout the day with an afternoon break for the animals comfort - during its opening hours, you're able to walk around the farm, pet some of the animals and get up close to them - it really was a lovely experience.
My childrens favorite on-site activity was without a doubt the fantastic dairy farm themed play area at Bellevie Farm restaurant - both Jon & I agreed that it was by far the best and most imaginative play area we've ever seen, and the children all absolutely adored it!
A great perk for the parents is that they serve wine here too. as well as some delicious pastries and snacks.
There is also bowling on site, arcade games, and the fantastic Action Factory with its rock climbing walls and karaoke booths.
There's an on site supermarket too, as well as a selection of other shops including the loveliest little bakery.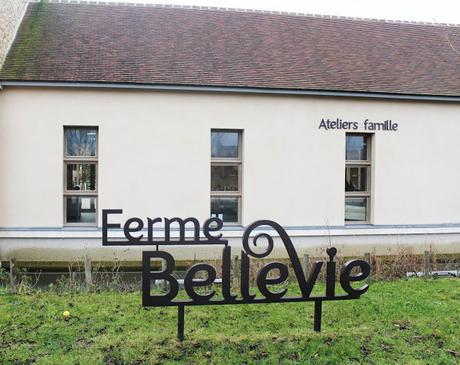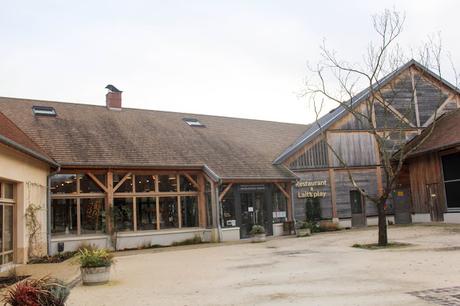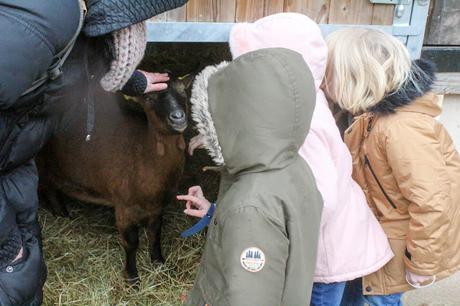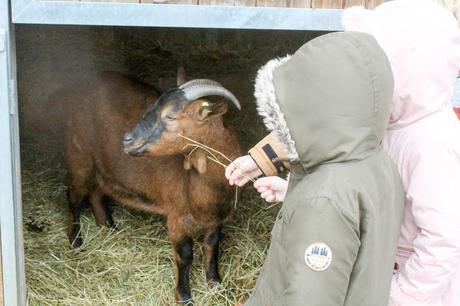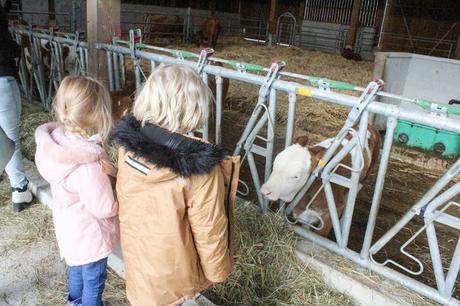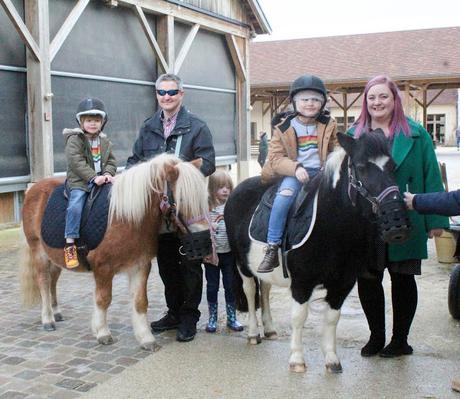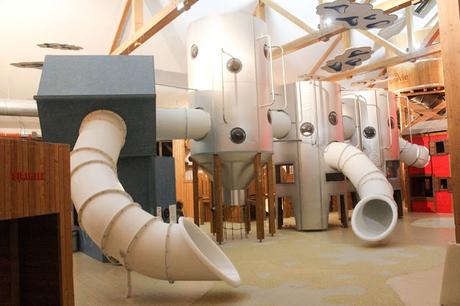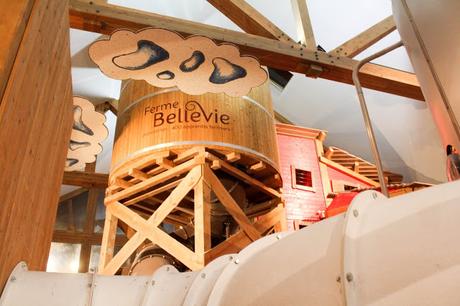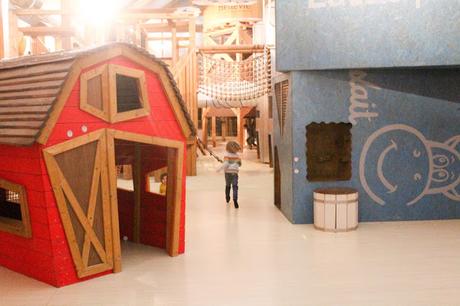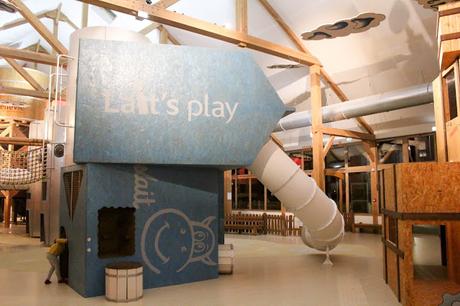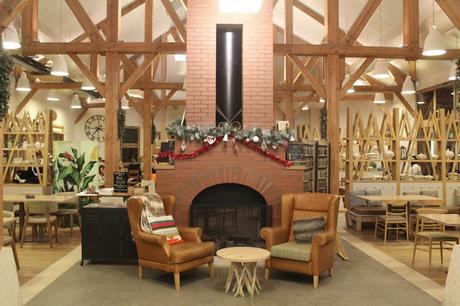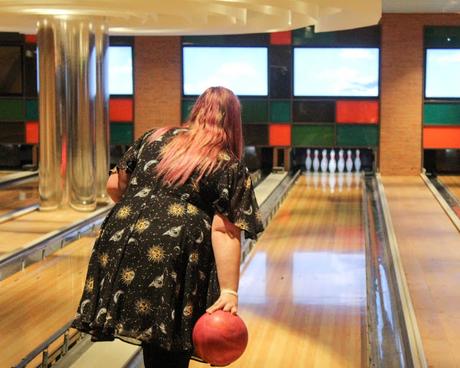 Aqualagon
One of the most impressive things about Les Villages Nature is without doubt the incredible Aqualagon! We have seen some pretty impressive pools at holiday destinations over the years but I have to say, the Aqualagon at Les Villages Nature is by far the most impressive!
It is SO much more than just a pool and there is enough to do there to keep you entertained for hours - and it did!
There's a childrens area, a wave pool, an aqua gym with under water exercise bikes and trampolines, a rock climbing zone, tons of water slides and flumes for all ages from toddlers right up to adults, and an incredible outdoor area featuring an obstacle course and a fantastic lazy river.
I could barely believe that we were swimming outdoors in December in France but the temperature was just perfect - I could have happily stayed there all day!
There were plenty of lifeguards around both indoors and outdoors, and there were buoyancy vests available for children to use free of charge too which is always really helpful - we felt really relaxed during our time here.
The changing rooms were clean and really convenient too with easy to use lockers and lots of family changing rooms. 
Getting Around
Les Villages Nature make it really simple to get around, with a free shuttle bus service running throughout the day - you can hop on and off the bus as you wish to get around the site, and we found the drivers to be very helpful when we got a bit lost a couple of times.
You can also hire bikes or golf buggies on site too - although the site looked ideal for family bike rides, we opted for a golf buggy as we were heading back to our lodge very late in some very wet weather and the convenience of the under-cover buggy made all the difference with the little ones!
Visiting Disneyland Paris
A big selling point of Les Villages Nature for many families is that its just down the road from Disneyland Paris - and we were fortunate enough to enjoy a day here, which you can read all about in this post.
Getting to Disneyland Paris from Les Villages Nature is really simple - the no 47 bus leaves from directly outside the site every 20 minutes or so and takes you there. It costs 2 Euro each way per adult, and children go free.
The buses return to Les Villages Nature until around midnight, and drop you right outside.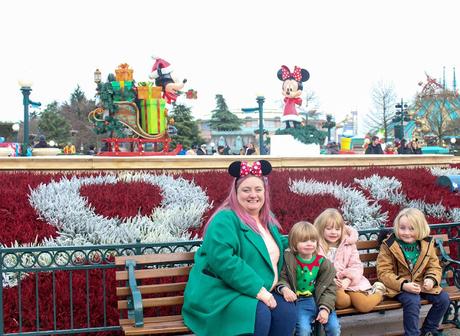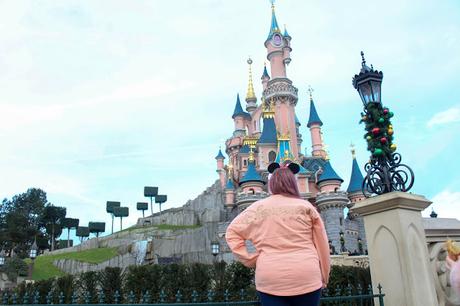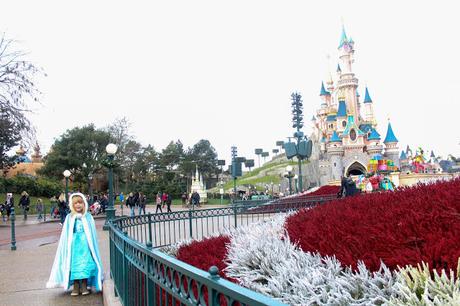 Our Verdict
We were really impressed with Les Villages Nature and would 100% visit again.
We LOVED the aqualagon and the soft play areas - both were among the best we've ever seen, and we were very impressed with the dining options on site as well as the convenience of getting around and the choice of entertainment and activities available.
I think Les Villages Nature makes a lovely holiday destination for families in itself without even  taking Disneyland Paris into the equation in all honesty.
As a base for a Disneyland trip, I have always been a fan of the on-site hotels but I have to say - Les Villages Nature has swayed me. I think it's ideal for those who would benefit from a calmer base away from the chaos of Disney after a day in the parks - particularly for SEN children who might struggle with the sensory overload of Disneyland and need a quieter place to retreat to.  I also think it's an ideal option for families of 5 or 6 too, as very few Disney hotels can  accomodate larger families whereas Les Villages Nature does this at a much more reasonable price.
We give it a 10/10!
To find out more, please visit https://www.centerparcs.com/gb-en/sustainable-destination-villages-nature-paris_sck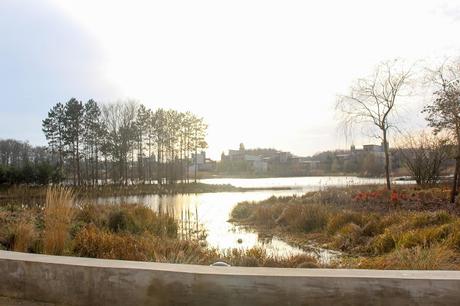 If you enjoy my blog, please consider following me on Bloglovin'