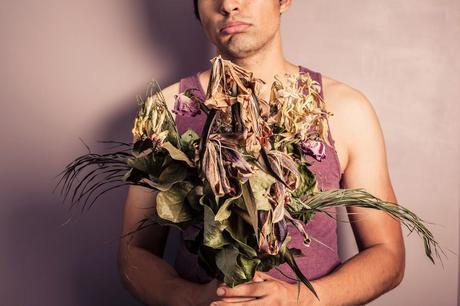 If you're after a bunch of flowers for your girlfriend but haven't really got a clue what you're looking for, where to get them or what type you should go for, we're here to help.
We've put a foolproof guide together for getting your girlfriend the perfect flowers to put a smile on her face, and of course, to get you firmly into her good books.
Think about what she'd really like
As mentioned, there are loads of different varieties of flowers and different set-ups that you can get from florists, from single red roses to massive lavish bouquets containing every flower imaginable. Think about her tastes; whether she likes simplicity, frivolousness, or just simply what sort of colours she likes. The more you know, the easier it will be to decide. Talk to the florist and ask their opinion based on what you know about her and what she likes.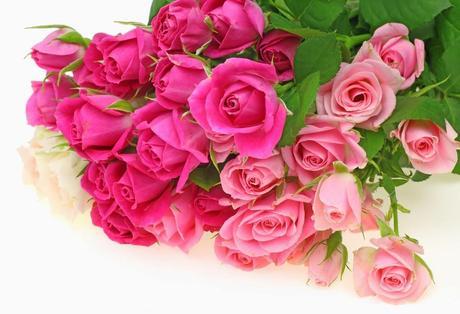 Look at all the options available
As briefly mentioned above, look at the types of bouquets or displays you can buy for her. Things to consider in particular include things like whether they come with a vase (after all, if she's got nowhere to put this lavish bouquet, that's a bit of a spoiler) and whether they come completely gift wrapped.
What sort of gesture do you want to make?
The gesture you want to make is important to think about, and you shouldn't be afraid to confess to the florist...they'll have the heard the whole 'I need some flowers to say sorry to my girlfriend' line a million times before. If you want to just put a smile on her face at work, for example, go for a pretty bouquet of sunny coloured flowers to brighten up her desk, or if you're after a romantic gesture, you can't go wrong with a pink/red based one, using lots of roses, etc.
Understand what flowers mean what message or symbol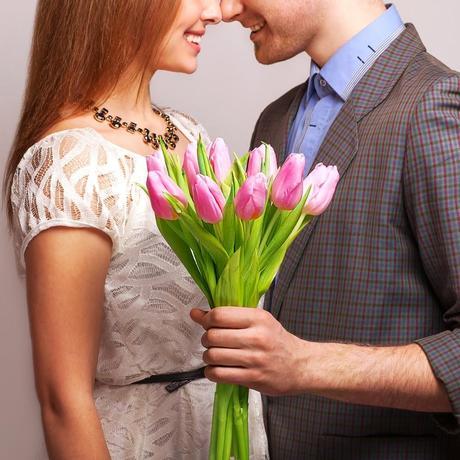 Different flowers do actually have different meanings, and therefore they can mean different things to different people. There is a useful run down of what different flowers mean here  that's well worth having a look at, as even popular flowers like lilies actually have quite a negative connotation (they're often used in funeral processions).
What's your budget (and what can you get for it)?
Flowers of a decent quality are quite expensive, but they're one of those things where it is worth paying a little bit more so you know the quality you'll be getting. If your budget is a little on the modest side, opt for a smaller bit still really good quality one instead of a big one that's cheaper (but not as high in quality).
How and when do you want her to receive them? You can order a florist delivery for her which is nice as that will be a total surprise, and you can choose when you get them to deliver them. Or you could also obviously give her them yourself as part of a big gesture or just to show you care!
If you enjoy my blog, please consider following me on Bloglovin'