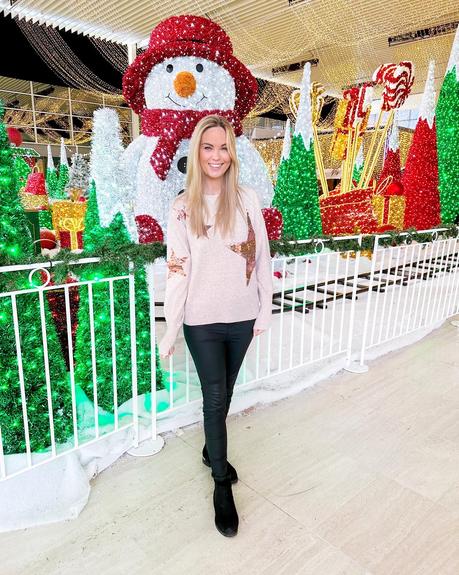 It's December! Already! Honestly, I just can't believe that it's the last month of the year! This must have been the fastest year on record?! I've been thinking and saying that for years, but it's crazy how fast each day flies these days! But, you know, as they say, it's better to be busy, than to be bored. And life has been busy! 
Adam's custom Lego business has really taken off again this year, following the return of events like Comic Con's and Brick Festival's now that the days of lockdown and isolating due to coronavirus are behind us! And because he's been so busy with events and online with the approach of Christmas, I've pretty much been working with him full time this last month (whilst also juggling my own work) to try and support him and grow the business. Because of how many events have been on lately, it's been pretty full on work-wise, but that's the nature of the business and we know it will quieten down in January for a while. Plus, to be honest, we love being busy and feel very fortunate that we are!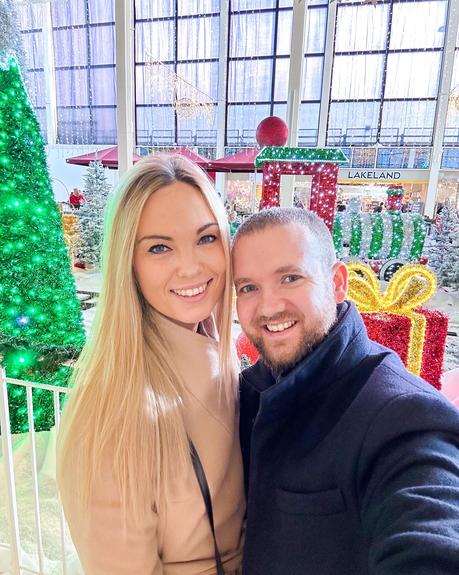 But last week, we decided to take a little breather and head into town during the week when the boys were at school to have a bit of a 'day date' together. It was really lovely because our local shopping center had put all of their Christmas decorations out and they always make such an amazing effort each year - it really gets me in the Christmas spirit when I see them!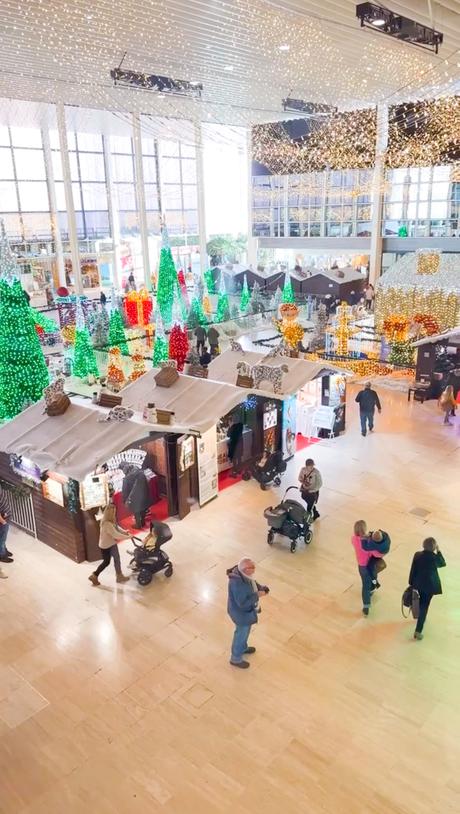 As most people were at work and the kids were at school, it wasn't too busy in town either, so we actually managed to get a really nice spot in the John Lewis cafe, overlooking the Christmas grotto and decorations. We had a really nice brioche roll and soup, with a cup of tea and a cake and it was just nice to have some time to just 'be' and start to feel Christmassy.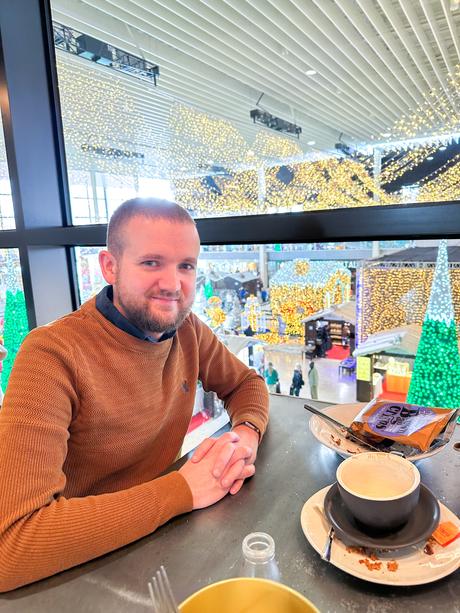 I wore my new Christmas jumper and we spent a few hours browsing shops and picking up a few things for Christmas, including a new dress for Christmas for me. We ended the day with a hot chocolate for me (as I was driving) and a mulled wine for Adam and honestly, we just felt really festive afterwards! 
Thank you for reading.   Alex xo