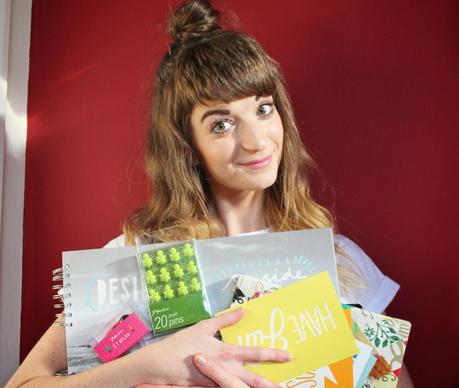 Hello lovelies!Since finishing University in June, this will be my first September where I am not starting a new School/College/Sixth Form/or University year. It is a very strange feeling from being in education from very little and going through it for many years seems so normal and now to eventually be finished I'm very excited about not having to do all that and beginning a new chapter of my life is an awesome feeling. I finally feel more freedom and have spare time to enjoy doing things I haven't done in so long. People say the 'real world' is a scary place but honestly, I have never felt more at ease.
Onto the haul, September is usually the time to be starting a new chapter of School/College/University and I've always enjoyed getting myself prepared for it, there's always one thing I enjoy buying, yes you guessed it! It's stationary! I've been after a few bits and pieces to spruce up my boring desk space and Paperchase is by far my favorite stationary brand due to it's cute, quirky items which so perfectly fit my style so I naturally ventured in and came out with these goodies: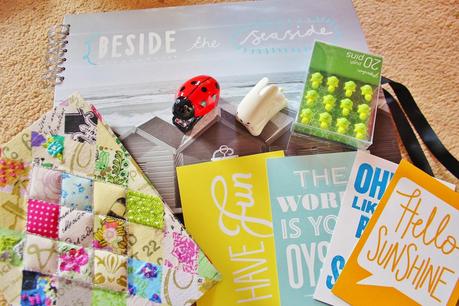 First we have the 'Beside the seaside' scrapbook, which I have bought to finally get round to sticking in the many magazine clippings I have collected over the years inside it as I have a ginormous pile next to my bed that needs a home and now I can get around to doing it.
Second is the patch work, hand-stitched journal. Those are my go-to favourites as I regularly write a diary and I really like these for the amount of paper you get, a comfortable size to carry round with you (if you prefer to do that) and the variety of ones they have are always so pretty and in such a range of colours. I also like the feel of them too.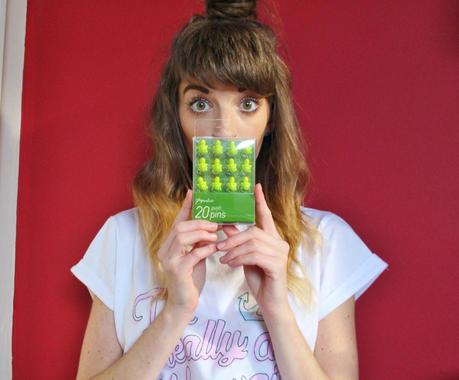 Next up is these ADORABLE turtle push pins! Honestly aren't they the cutest?!! Beats a boring circular, brass coloured pin doesn't it :)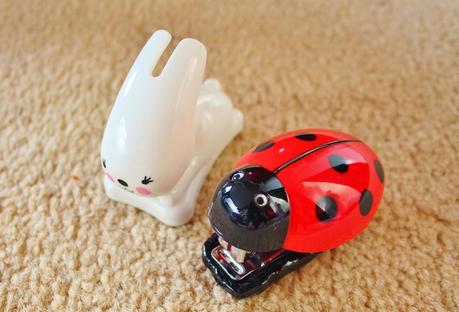 These seriously cute pieces I just could not resist buying! The bunny is a hole puncher and the lady bird is a mini stapler. Adorable X 2!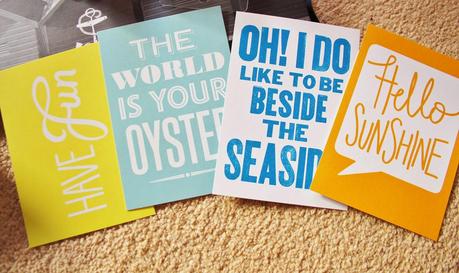 Lastly are these postcards which have quotes on them. I chose these mainly for the quotes but I was also drawn in by the colours and the typography too (my inner artyness coming out there!). The idea I have for making use of these is to find some pretty frames for them and have them as decorative pieces around my room as I think they would brighten it up and look cute.
Thanks for reading and let me know below if you like any of these pieces too :)